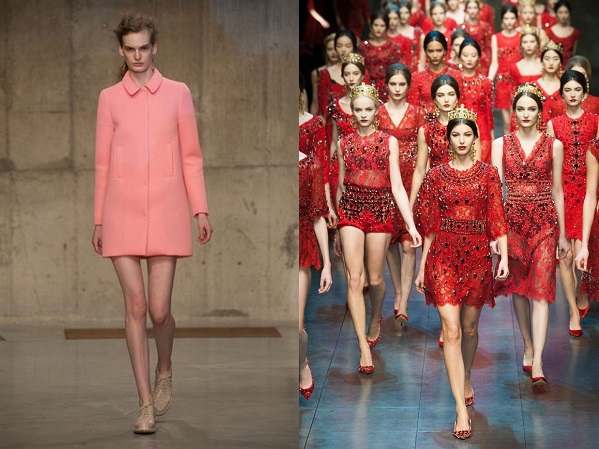 Simone Rocha Winter pastels and Luxe Lace at Dolce and Gabbana
Brrr! In case you hadn't noticed, temperatures have suddenly dropped now we've hit September. But instead of mourning over the loss of Summer, now is the perfect time to get excited about digging that Autumn/Winter wardrobe out! So join us as we take you through two of the hottest trends that are set to keep us looking cool as the cold descends.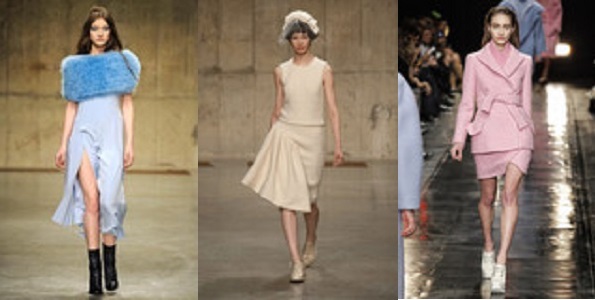 Left to right: Topshop Unique, Simone Rocha and Carven all experimenting with pastel hues for Winter
First up it's all about choosing the right colour palette, and this season pastels reign. Gracing the catwalks of Carven, Simone Rocha and Topshop Unique, A/W 13 sees us wrapping up in everything from candyfloss pinks to sky blues and zesty lemon yellows. Celebrities have been keen to get a taste of this sweet trend too: Fearne Cotton, Scarlett Johansson and Kate Hudson have all graced the red carpets in perfect pastels in recent months.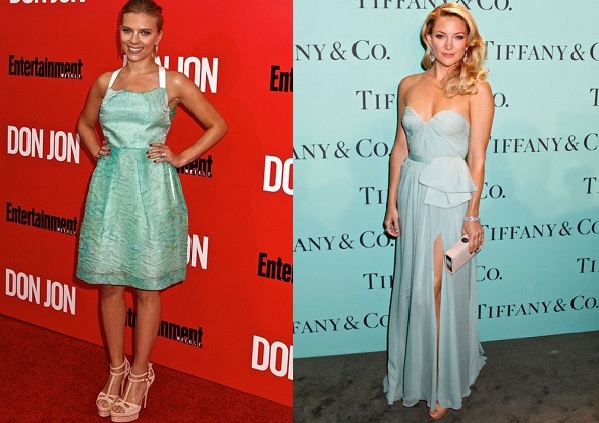 Scarlett Johansson and Kate Hudson looking fresh in this seasons hottest hues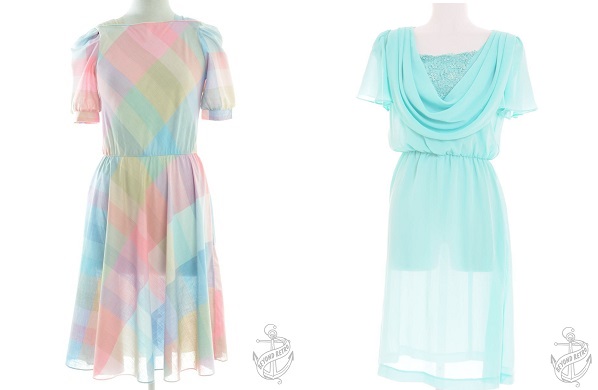 Short sleeved dress: £31; Vintage short dress: £28 - Beyond Retro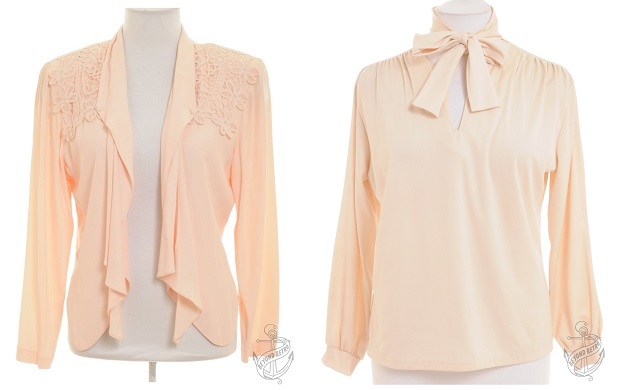 Vintage smart jacket: £22; Vintage smart blouse: £18 - Beyond Retro
Luckily for you we have a fantastic range of winter pastels to make sure you're wrapped up in style for Winter. Check out our pastel palette here.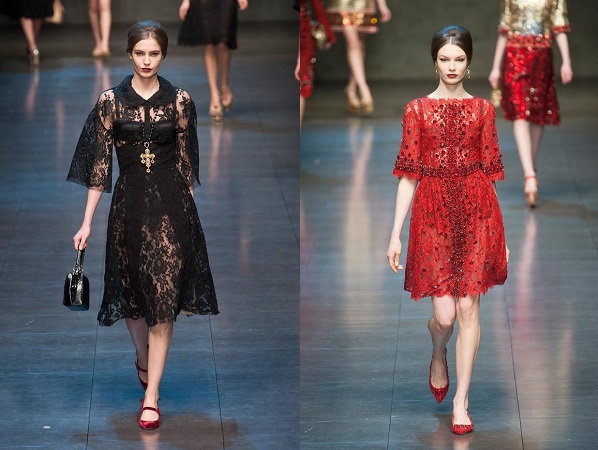 Gorgeous dark lace at Dolce and Gabbana A/W 13
But pastels aren't the only thing making an impact right now. When it comes to texture, dark lace is set to make waves this Autumn/Winter. The sky's the limit with this trend: as well as dresses and delicate blouses, dark lace will look just as good on a pair of shorts or playsuit. Dolce and Gabbana were the go-to designers for involving lace in their A/W 13 line, from stunning lace detailing to full-blown glamour, this textured trend certainly made an impact.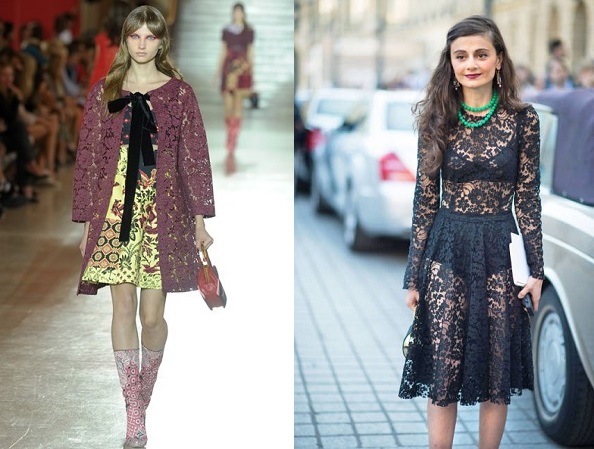 Catwalk and street style embraces lace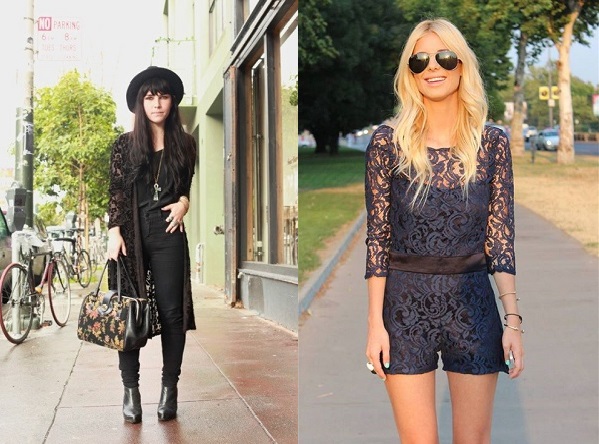 Experiment with dark lace like these stylish ladies
Being the helpful lot that we are, we've already picked out some of the best dark lace we have to offer over in our online store, which you can check out here.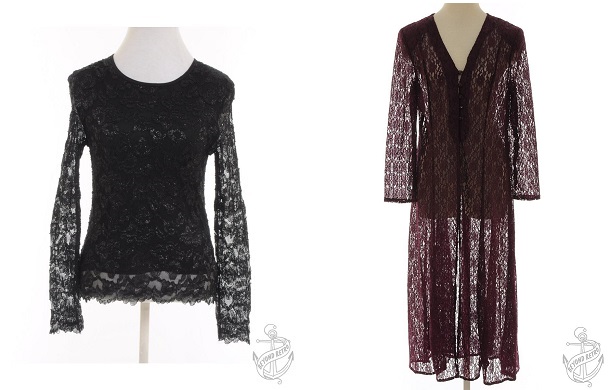 Casual top: £22; Evening coat: £22 - Beyond Retro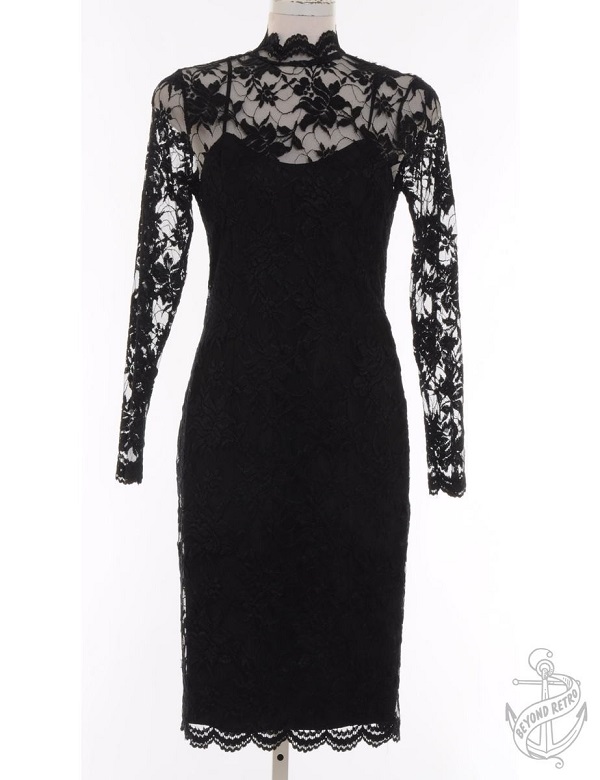 Long sleeved dress: £40 - Beyond Retro
So ward off the post-Summer blues, and say hello to these gorgeous new looks that lie in store for the coming seasons!