Oh yes. All you aspiring rock stars could win an amazing
Party Box from Lucky Voice
for you to carry on enjoying karaoke at home (much to the dismay of any housemates/family members/neighbours).
The Lucky Voice Party Box comes with everything you need to turn any computer into the ultimate home karaoke machine, with access to over 8,000 karaoke songs. Your bo
x will include a microphone, microphone mixer, cables, full instructions and a voucher for one month of unlimited karaoke through
Lucky Voice Home
.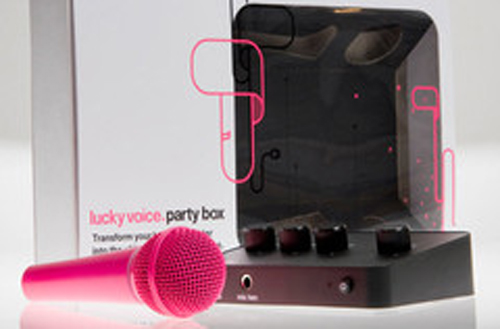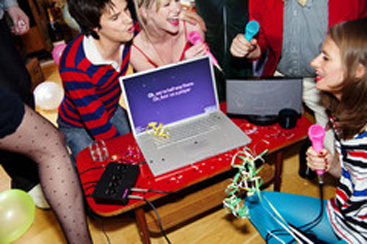 How do I get my mits on these you say? If your brave enough to step up to the mic at our
Vogue's Fashion Night Out West End goes East event on Thursday 6th September
then you go in with a chance to win! It's that easy. So get practising on those arpeggios, we will see you there!