We've been talking a lot lately about the brilliant charity event
The Great Drag Race
. This race in aid of prostate cancer and to raise awareness for men everywhere. As this is a men-only race, it's about time we gave some airspace to the ladies too who are probably tirelessly raiding their own wardrobes for their fella's ensembles. Beyond Retro is giving away
two pairs of £30 vouchers
;
one for you and one for your long-suffering other
. "Dragging up" is a term often misused; we can all think of occasions were we've borrowed clothes from the opposite sex. Whether you've knicked your girlfriend's jeans or your boyfriend's best shirt, we're all guilty. We want to know your
"secret" drag stories
are... Does your other half know the true location of their favourite band t-shirt that "went missing" ages ago? Do you sometimes like to relax in your girlfriend's skirts when she's not in? Have you secretly worn their underwear? Do you think you look better in their clothes than they do themselves? Be as ridiculous as you like, we want to know! To enter for this great prize,
email us at competition@beyondretro.com
with your photographs and stories. You can also enter through Facebook and Twitter:
On Facebook:
Simply upload your photo and tag 
Official Beyond Retro UK
and 
The Great Drag Race
in your post
On Twitter:
Tweet your photo to 
@beyondretrouk
and 
@greatdragrace
We'll be picking our winner at
midday on Friday 22nd June
, so don't delay! Here's some inspiration of the Beyond Retro team and their finest drag moments...
"My boyfriend still doesn't know that I regularly borrow his Breton jumper behind his back as well as the odd Fred Perry shirt. It's a hard look to pull off when he's an entire foot taller, though" Charlotte, PR Manager
"I was always 'stealing' men's band t shirts from my friends as well as oversized cardigans and once a pair of 34 waist jeans!" Christina, Head Buyer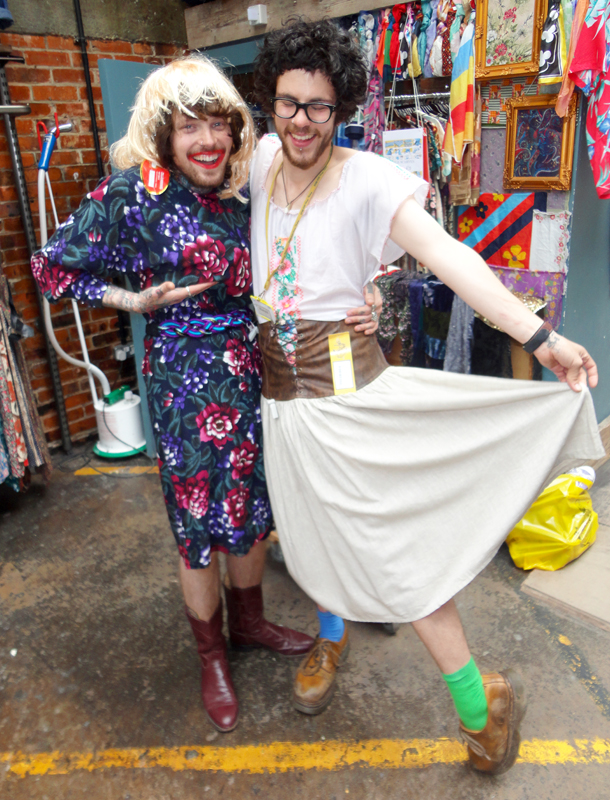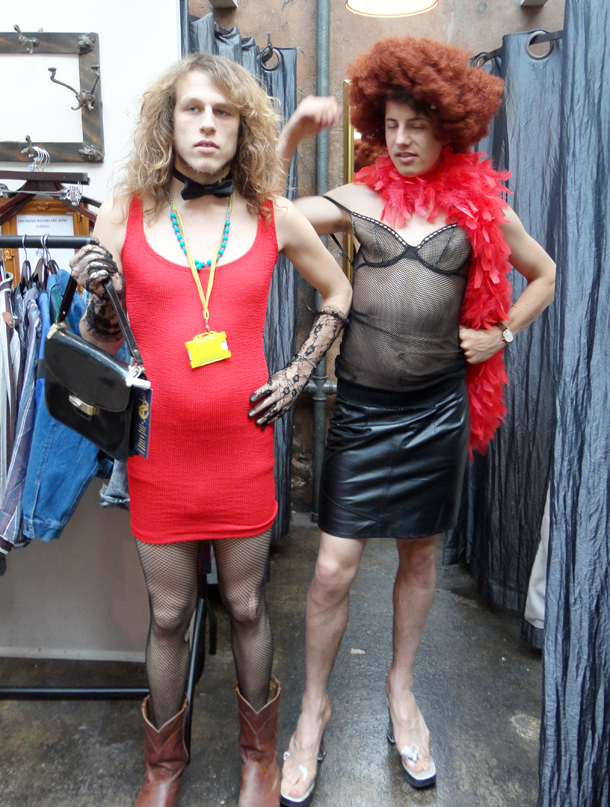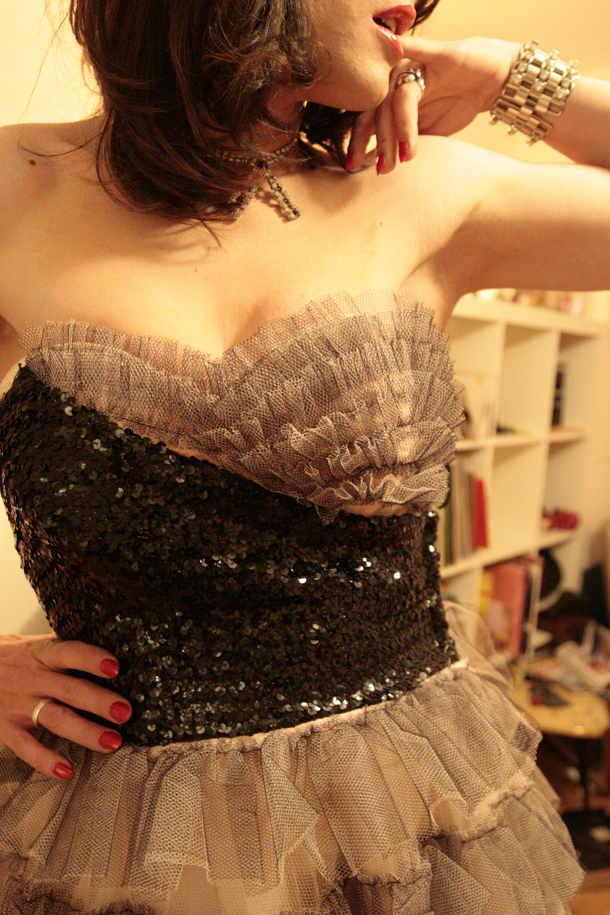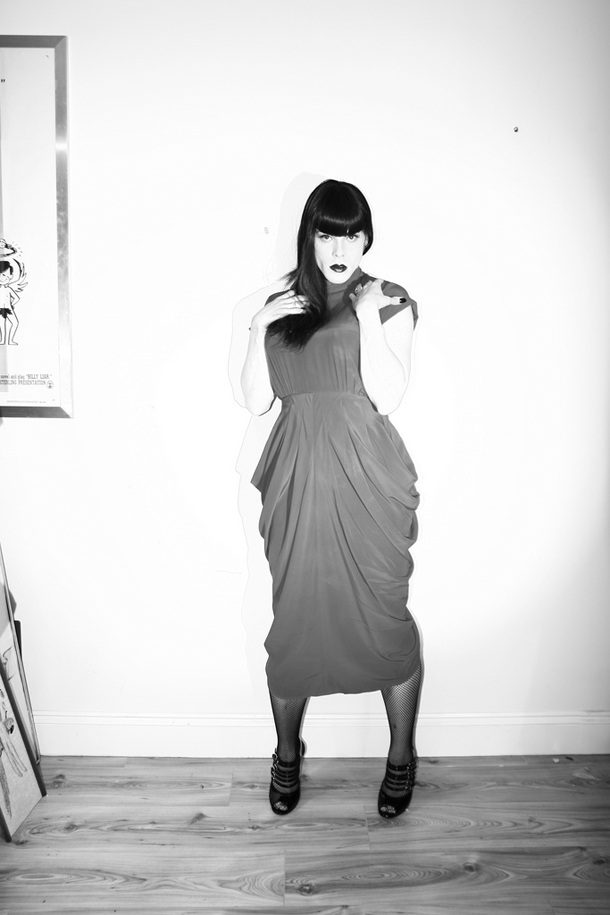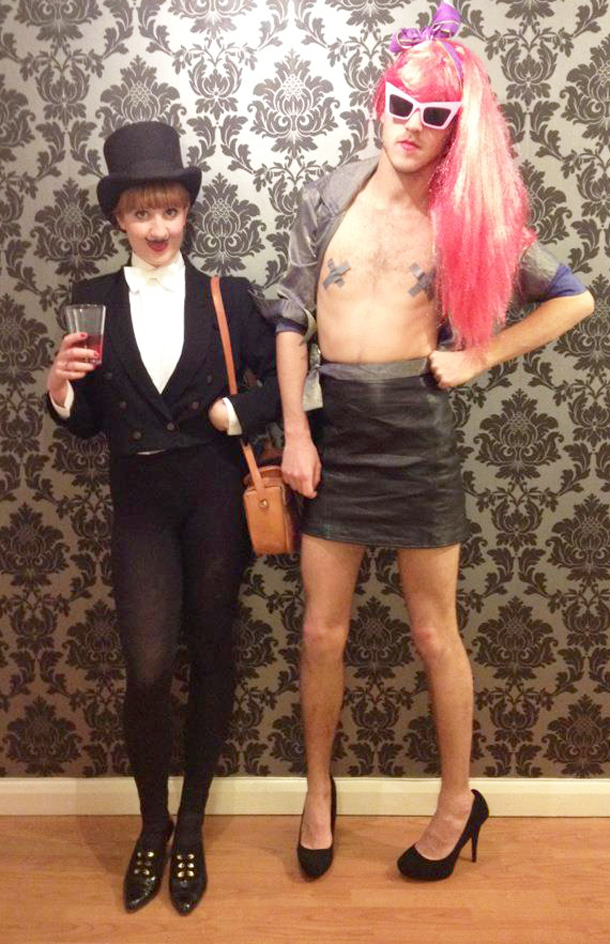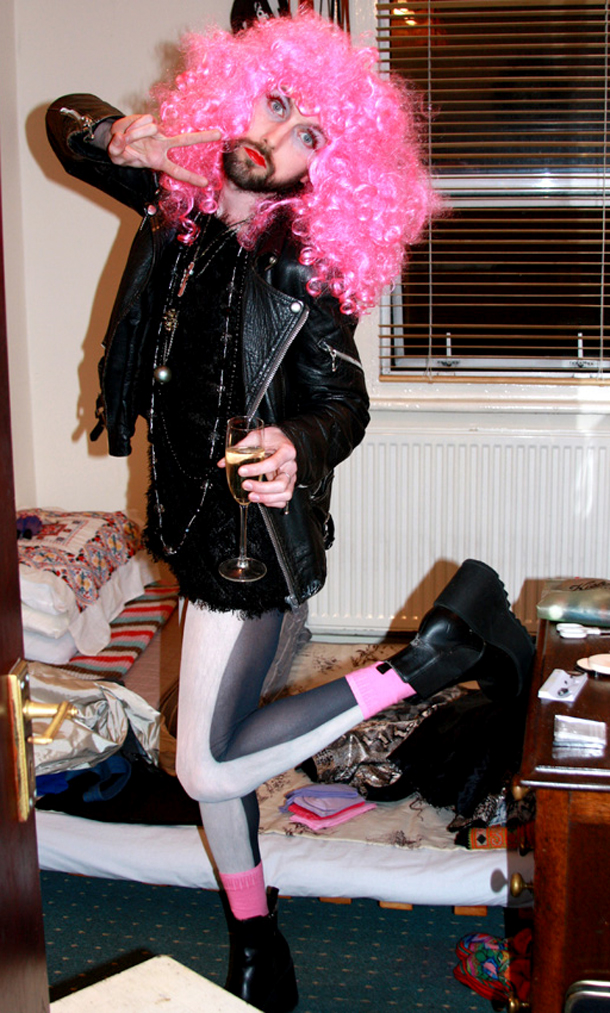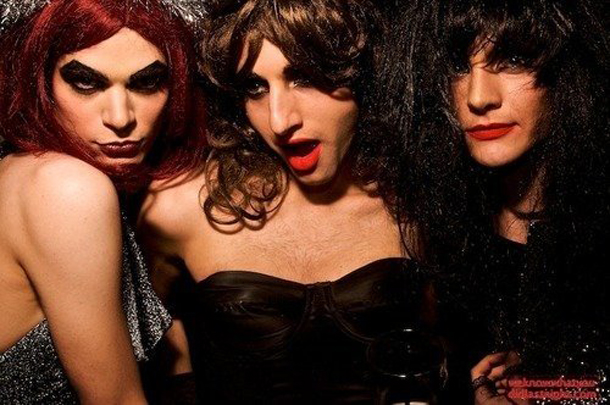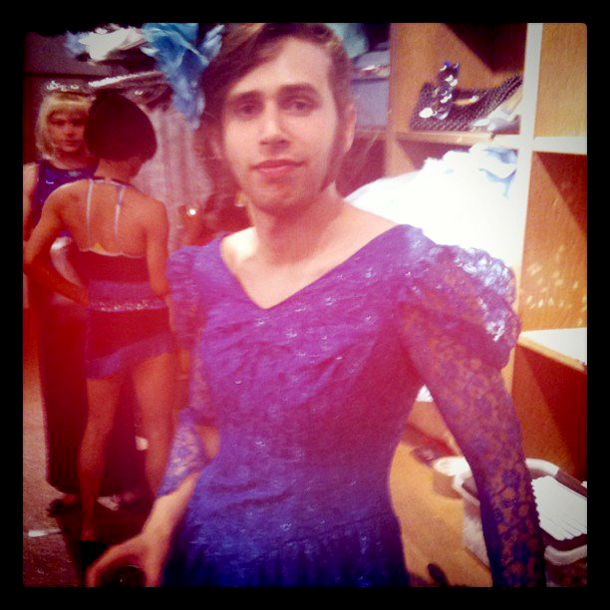 If your fella still hasn't signed up to the Drag Race, get him on the computer right now and have him sign up
here
!