Summer is coming to a close and our minds are turning to London Fashion Week! It's time to hone the refined art of peacocking. Are you ready?
Psst: Mark 6th Sept in your diaries and stay tuned for plenty of exciting fashion week news from us!
September welcomes a month of peacocking. Official meaning: 'Fashion week-goers looking to stand out from the crowd'.
In vintage you'll find no shortage of pap-worthy gems. The best part? It's totally and utterly unique.  Fear not 'outfit repeater syndrome' and choose from a warehouse of wonders. What better way to celebrate the variety of British fashion in all it's glory, other than turning up in some stand-out vintage?
Why wear vintage to London Fashion Week?
From the Brighton lanes to the streets of East London, and Sweden too, Beyond Retro vintage is a celebration of the sartorial splendours of times gone by. It is a magnificent display of eras, cuts and colours, all of which set us apart. The beauty of our vintage garb is that there is no catalogue girl/boy; no predetermined piece of gear which you know you will take home at the end of a quick spree. The thrill of the chase is all the more rewarding when you snap up your very own piece of history. It's something which you will love for a lifetime and won't get tossed to the back of your wardrobe after the last designer takes a bow.  Join the fashion revolution and find yourself a friend in vintage today.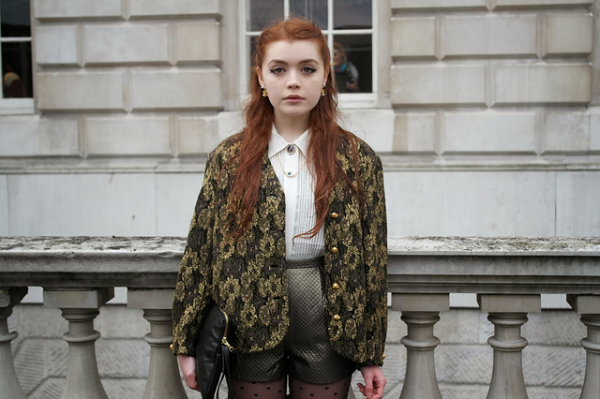 Still need convincing? Come along to our Dalston Shop 6th Sept and let our splendid stylists do the hard work for you!
Ready. Set. Peacock.