April is in full swing. This only means one thing, our wallets are out and we are on the prowl for summer clobber. Out with the old and in with the new, right? Or is it? Well, this month, as part of our ethical fashion initiative, we are encouraging the spread of savvy second-hand shopping and, in the face of mass wastage, saying YES to reusing our old gems! 
Ever wondered what's behind the wardrobe doors of our very own vintage experts? 
We have a good ol' snoop at their favourite vintage finds and see how second-hand shopping is truly done. Be warned... you may get wardrobe envy!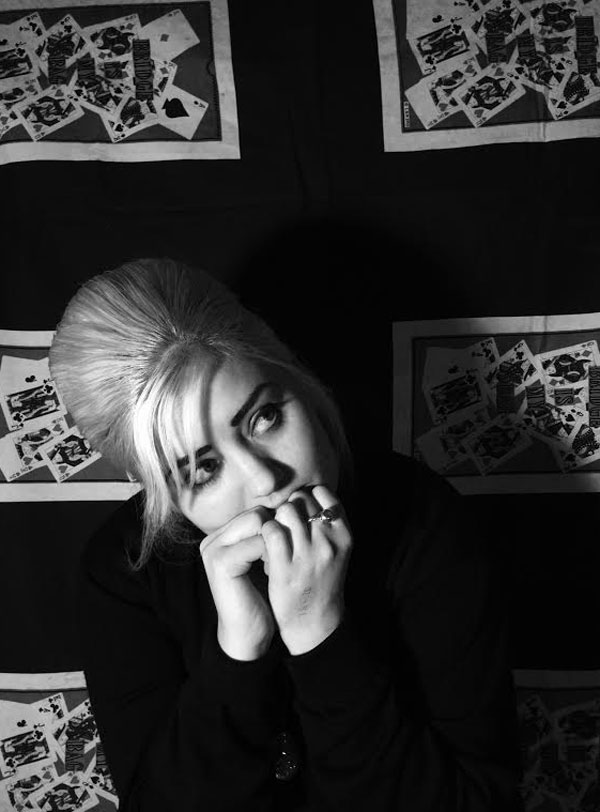 Last Thursday I was on annual leave so I didn't have any time to rummage around the stores for my weekly blog edit, 'What's Bea Found'. So, instead, I've hooked up with the BR press department and decided to contribute towards a feature they are running. The main idea is to feature one of your favourite vintage items in our wardrobes. There is no way I could come to that decision, so I've decided to showcase my most recent purchase!
The last thing I bought from BR is this…. A 50's hand painted handbag. Now, this is a take on an Enid Collins item whose studio was running from the 50's to the 70's. She created some amazing items during those years from wooden box bags to leather duffle's. I've always yearned for a real one, but unfortunately I don't have a spare £500 to spend on a bag! Her work was very organic, and most of the paintings/carvings are of animals and plants, topped off with lots of girly sparkles!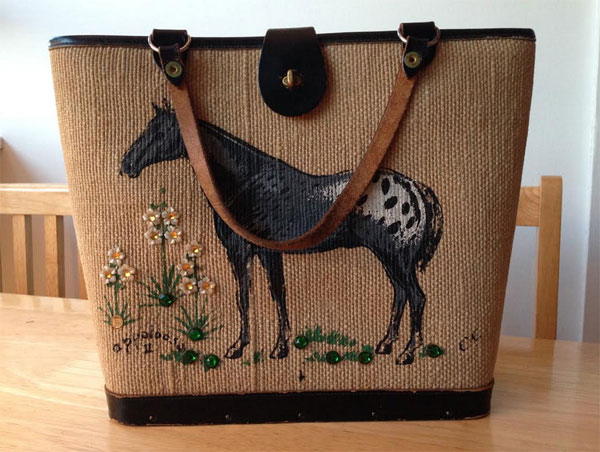 In my lifetime I have seen 3 real ones. A vintage dealer friend owns one of them,and the other two were in museum collections. They do exist, but as I said they are rather pricey, making them hard to come by. Don't be down hearted though! There are some great copies out there, just like this one!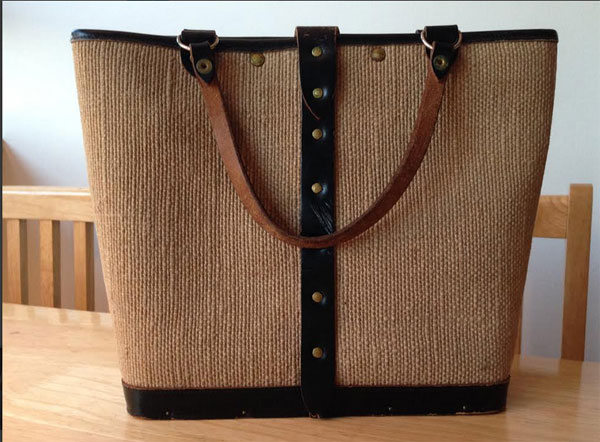 Yes there is a gem missing on the front, but I can fix that up with a trip to a craft shop and the wave of a hot glue gun. All is not lost!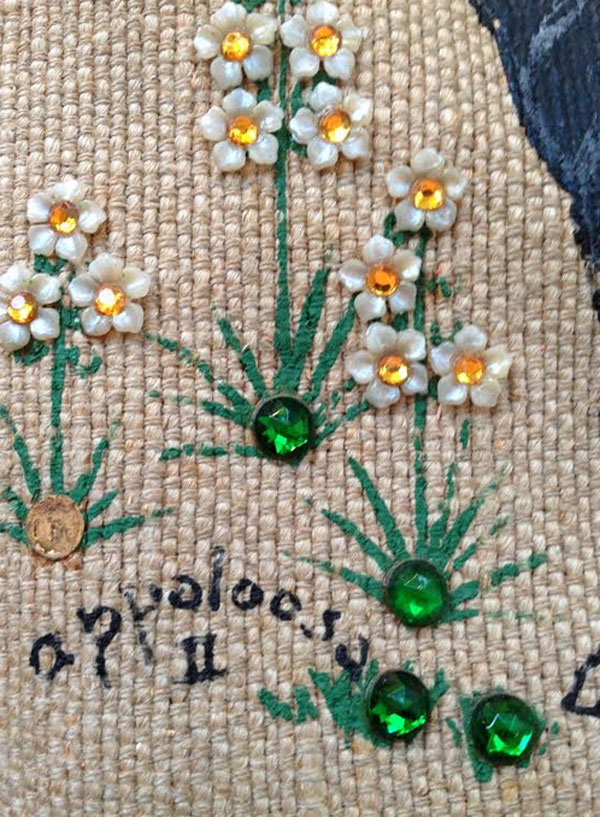 I can't wait for the temperature to creep up a little higher so I can show it off in all its glory! I'll be sporting it with Capri pants, a jazz printed 50's shirt and a cropped Lee denim jacket, all finished off with my backcomb and circular sunnies.
Store: Cheshire Street
Price: £30.00
What second-hand gems are hiding in your wardrobe? What is your favourite purchase from Beyond Retro?
Tweet or Instagram to #showuswhatyagot and we will feature some of our favourite picks!