Spring has well and truly sprung at Cheshire Street this week, and we've been making the rails brighter with a load of new summery stock! Hiding in a box was this cutie! A superb electric orange and pink tunic with blue and white detailing. The pattern is an insane take on paisley, but with organic floral features.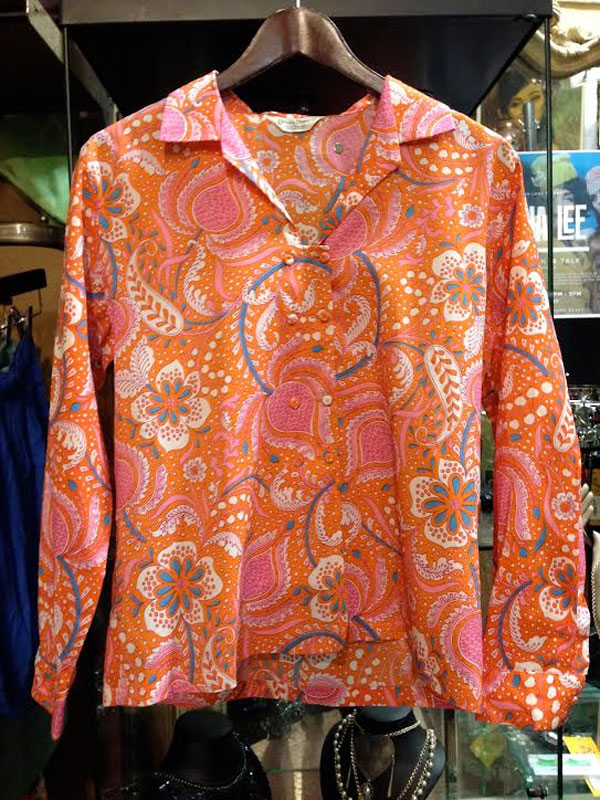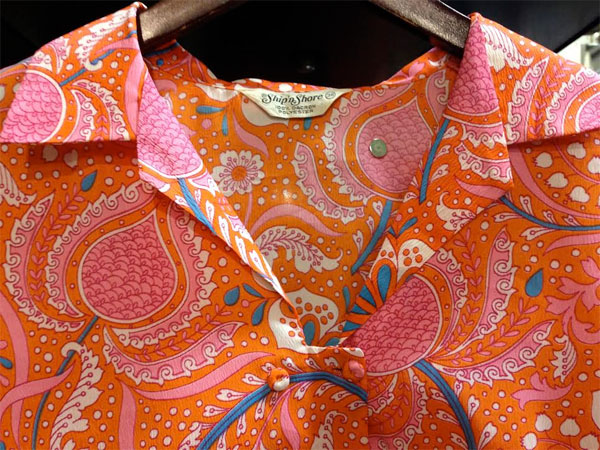 A cute button up tunic is always a must, but what makes this one such a find? The facts that it's got two rows of buttons that almost mimic a double-breasted jacket. On top of this, all the buttons are covered in the same fabric (including the cuffs).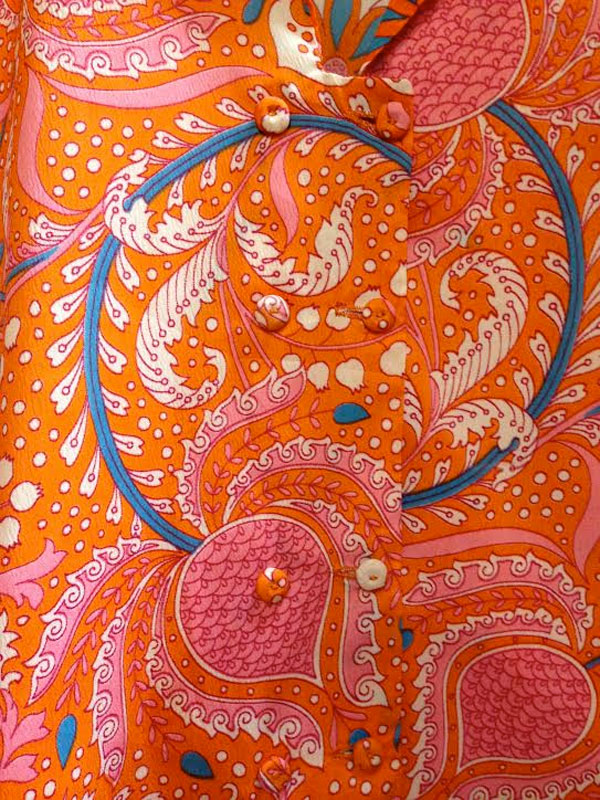 I've seen quite a few Ship'n Shore items come through the store, but none as early as this. The tag reads a size '38' and surprisingly, it's bang on. The shirt is primarily for women, but it would look just a great on a guy.
Be sure to pop down to Cheshire Street on Saturday for the 1000 item give away. This could be in there!!!
Location: Cheshire Street
Price £20.00