This week I found a garment from our lovely Soho store. Granted, it's not as big as Cheshire Street but it has just as much to offer!
This is an adorable late 50s/early 60s cashmere cardigan. It looks rather standard, but on closer inspection it's got fabulous detailing. Small satin flowers with matching covered buttons and delicate bead work make this more than your average black cardi! This idea was rather popular from the late 40s, all the way through to... well present day. Who doesn't love a little bling?!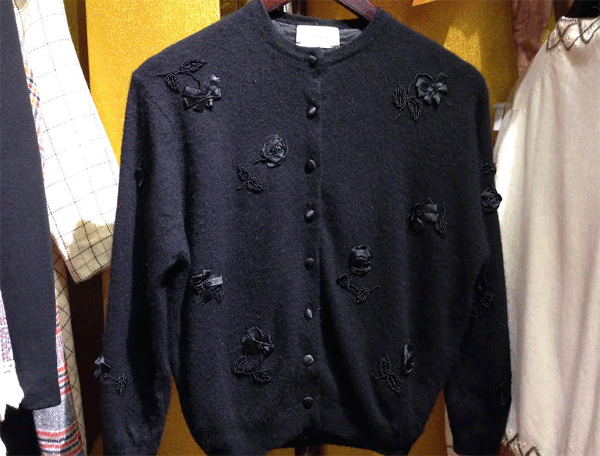 Will look great with a smart A-line skirt, turned up jeans or over a lovely evening dress. Even though this is a very 'vintage' item, don't be scared to mix it with current trends.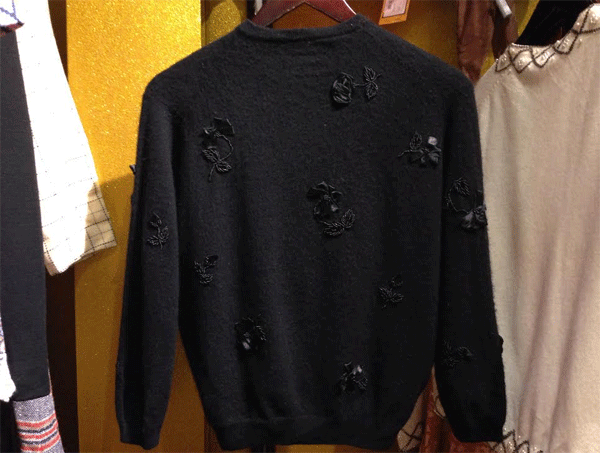 Location : Soho
Price : £35.00