It's been a rather busy week at Cheshire street, getting ready for our new look on Saturday! We've opened countless boxes and hung hundreds of new items. Among all the chaos I found this!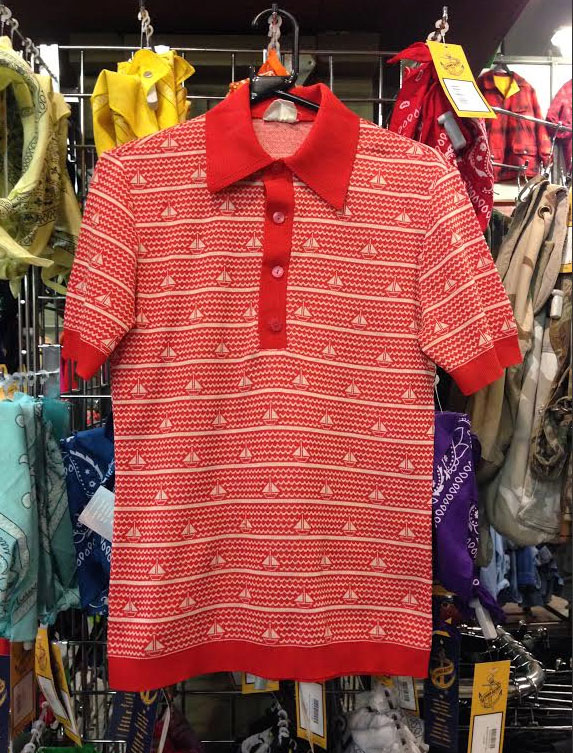 A cute 70s men's polo with a nautical print. It would also look great on a girl! Yes, it was sailor themed last week but the sunshine always makes me think of lazy days by the Thames! This polo is acrylic, so I recommend staying cool in the shade.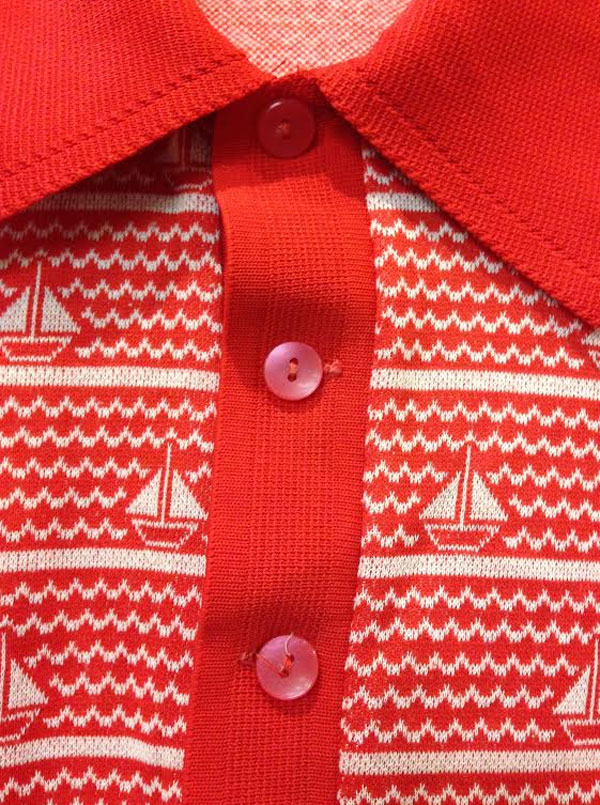 Team with a pair of white Levi's and a pair of deck shoes. Don't forget your socks!
Price: £18.00
Store: Cheshire