What a miserable week it's been! The spring Mac is back in the wardrobe and the thermals are out again! Rain. Hail. Bitter winds. I'm half expecting snow at this rate!! Oh well... I knew it was too good to be true! One good thing is that I can indulge in some wardrobe extras and whilst looking, I stumbled upon this must have...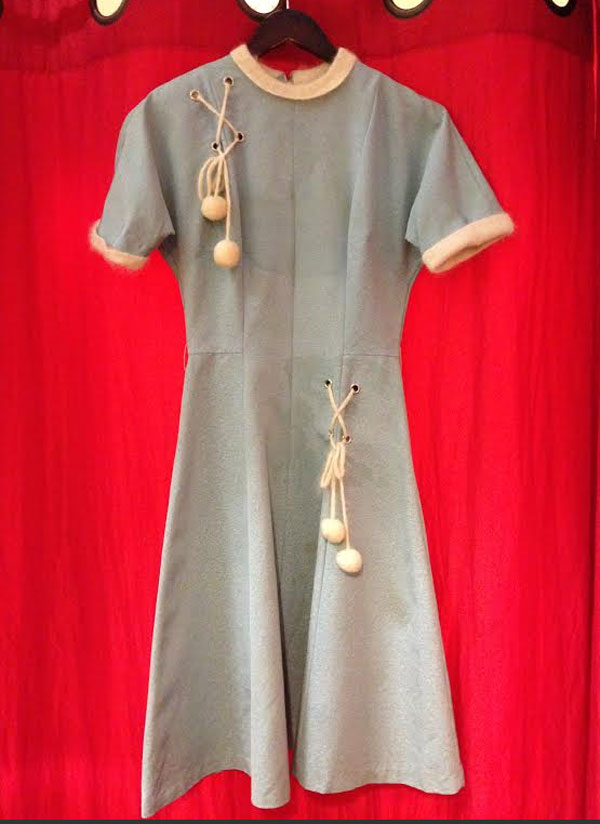 What a find for an Ice Queen! A 1940's blue, skater style dress with cream angora trim. The cut is very typical of the era, but the details are fabulous! It's just over knee length, so could be rolled over into the spring (when it decides to show up). The 3 ¼ length sleeves are cute yet sophisticated and mean a small shrug can be worn instead of a cardigan.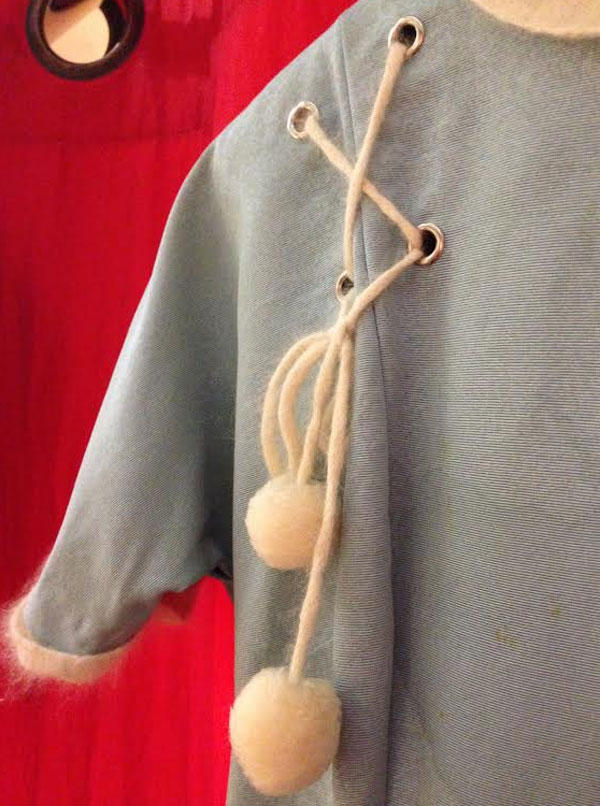 Yes there is some damage to the front, but this can be given in any vintage store/market; it's a gem that needs a little TLC. I went over the bigger stains with a damp cloth, and they started to lift. I would recommend taking this to a dry cleaners and having it professionally cleaned. Ensure you remove the pom-poms and lace before taking it! Luckily, you could soak them at home in warm water and a non biological powder/liquid.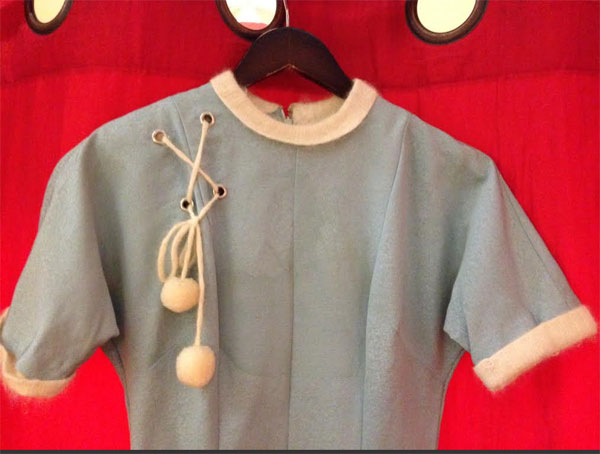 I personally would take the risk as this is such a rare find. Plus I could run around the house pretending to be Nina Persson from The Cardigans (see the front cover of the album Life).
Location: Cheshire Street
Price: £35.00 SOLD AS SEEN (priced with the stains taken into consideration).