The sun has well and truly been wearing his hat for the past few days! Hopefully you've all topped up on vitamin D! This week in Cheshire street there have been some great bits! Actually, I was finding it difficult to pick an item. But finally I settled on this...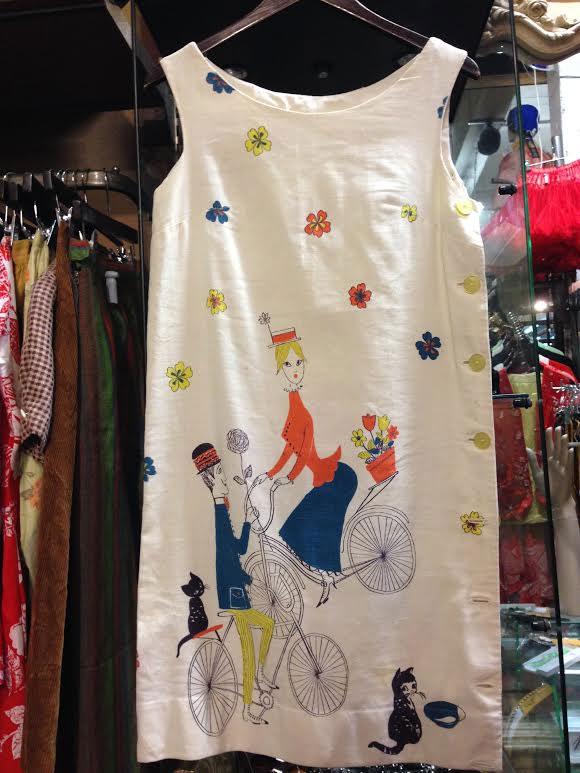 An adorable 60s pinafore shift dress with unusual button detail down the left hand side. These are the only fastenings the dress has... How unique! The print is another story all together. A beautiful conversational jazz illustration, inclusive of cats (to match the cuteness of our Tiny!) and bicycles. The print is identical on the back.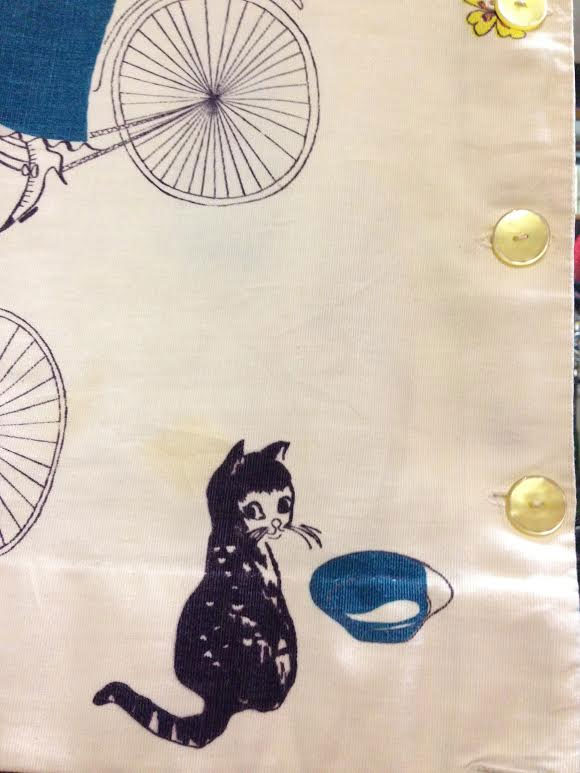 Yes, there is still a chill in the air, so team this with a cardigan and cute pastel coloured crochet tights. Top the outfit with a floppy hat and oversized sunnies (both available in all Beyond Retro stores).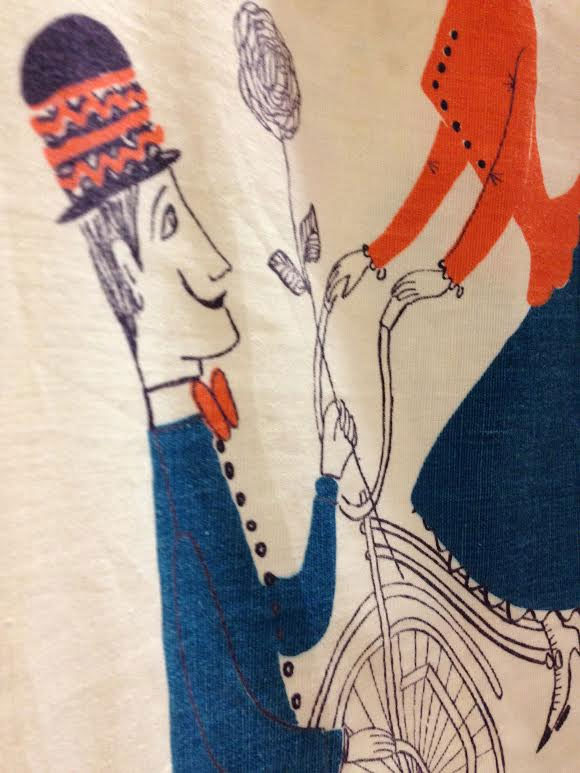 Store: Cheshire Street
Price: £30.00