For the first edition, I decided it would be nice to link the garment to the stores running theme, 'Monochrome'.
Hiding in Cheshire Street we have this beauty! A homemade early 60's party dress, with appliquéd velvet detail. This dress has been put together with such care and stored really well. With quite a few vintage dresses, the diamante clip is actually a broach so it can be removed. Always nice to have the option! A great party dress is needed in every girl's wardrobe, and it's even better if you know yours in the only one!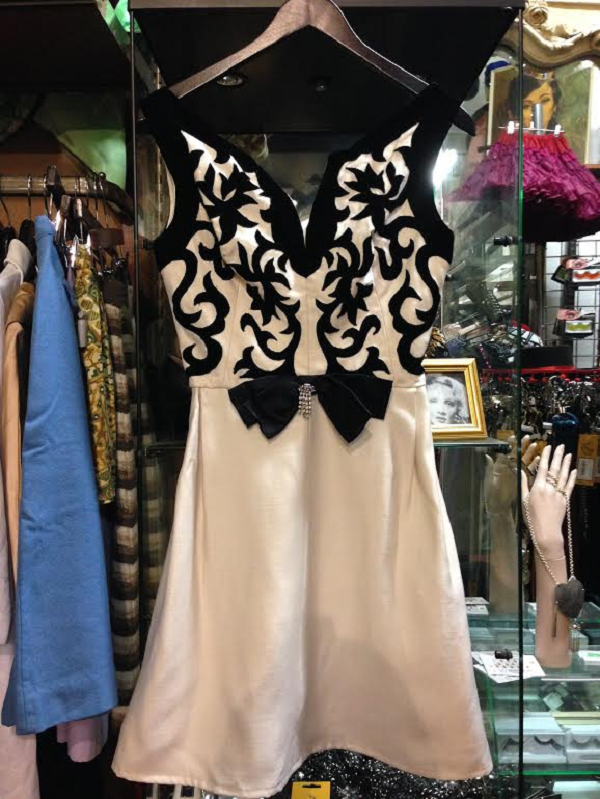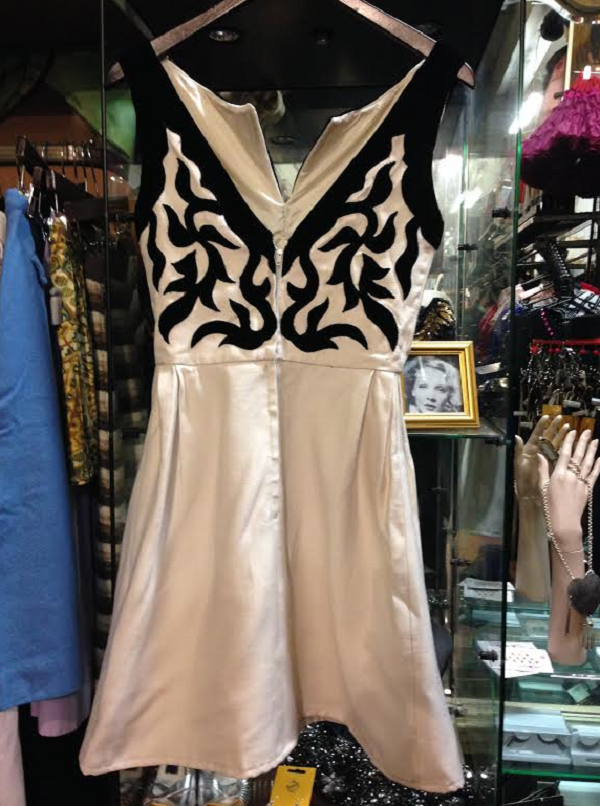 This garment measures up for roughly a size 8 however it is always best to try vintage on. Sizes have changed greatly over the years!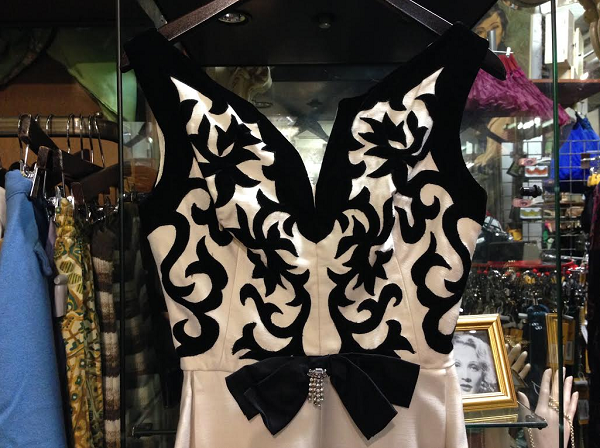 Location: Cheshire Street (Brick Lane).
Price: £26.00