April is in full swing. This only means one thing, our wallets are out and we are on the prowl for summer clobber. Out with the old and in with the new, right? Or is it? Well, this month, as part of our ethical fashion initiative, we are encouraging the spread of savvy secondhand shopping and, in the face of mass wastage, saying YES to reusing our old garb! With that in mind, we got to wondering... could we really wear head-to-toe vintage this summer? Well, we put our bloggers to the test with a #WEEKINVINTAGE. 
Enter Brighton based blogger, Eiva Poppins! 
The reason I prefer vintage shops, or charity shops, is because I care about sustainable fashion and also because you can find amazing things that you wouldn't get anywhere else. Nothing new can fake classic old-school stuff. I wish my mother had kept her old clothes so that I could wear them now. I'm so jealous of people who are wearing original pieces from their mums, grandmothers, aunts etc. It was fun taking part in Week in Vintage, actually for me it was more 'Week in Beyond Retro', which is awesome. My only struggle was the weather which, as you can tell from some of the pictures, was pretty moody! Cold or not though- I wore my awesome things from Beyond Retro anyway.
Day 1: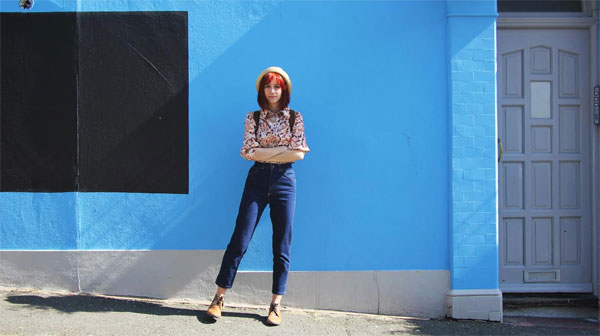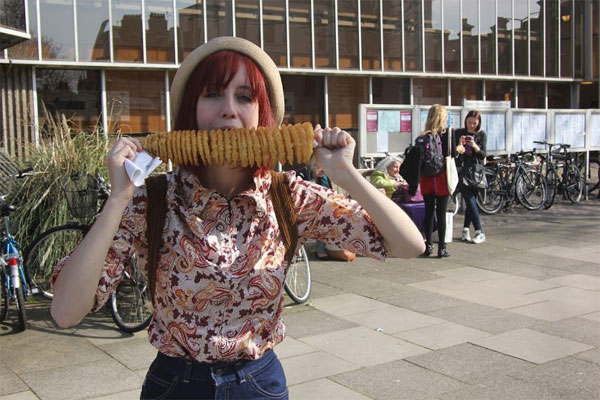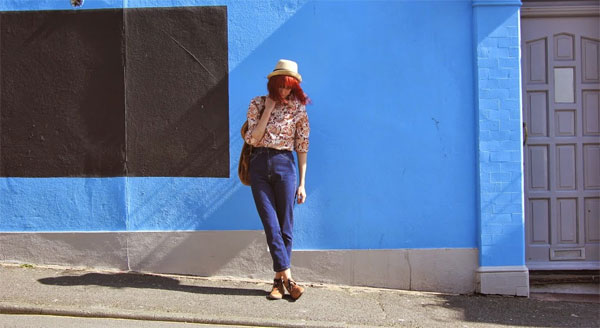 For a VeganFestival I wore one of the most amazing shirts I've ever seen. It caught my eye at the Brighton store immediately and after a quick chat with Izzi (amazing girl from Brighton store - she gives the best advice!) I decided that I was totally wearing it. Its label says "designed in California" which is cool. I wonder how old it is...? I'm also wearing blue high-waist jeans which is very very unusual for me. I haven't worn blue jeans for ages – maybe it's the Lana Del Rey song which has prompted me to give them another try ha ha. I finished the look with my friend's hat and shoes (shoes which are basically ruined because I have been wearing them so much on the beach- but it gives them a slight vintage look and you know what they say: "fake it until you make it"). Ha ha.
Day 2: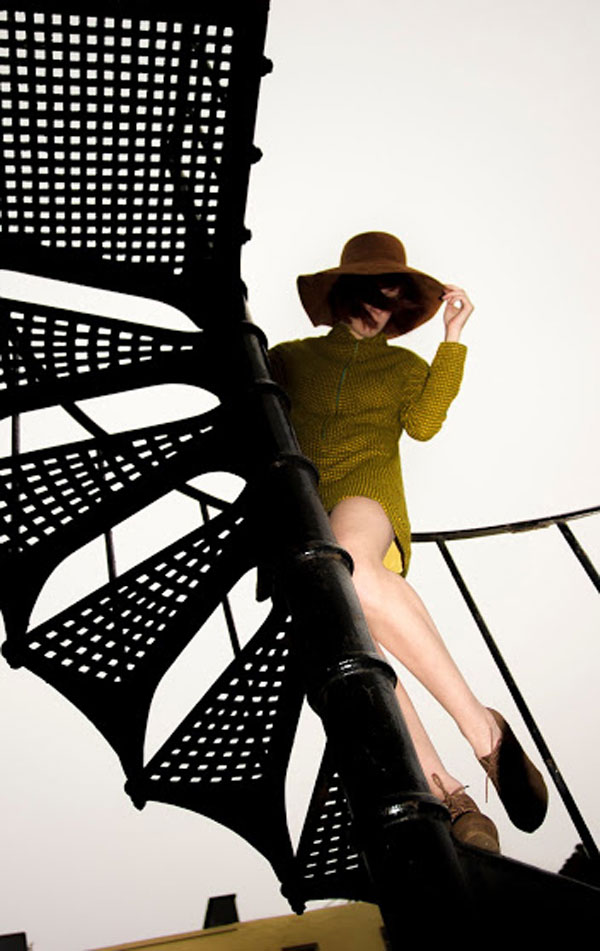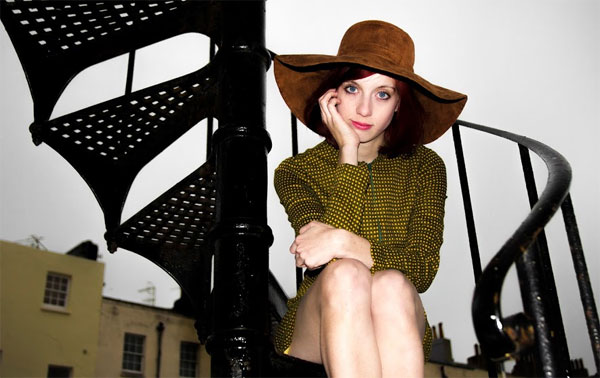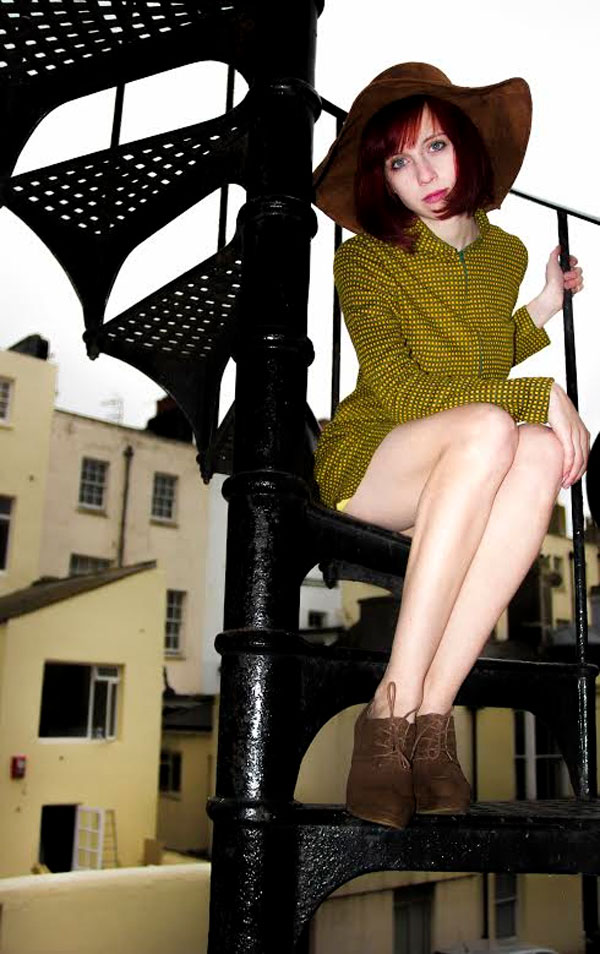 Sunday was a foggy day. If my fridge didn't look so sad without any food then I may have just stayed in bed all day like a lazy potato. But, my dress was begging to be shown off.. so I do hope the lovely people in the supermarket appreciated my outfit! I am wearing my old shoes but apart from that everything is from Beyond Retro. It's hard to wear this type of hat and harder to find a good quality one so I was really pleased with this find. I love the simplicity of this outfit.
Day 3: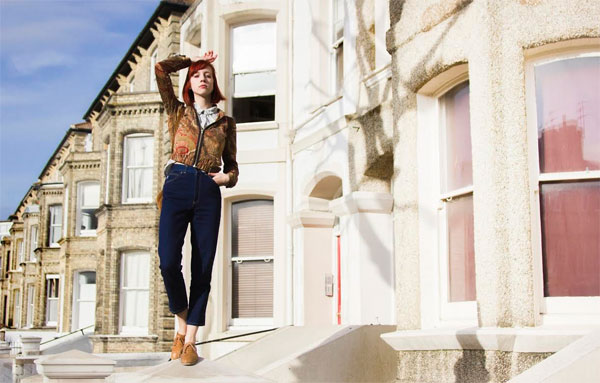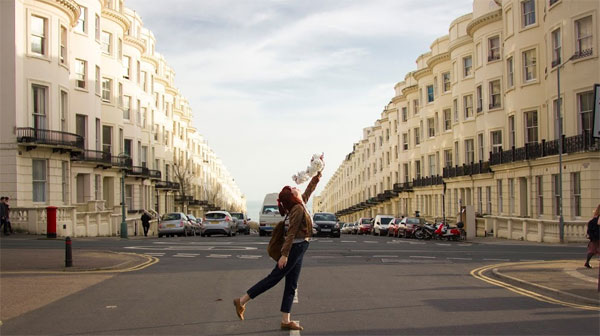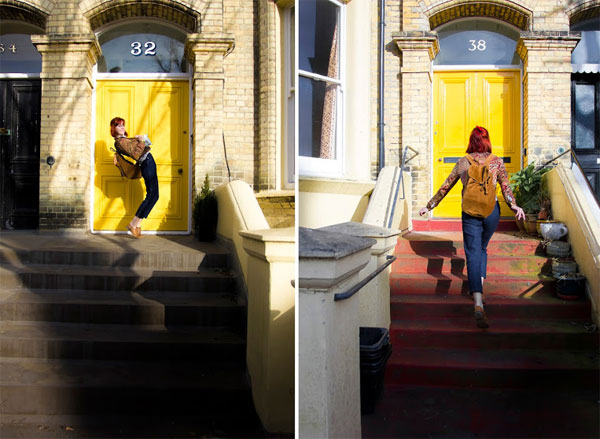 Do you see this amazing jacket? I bragged about it all week! I am wearing Beyond Retro blue jeans again, together with rucksack from Beyond Retro, shirt from H&M and my favourite Oxford shoes from River Island.
Day 4: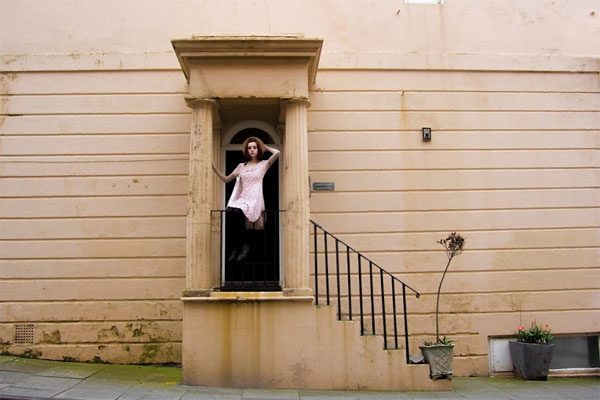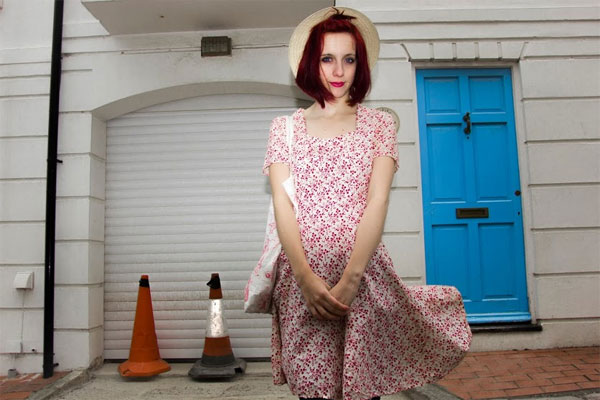 This is one of the 'bro' (Beyond-Retro only) days as it is the only brand I'm wearing except for the Alice in Wonderland bag which I purchased in Oxford. The weather was a bit cold again but I was willing to suffer for this dress. I decided recently that I don't want to look cute anymore, ha ha, but this dress is just adorable.. so maybe I'll continue to wear cute outfits from time to time - it is hard to stop!
Day 5: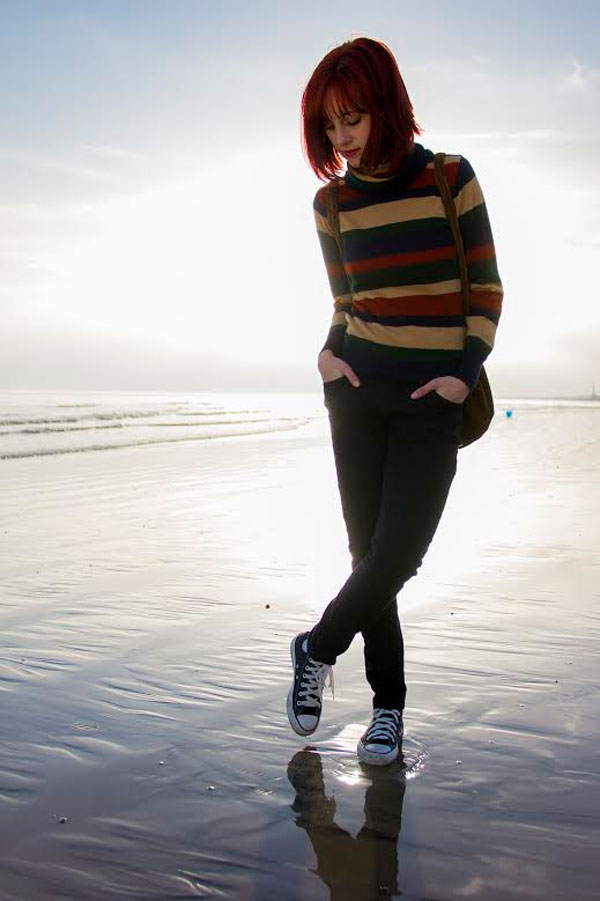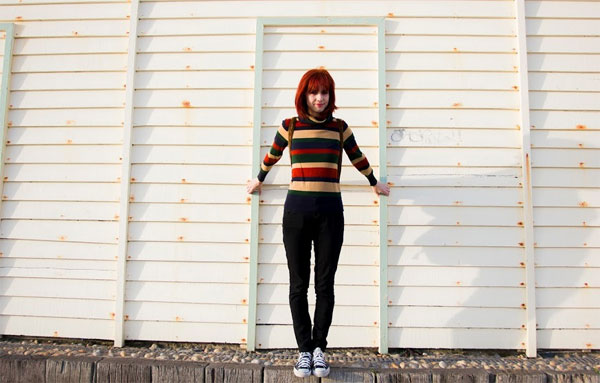 For watching the sunset I decided to wear black jeans from a charity shop and rest is Beyond Retro's. That turtleneck is just perfect - not only because it is a turtleneck (and as a foreigner I love this word) but also because of its lovely colours and the fact that it's so comfortable.
Website: Eiva Poppins
Want to do your bit and spread the love for reusing your old clothes? Get the low-down on Fashion Revolution Day and our ethical initiative in the wake of Rana Plaza- HERE!
#SHOWUSWHATYAGOT-  Ever wondered what's behind the wardrobe doors of our very own vintage experts?  We have a good ol' snoop at their favourite vintage finds and see how second-hand shopping is truly done. Be warned... you may get wardrobe envy- HERE!