April is in full swing. This only means one thing, our wallets are out and we are on the prowl for summer clobber. Out with the old and in with the new, right? Or is it? Well, this month, as part of our ethical fashion initiative, we are encouraging the spread of savvy secondhand shopping and, in the face of mass wastage, saying YES to reusing our old garb! With that in mind, we got to wondering... could we really wear head-to-toe vintage this summer? Well, we put our bloggers to the test with a #WEEKINVINTAGE. 
Enter, Adora Mehitabel. 
Day 1: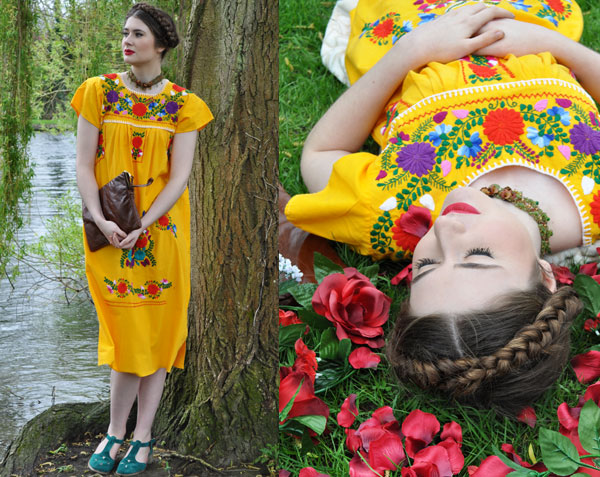 'Vintage is a huge part of my wardrobe. I have such a passion for it.'
'How amazing is this yellow embroidered dress, I feel so Russian folk in it! It's definitely one of a kind. That's one thing I love about vintage, its just so unique! I don't normally go for yellow clothing ... but this vintage number has surely changed my mind.'
Day 2: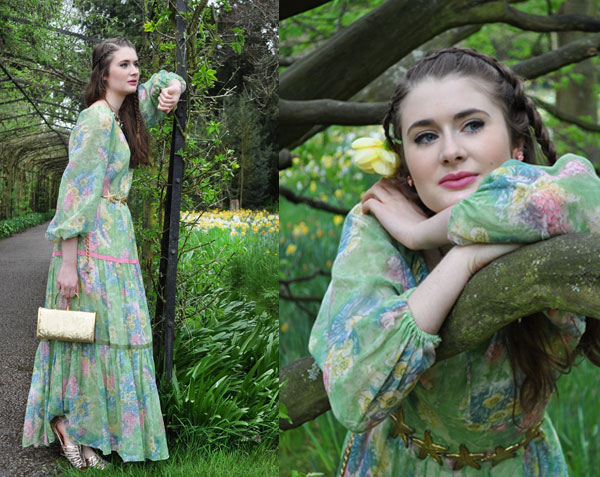 'This long handmade vintage dress is another one of a kind. Totally smitten with it! I feel like a flower princess/ mermaid with the colors & star fish gold belt. I really love maxi dresses! They are so easy to throw on & just look so glamourous. I love finding authentic vintage dresses.'
Day 3: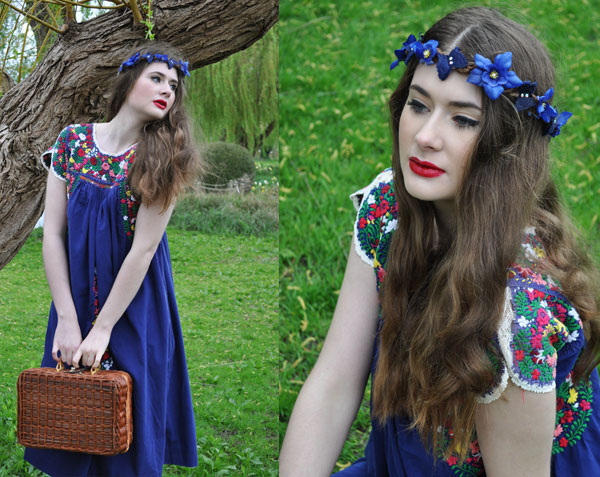 'My favourite Beyond Retro store is on Brick Lane- and that's where I pick up this little number! It's jammed packed with vintage gems in every corner. Defiantly an Aladdin's cave. Another gorgeous embroidery dress today. I love the detail you find you find vintage clothing full of detail which I really do love indeed.
Day 4: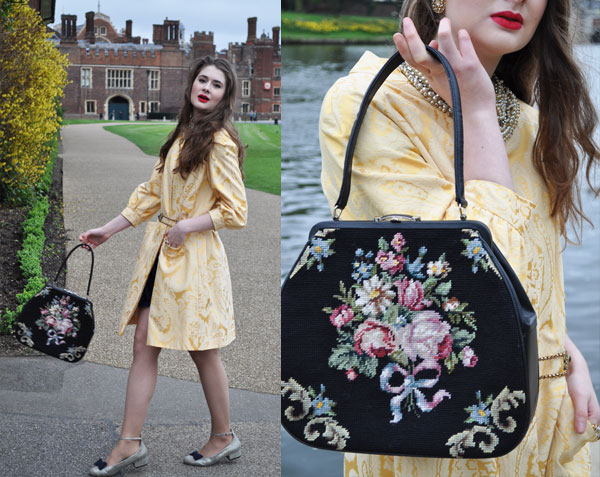 'Another yellow garment. How beautiful  is this vintage coat?! As soon as Spring time starts, I'm instantly attracted to pastels. Vintage tapestry bags are a must in my wardrobe!'
 Day 5: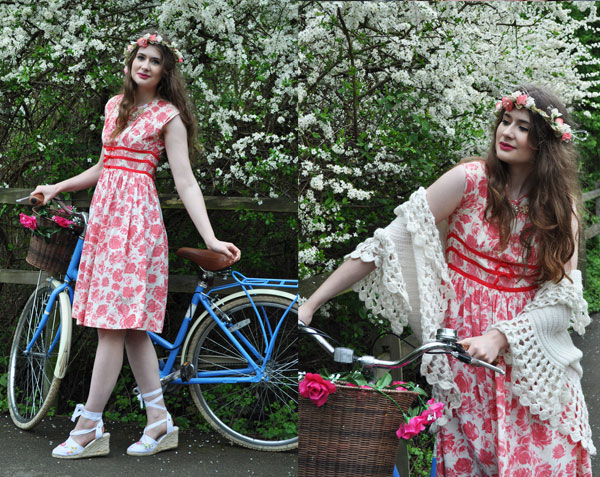 'Last but not least- day 5! Wearing Beyond Retro's vintage attire for a week has been so fun! I hope I have inspired you to do more thrifty dressing. Trust me when I say you'll get hooked.'
Website: Adora Mehitabel
Twitter: @adoramehitabel
Want to do your bit and spread the love for reusing your old clothes? Get the low-down on Fashion Revolution Day and our ethical initiative in the wake of Rana Plaza- HERE!
#SHOWUSWHATYAGOT-  Ever wondered what's behind the wardrobe doors of our very own vintage experts?  We have a good ol' snoop at their favourite vintage finds and see how second-hand shopping is truly done. Be warned... you may get wardrobe envy- HERE!