Weekend Edit: Vintage Friday's Fashion Tatt Take-over

TGIF, right? The sun is about to set on our working week and the countdown to 5 o'clock has well and truly began, so to get you all in the mood for the weekend we have a special edition of our edit!
Enter the lovely Abbie Tanner of Fashion Tatt - lover of charity shops, car-boot sales and garments with a story!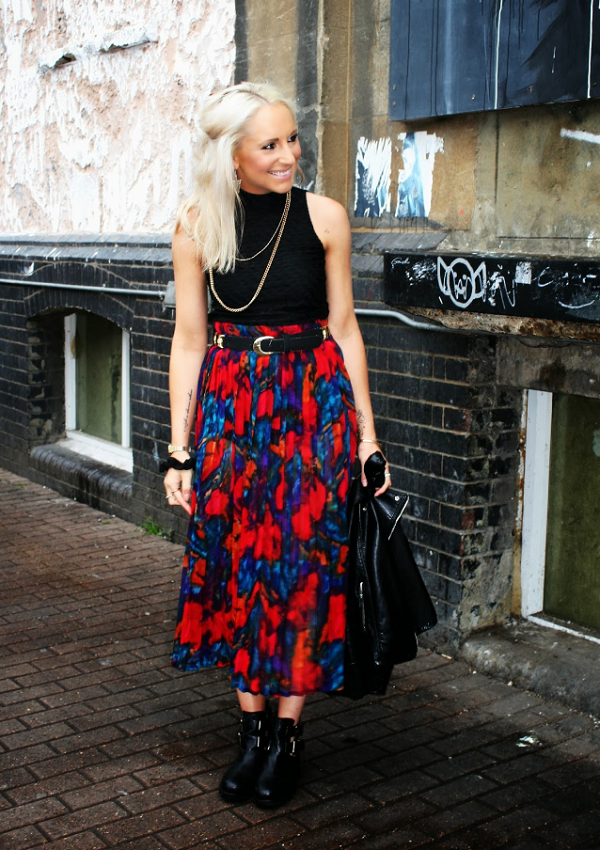 Q: What do you love about Vintage Fashion?
A: What I love about second hand and vintage clothing is that they are mainly one-off pieces with an unknown story behind them. The likelihood of someone else buying that item of clothing and also the time, effort and love that goes into finding that perfect thrifted garment is priceless! I am an avid fashion follower and I'm inspired by trends, sometimes lead by them, sometimes not. And so it gives me great pleasure to find something that is deemed 'on trend', either in the back of my wardrobe or in a local thrift shop.
Q: What are your top tips for shopping vintage?
A: To shop the trends in a vintage and thrifty fashion it's always key to have a nose on the high street. Seeing what's in store is the easiest way to know what's hot for a new season. If, like me, you spend hours on Pinterest, online trend sites and reading magazines & blogs then you are most likely to have a good eye for the current on-trend pieces. With this information stored you can head to your local vintage store and bag a bargain. Or for complete vintage shopping ease, check out Beyond Retro's Online Store and start your shopping!
Q: What is your favourite trend this season?
A: One of my favourite SS14 trends to emerge from the catwalks has to be Sportswear, top designers have really embraced sportswear into their collections this season and anything from mesh sports tops to a boxy bomber jacket or a 90's style crop top and a trainer really does do it for me! One of my favourite eras is the 90's so it's easy to see why this trend has caught my eye this season.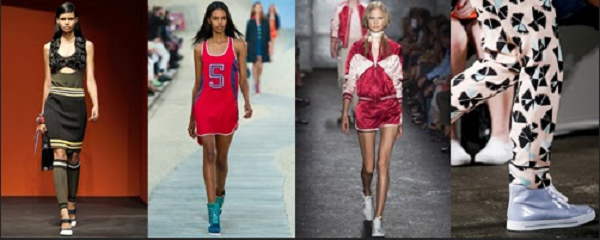 Prada / Tommy Hilfiger / Marc by Marc Jacobs / Marc by Marc Jacobs
What I love about this trend is that it really can be dressed up or down, perfect for whatever you are up to at the weekend, whether you are out on a Saturday night, or shopping during the day. A pair of sports joggers and a casual crop top can instantly ooze glamour when paired with some strappy sandals and a studded clutch. Alternatively, team a track jacket with trainers and you've got yourself some casual-cool for daytime.
I have scoured Beyond Retro's sportswear section and here are my favourite pieces...
Red Jacket- £18 Sport Shorts- £14 Bomber- £18 Yellow T-shirt- £12 T-shirt- £10 Pink Jacket- 18 Pink Crop- £8
For more from this stylish gal, head straight to Fashion Tatt!
Go-Guide:
Carrying on with the sporty theme...
The Book Club:Fancy yourself a bit of a table tennis pro? Got a backhand that could challenge the likes of Boris Becker? Or maybe you just fancy some ping pong whilst holding a beer in a swanky bar? Well, grab your bat ( and your 'Shoreditch Twat' cocktail) and take the challenge.
Bodean's: Home to one of the best sandwhiches in town, you can iindulge in some mouth-watering Tex meets Mex grub plus watch the game while you're at it.
All Star Lanes: Bowling London right over with 50's pin ups and classic American diner food- what more could you want?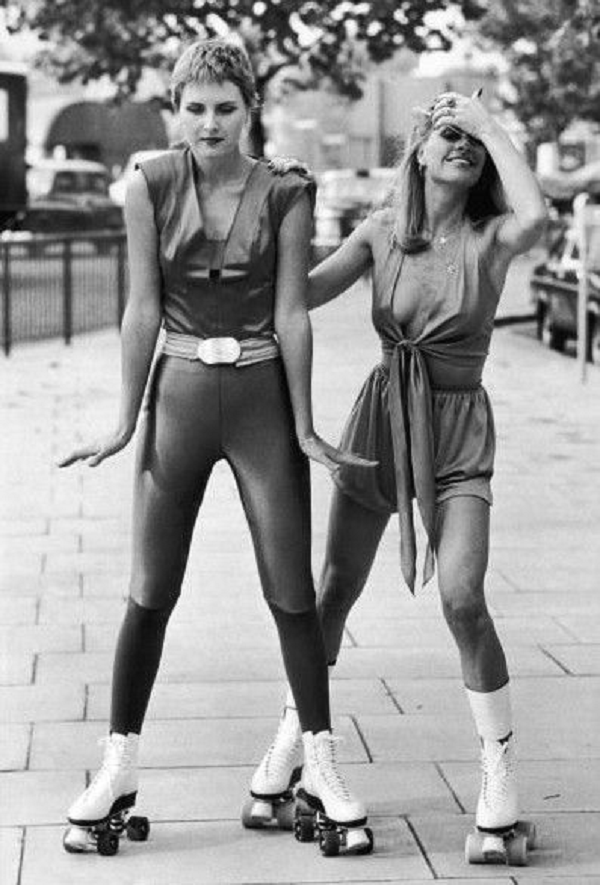 Happy Vintage Friday's!
With Love,
Beyond Retro x