Aloha vintage lovers! The clocks have gone forward and we're beginning to hear echoes of Will Smith's Summertime, circa 1991. On the hunt for your summer hols? Or just want to bring the seaside to East London? Go green! It's the launch of April's ethical fashion initiative, and we've got a plentiful offering of re-worked and re-loved vintage from our stores and own label.  Let's hear it for the freakin' weekend; Club Tropicana is open for business, no passport required. 
Get the low-down on our Label HERE! Plus the latest on The Fashion Revolution Day, April 2014!
Go Green, go thrifty... go Beyond Retro!
Need some more vintage outfit inspo? We put our bloggers to the test with a #weekinvintage challenge. Check out Charlotte Goodayle, The Good Owl as she goes head-to-toe retro in support of sustainable fashion! HERE- Watch this space for plenty more where this came from.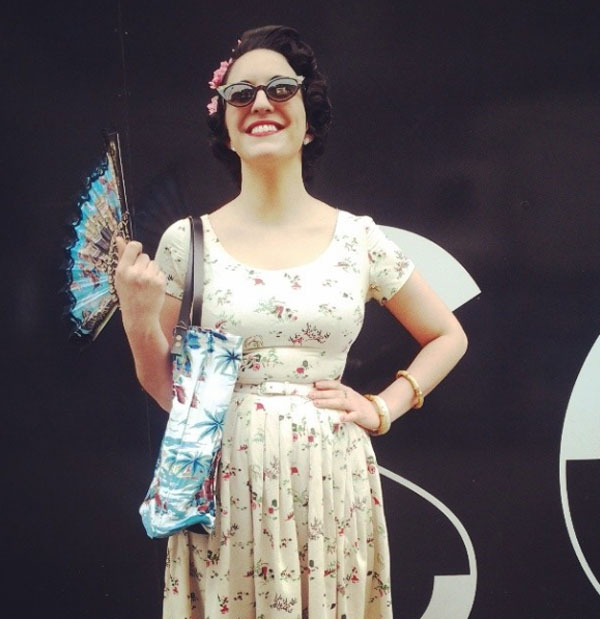 Get the Label Look: Our very own Beyond Retro Label is a creatively designed collection made from vintage pieces and fabrics. Inspired by the world of vintage product, re-worked and re-developed, Label is an ethical approach to producing amazing designs!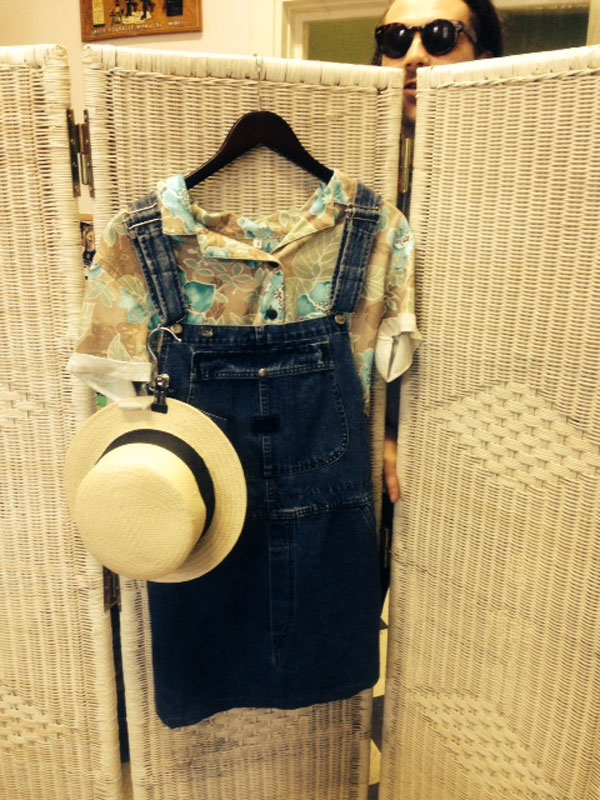 Dress, £28, Hawaiian Shirt £24, Hat, £20!
Go Guide: 
The Onesie Weekender, Soho: We are spreading the love by holding a Onesie Weekend until Sunday 6th April at our Soho store with 400 retro jumpsuits winging their way there as we type. So there is no doubt you will find the onesie of your dreams, starting from as little as £18!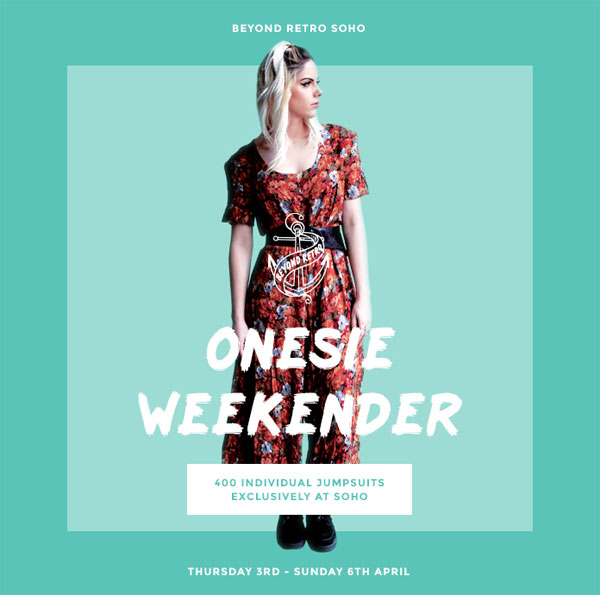 Top 5 Car Boot Sales: Car-boots ain't for the fusty and dusty anymore, reuse and resell your old garb! Get your rummage on...
1- Princess May School, Dalston: Dubbed 'London's Trendiest Car Boot Sale' by Timeout and conveniently located across the road from our Dalston gaff- what more could you want? You'll find some great vinyls too. Drop in for a cuppa at our cafe and say hey.
2- Battersea Park School: One of the original Sunday boot fairs and it's still going strong! It's big and it's busy, but there are many gems to choose from!
3- The Nags Head, Holloway: Wonderful mix of antiques including Victorian knife sets- oh la la.
4- Southbank Centre: Said to be a thrifty shoppers cornucopia filled with pop culture memorabilia and plenty of street food.
5- St Augustine, Kilburn: One of London's most famous haunts. Hot bargains reminiscent of a flea market.
A tune for the weekend?
Our very own, Ida put her stylist hat on for the latest Maximo Park single, 'Midnight on the Hill'.
Watch HERE!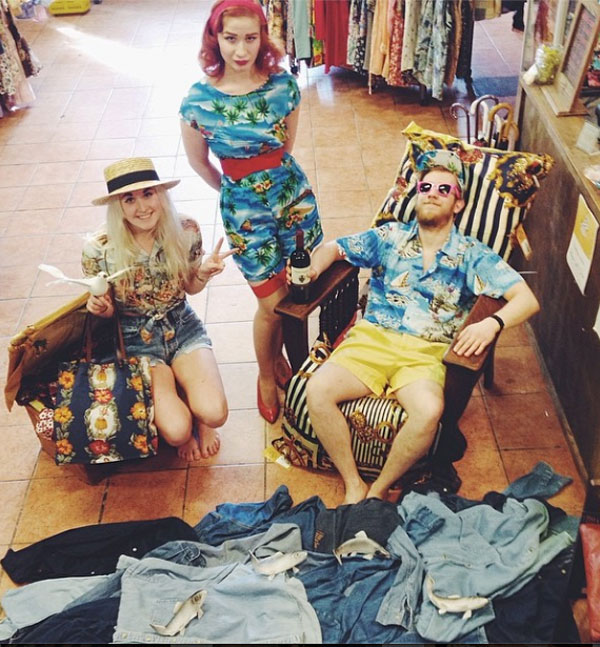 Happy Vintage Friday's! 
With Love, 
Beyond Retro 
x