If like us you've been counting down the days until London Fashion Week, then you'll be pleased to know we're here to help you celebrate! The next week is set to be packed with exciting in store and online events, all in the name of celebrating LFW and vintage fashion's finest. Kicking off the week; Friday 13th will not be a date to be frightened of this year, instead of sitting scared indoors head down to the Soho store to channel your inner 70s Disco Fever, we will be doing 'The Hustle' down to Carnaby Street at 1pm for a psychedelic photo-shoot which everyone is invited to join in- Just make sure you are dressed up! There will also be dress up all day in store, DJ Mark will be on hand putting together his best 70s 'vinyl' to play in store as well as an amazing array of vintage product that would upstage the cast of Saturday Night Fever!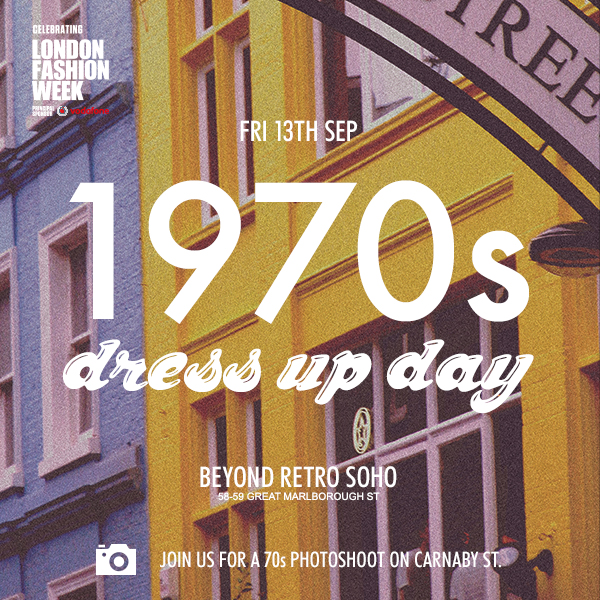 Firstly, get set to feast your eyes on some very special premium vintage pieces straight from our archives over on our website. But we're not just going to tease you with these gems - the archive items released on Thursday 12th and Monday 16th September will be available to buy, so you'll have the chance to own your very own piece of rare vintage fashion history!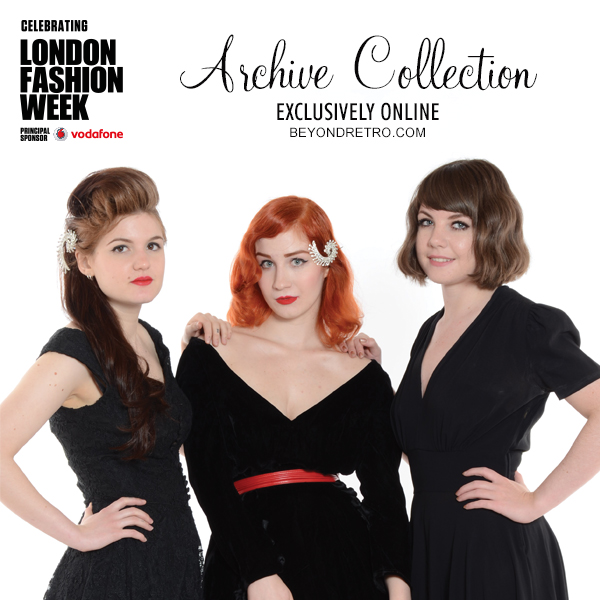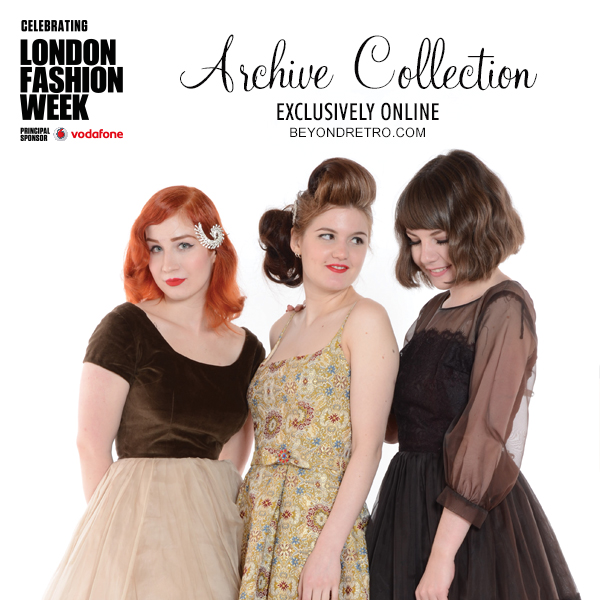 As if that wasn't exciting enough, we'll also have an exclusive item which will only be available in store - gorgeous leather and suede patchwork skirts - perfect for channeling your inner sixties siren. Why not head over to one of our stores and pick yourself up one in time for LFW?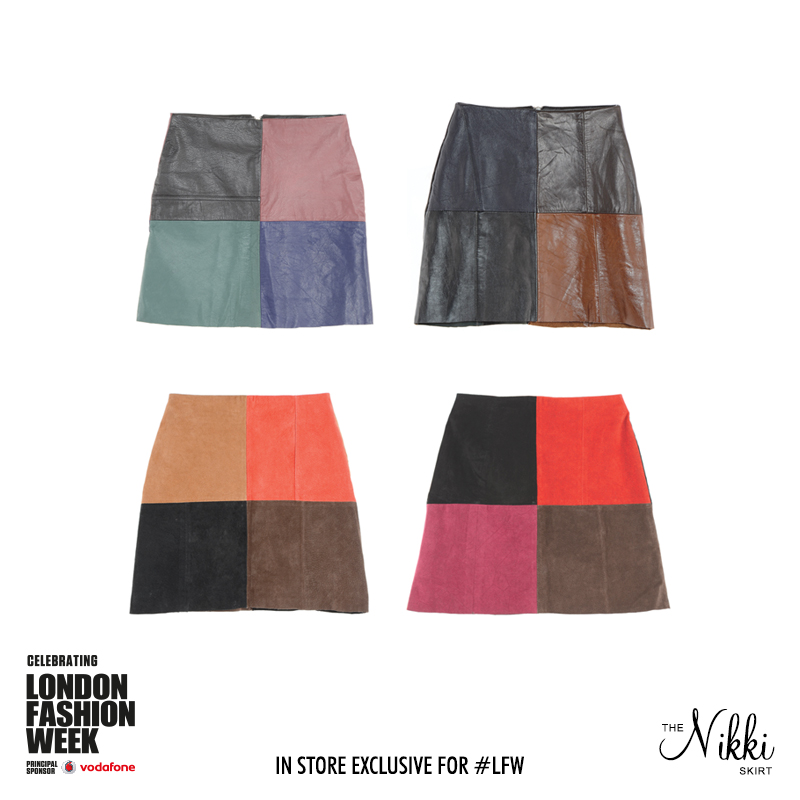 With all these exclusive releases, you'd think we'd be done, but oh no, we've worked our socks off to bring you some fantastic events to coincide with the one of the most exciting weeks in the fashion calendar. On Saturday 14th September we have our official LFW event and will be throwing a little bit of a party over at our Cheshire Street store. Super 60s-inspired band Caviar Days will be performing a special gig for us, supported by the fantastic Hunter & The Bear and White Fever, a Scandinavian Dream-wave band based in London fronted by Swedish beauty Ida Jacobsson. Helping to get the party started will be a live DJ and drinks supplied by Kopparberg Swedish cider with their new collection of exciting fruit mixes. Entry is FREE, everyone is welcome, Make sure you head over between 2pm-7pm to join in the LFW fun!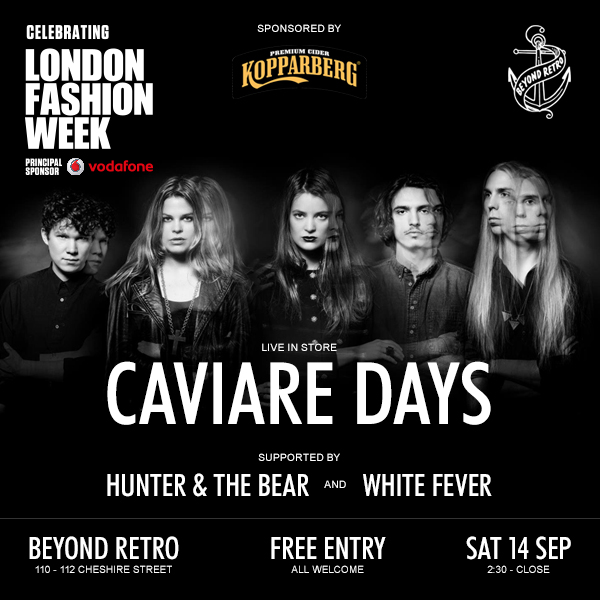 Once you've partied with us on Saturday, be inspired with our exclusive talk led by stylist to the stars and the woman behind many of The Spice Girls' greatest get-ups, Dee Izmail. Dee will be talking to you lucky lot over in our Dalston store to continue with our LFW celebrations, and will even be bringing out some of the outfits that gave The Spice Girls their girl power. So pencil in September 17th at 6pm, as you'll definitely 'Wannabe' free for this event.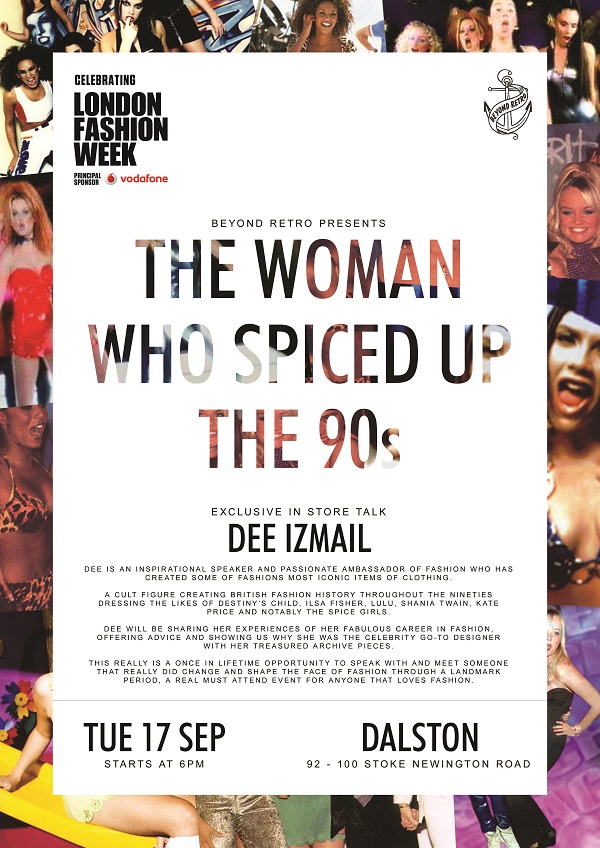 In between checking out our amazing in store and online events as well as the shows at LFW itself (we can't wait to see what the likes of Vivienne Westwood, Mary Katrantzou and co. will bring to the table!) make sure you take time to enter our competition! To win your own 'fashion week street chic' item, all you need to do is pick an item from us that you think would get you noticed among the fash-pack! Get your style-hunting specs on and scour the website for a piece you think would make even Anna Wintour jealous. Go to 
http://www.facebook.com/beyondretro
 and add the URL of your favourite piece to the comment box.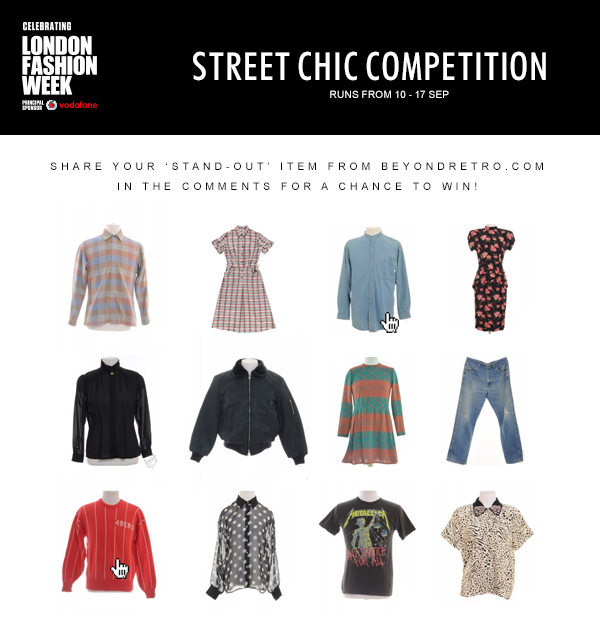 So get ready for what's set to be a 
very
stylish September with Beyond Retro and come celebrate LFW with us!