Fear not the jumpsuit. It's the perfect item for this topsy-turvy weather and what better way to jump into the new season other than in the masterful creation that is, the all-in-one? Now that summer really feels like it's on its way we are all reassessing our wardrobes and attempting to visualise our summer style for 2014! And if, like us, you're feeling like your pins are still carrying their winter white glow... then it's time to make the jumpsuit a staple piece of your style!
The all-in-one often divides opinion. For some it has been seen as an easy throw-on piece hiding a multitude of sins whilst creating an enviably svelte physique. For others it's been a pesky nuisance when it comes to lavatory moments. But it's ever so chic and simple ease is undeniable and once paired with a cropped leather jacket, platform sandals and a wide-brimmed fedora hat, the cynics are definitely converted. So let's unite in our love for this all-in-one gem of piece!
With 400 unique jumpsuits in our Brighton store and loads more one off onesies to be found in our London stores too, it shouldn't be hard to find the one that's right for you!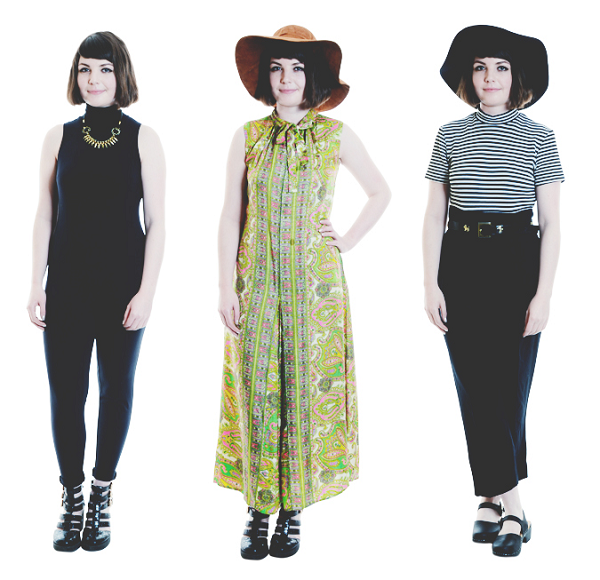 Here are some Top Tips from us on how to get the most out of this iconic fashion statement.
1) If you're looking for a more dressed up look, go for a block coloured jumpsuit that has a closer fit and smart tailoring. Perhaps add a statement necklace or killer heels, but keep it simple and let the jumpsuit speak for itself!
2) If you want a more bohemian daytime look then be brave and go for a jumpsuit with bold colours and patterns. For an uber Seventies feel choose one with a wider leg and pair it with a wide brimmed floppy hat for added effect.
3) If you're not so sure about wearing the same colour all over, then perhaps the illusionist jumpsuit is more for you. This is one that looks as though it's a top and trouser combo, but has the seamless design and fit of a jumpsuit for the best overall effect. Think stripes or pattern print on the top half and block colour for the legs.
4) If it's the Eighties you're more in tune with then go for a jumpsuit with some shoulder pads and nip in your waist with a studded leather belt. Add some chunky boots and a denim or leather jacket and you will give Madonna circa '85 a run for her money!
Check out our lovely gal, Charlotte Goodayle who took our #weekinvintage challenge and gave us masterclass in making jumpsuits accessible in the process.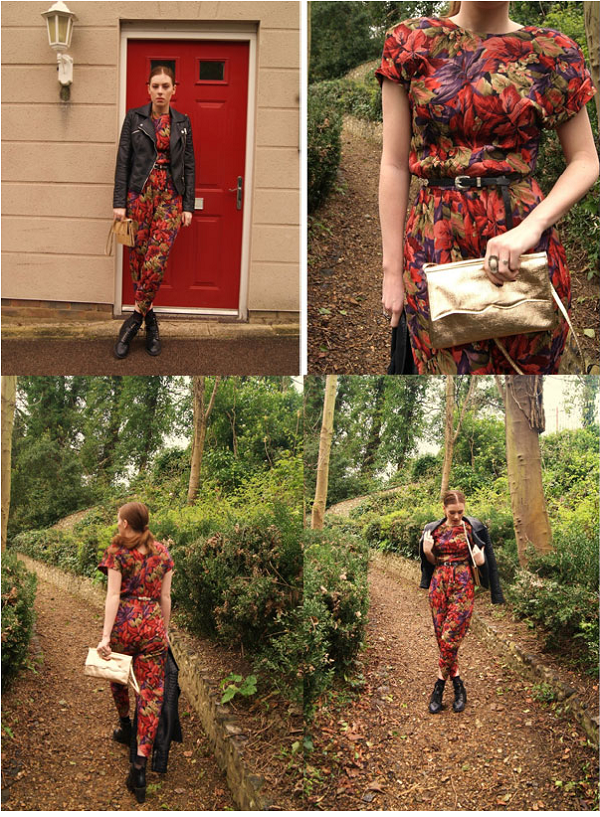 All this and you don't even need to worry about the white pins!
Come along to our #JUMPSUITWEEKEND and spread love for this marvelous creation! 
Where? Beyond Retro, 42 Vine Street, Brighton
When? Thursday 17th- Saturday 19th April
Why? Because with over 400 heading their way as we type, there's bound to be one for you! 
BE THERE OR BE SQUARE!