Light wash, oversized, double denim, even triple denim... The 90s thew denim into the forefront of our wardrobe with our favourite stars and fashion icons owning the look. This got us remembering some of our favourite 90s looks and inspired us to take a look at some of the countless, unique denim items we have at Beyond Retro, so we've narrowed it down a few of our favourite denim looks of the 1990s.
Double Denim
The story of four Edinburgh heroin addicts remains a classic and has had us feeling nostalgic of one of the greatest 90s trends of all time, Double Denim. Back in 96, before the high street clocked back onto drainpipe jeans and washed out denim jackets, Ewan Mcgregor's character Mark, made heroin chic a thing.
The 'Mom' Jean
The mom jeans in the light wash denim was a classic laid back look worn best by supermodels such as Kate Moss. The original Levi 501 still remains a wardrobe staple!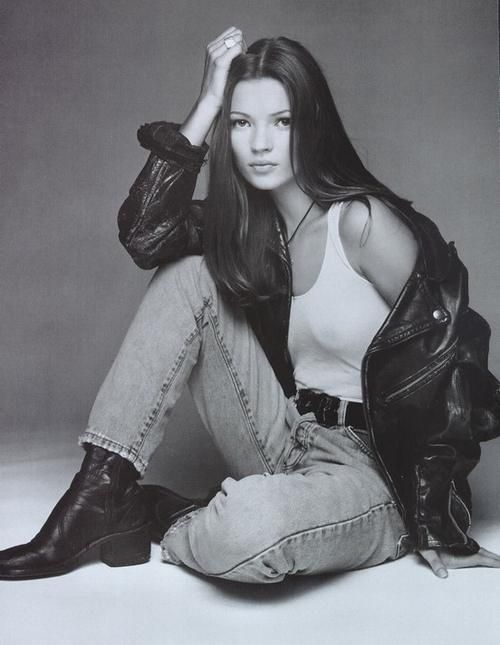 Oversize Denim Jackets
Denim jackets were everywhere in the 90s, worn oversized and usually teamed with even more denim, they add a fresh sense of youthfulness to a look. A look that reminds us of our favourite 90s sweethearts who wore them oh so well. From Leonardo Dicaprio in Basketball Diaries to a fresh-faced Drew Barrymore and Winona Ryder, they knew how to rock the denim jacket.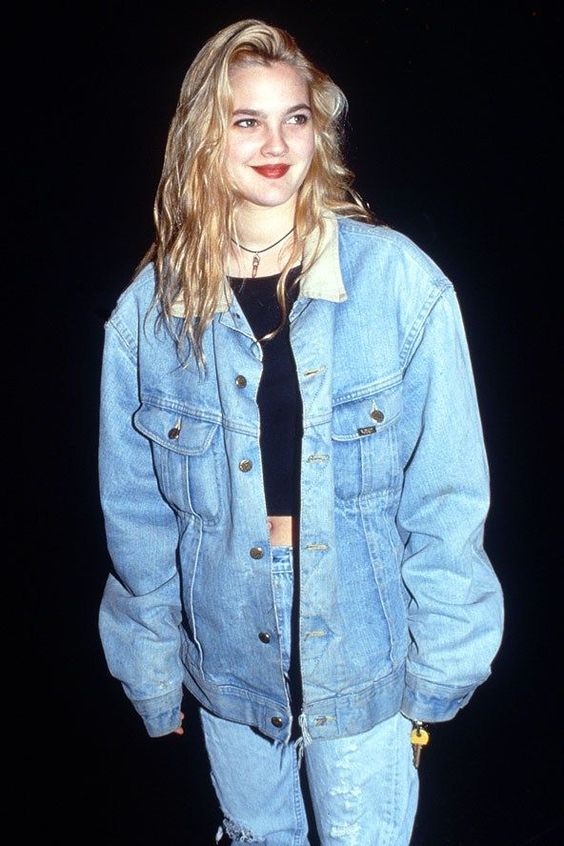 Denim Dungarees
Another way 90s denim made a statement was with the full dungaree, probably rocked best by Rachel Green from friends and the coolest of girl bands, TLC, dungarees are a 90s denim staple which is hard to forget and will most certainly not be forgotten by us anytime soon.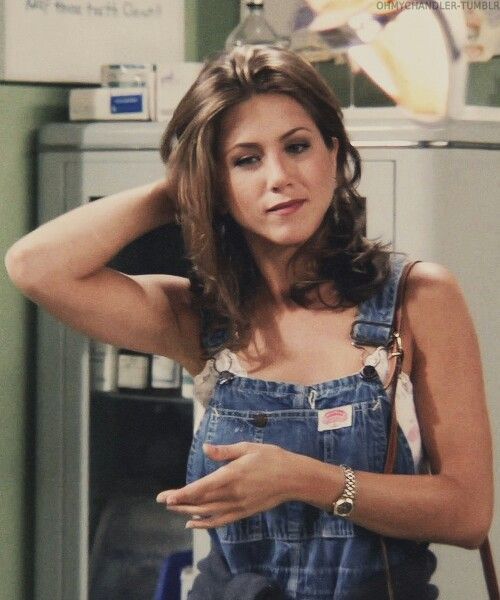 Reminiscing on 90s denim has got us remembering its timeless stylistic quality. Whether its worn with polo shirts and bomber jackets like our favourite Edinburgh boys in Trainspotting or doubled up like the superstars of that day and age, it works and it can work now too.
There's so much denim out there to be re-owned, reworked and mixed up to fit your own unique style and with all this 90s nostalgia in the air now may be the perfect time to test it out and try some DIY on your new-to-you denim pieces. 
Delve deeper into denim, and check out our full edit on the history of denim!

Words: Bethany Powers