Congratulations to Denise Cutts, the winner of our W.E. styling competition. We asked you to put together the perfect 1930s party outfit using items from beyondretro.com for your chance to win tickets to an exclusive screening of Madonna's new movie W.E. with cocktails and makeovers tomorrow evening and Denise was our favourite with this dazzling ensemble. Here's her outfit and why she chose it: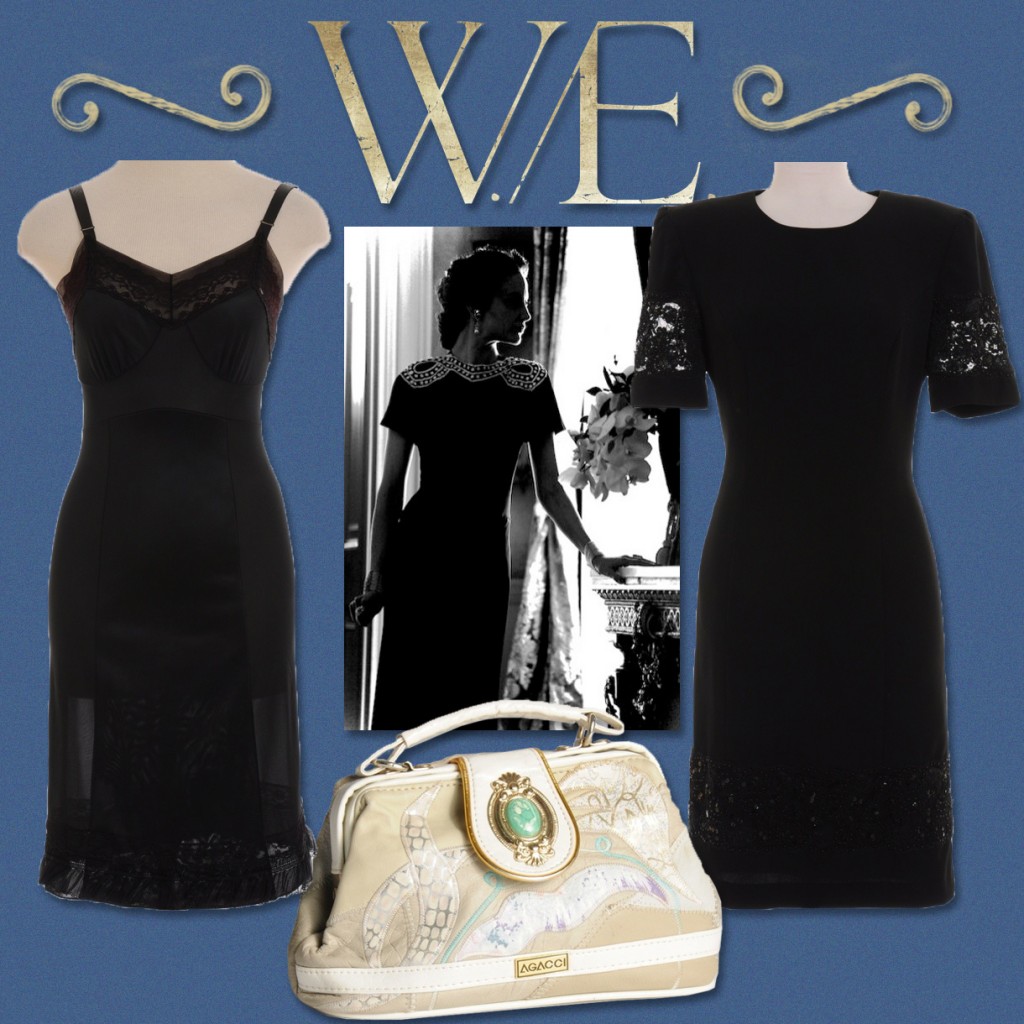 "With so many items to choose from this competition has been a challenge but also very rewarding . I tried to pick items that reflected the character of Andrea Riseborough dressed as Wallis Simpson. As I trolled through pages and pages of dresses, the one that I eventually chose is based on the black and white photo enclosed in the email attachment. I liked the simple yet demure elegance of the short sleeved dress. The delicate beading adds a certain

finesse, that only a pure consciousness of thought and love could execute such a quality

refinement. I was looking to achieve a royal seal of approval  and give justice to the embodiment fashioning the theme of the process.
Next was the accessories. Everyone knows how important a lady's handbag is and this one is no exception. Anything but dull, this cute hand held purse screams richness and desire. You almost want to eat it. The contrasting panels and decorative trim alludes class and poise. I fell in love with it immediately. I think it reveals a certain potency, binding together a power of force and a maturity packed neatly inside, oozing intensity and glamour.
Last but not least is the underwear, a sexy vintage slip that adds a fragile sensitivity I imagined she would have underneath such a powerful foundation of strength holding everything together."
Thanks to everyone who took part and congrats again to Denise. For more competitions and generally fun stuff, become a fan of Beyond Retro on Facebook.