September 6th 2012
will be Beyond Retro's second year participating in Vogue's huge annual event;
Fashion Night Out
. And this night promises to be big…
Head over to Beyond Retro Soho to see the vintage clothing brand's West End branch go East and transform into a Harajuku dream-world
! Hyper-Hyper meets the Orient, "Kawaii" meets Karaoke. Beyond Retro will be celebrating the launch of London Fashion Week in the most bizarre and wonderful of fashions.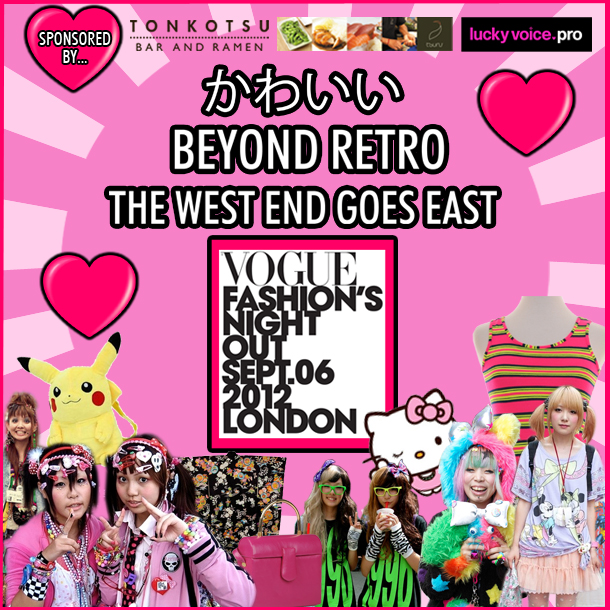 Inspired by young dwellers of Harajuku, Tokyo, find your inner Madame Butterfly with our exclusive
Harajuku Girl collection
. Featuring an abundance of cartoon-print motifs, cuddly toy backpacks and much. much more in every single shade, colour and texture of this Hyper-Hyper rainbow. Don't hide behind your Geisha fan; find your empowering Dragon Diva amongst the jam-packed rails of this fun and crazy range. Inspired by the great catwalk shows of Jeremy Scott, Ashish and Fam Irvoll, our Japanese inspired Rainbow Grunge collection will launch with a bang at Beyond Retro's spectacular Fashion Night Out event.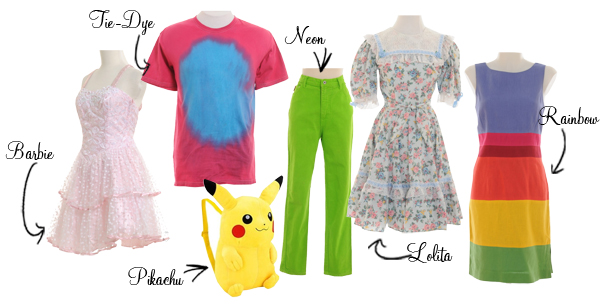 If your style is more Kimono than "Kawaii", then
Beyond Retro's Archive
range will surely set pulses racing. For the first time ever,
Beyond Retro's Archive will bring a hand-picked selection of beautiful and historical garments to the public on this special night
. Usually confined to the eyes of the industry's most prestigious designers and fashion buyers, prepare to be wowed by exclusive items such as our range of authentic silk kimonos now available to the public. These rare Kimonos demonstrate beautifully executed textile techniques, with intricately hand-woven ikat fabric, appliqué, hand painting and silk screen printing. Each kimono has a unique story to tell and was created with a different function from flamboyant day wear to ceremonial dress. Vintage hunters and textile enthusiasts will fawn over these traditional Japanese garments as well as other hand-picked items from our treasure chest of
never-before-seen vintage clothing
.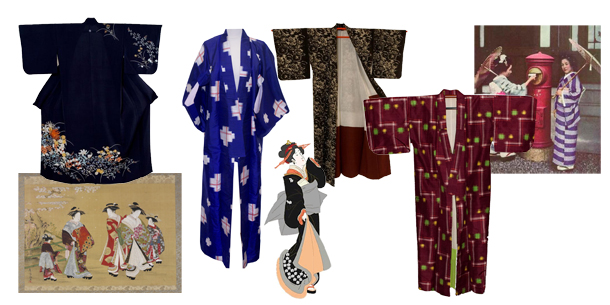 But it's not all about the clothes – even if they are fabulous. Let your little voice sing in our
karaoke corner provided by Lucky Voice!
Aspiring rock stars rejoice as you can sing your heart out and even
win a Lucky Voice Party Box!
It comes with everything you need to turn any computer into the ultimate home karaoke machine, with access to over 8,000 karaoke songs
to enjoy at home.
Complimentary drinks
will be available as well as Japan's most delicious culinary export,
Sushi!
Enjoy a complimentary bottle of Asahi and a box of delicious sushi from our friends at
Tsuri & Tonkotsu
restaurants! What's best is
if you visit these restaurants throughout September and quote "Beyond Retro" you'll receive a free sake with your meal!
So come and enjoy this unique event from
6pm till 9pm
and hey presto; Origato, Mister Beyond Retro!