After you paid the southern part of Stockholm a visit following our guide to the hotspots in
Södermalm
, you better continue your tour around this fair city. Just a hop, skip and jump away you'll find our next Beyond Retro store located in the edgiest corner of town, where you'll find artists and DJs nattering over a kaffe (coffee to us Brit-speaking folk) - you have now reached Sofo!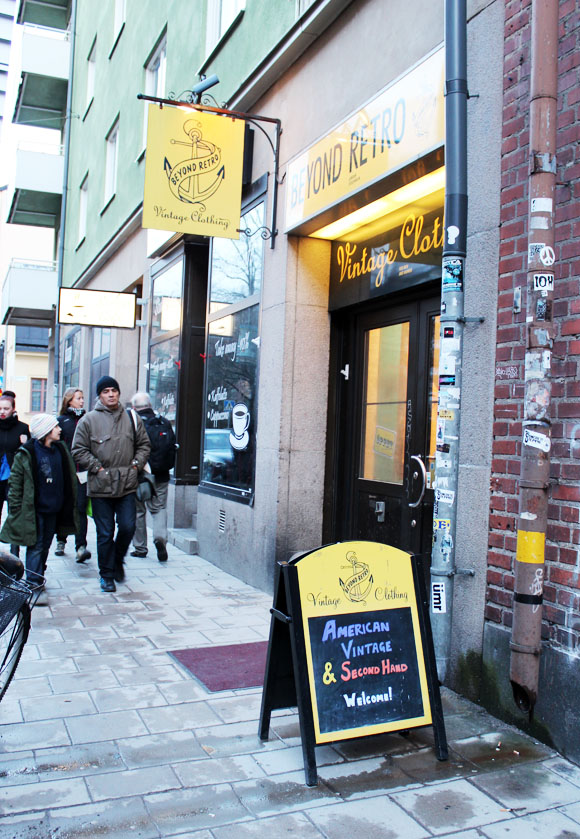 w
At Åsögatan 144, in the heart of Sofo, you'll find Sweden's first Beyond Retro store. Located underground in an old bike shop, this store perfectly embodies the spirit of Sofo. This is an area that breathes creativity and you'll find a whole bunch of brilliant spots to explore. This is an area celebrated for it's uniqueness and it's sense of community, you may even find yourself lucky enough to visit on one of their famous Sofo evenings where stores that stay open late. There's tonnes of treats to take advantage of, such as exclusive promotions, complimentary drinks or even a catwalk show down the street. For a complete guide of this night and the general area, you can visit
Sofo Stockholm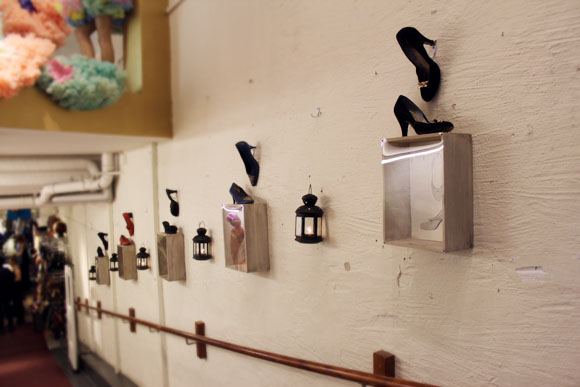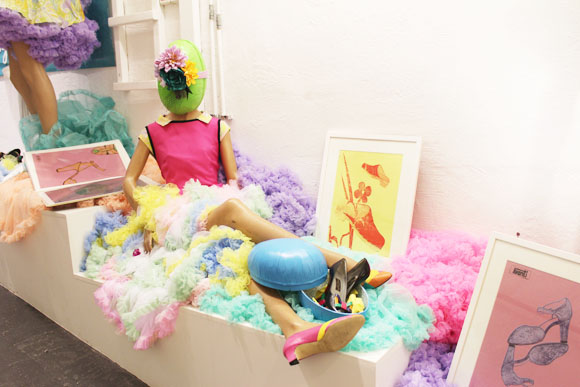 If you're coming to Stockholm this Easter you should visit Beyond Retro Sofo and have a look at our new exhibition.
Ingrid Arnell
made great prints and paintings of vintage shoes, and they're all for sale!
Eat & Drink
As well as the coolest shops, you can find
so
many great restaurants in this district. So take a look at our Stockholm team's best tips...
Urban Deli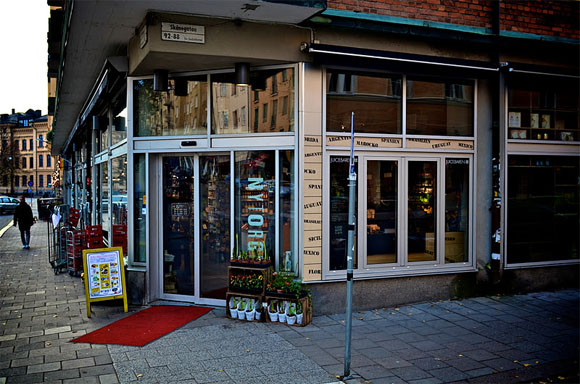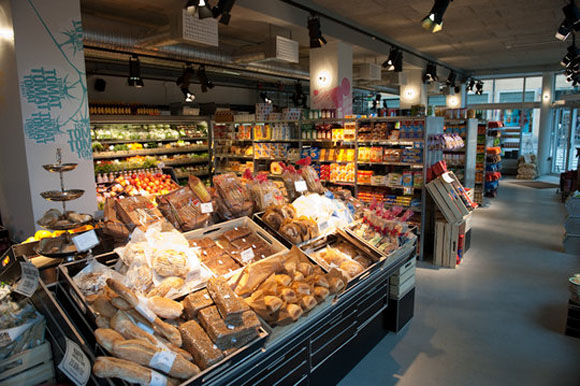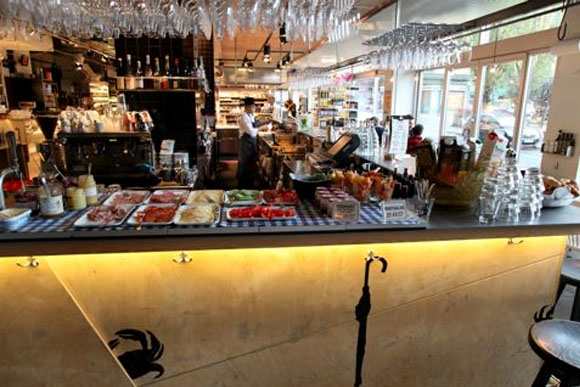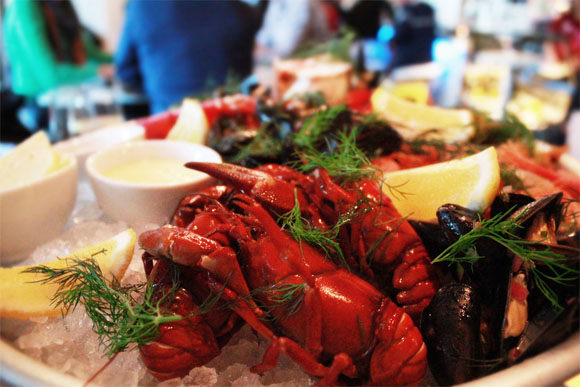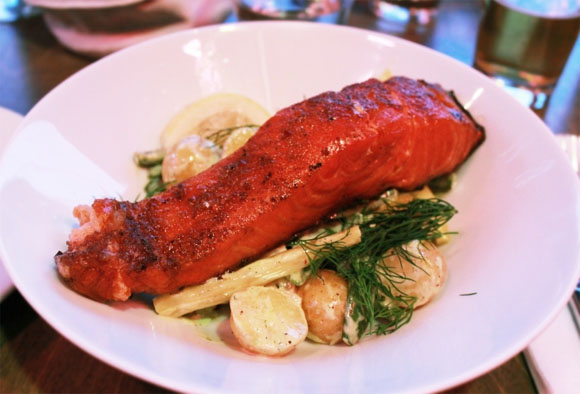 Our number one restaurant is Urban Deli. It's a one of those great rare hybrids of a bar, restaurant and shop. Spoil yourself and be all opulent by popping in for a glass of cava (the Swede's love it!), dig in to some mouth-watering seafood and take a little gander around the shop. It's great for every occasion; having dinner with mum (her treat, though), on a date (as previously stated, they're treat) or if you're having dinner with friends (maybe be less tight this time round). Great food, drinks and reasonable prices! But be warned, this is a no-reservations restaurant so be there on time to bag a table.
Urban Deli
Nytorget 4
Transportation:
take the subway to Medborgarplatsen
Tvärsöver
http://www.youtube.com/watch?v=IzJmBU3vz5Q&feature=player_embedded#!
Tvärsöver is a small and cozy tapas restaurant just next to the main street Götgatan. Order 3-4 mini courses and get stuck in to some scrumptious patatas brava or calamari. When you enter Tvärsöver you'll receive the lovliest of welcomes, with attentive staff who ensure the wine is flowing. You could easily spend an entire evening at this place. To get a sense of it's awesomeness, check out the video and get booking.
Tvärsöver
Bondegatan 1C
Transportation:
subway to Medborgarplatsen
Bröderna Olssons Garlic & Shots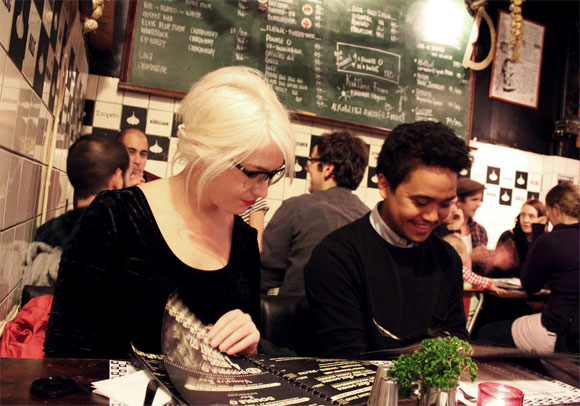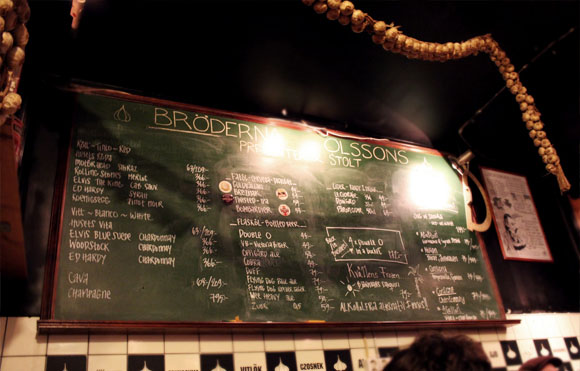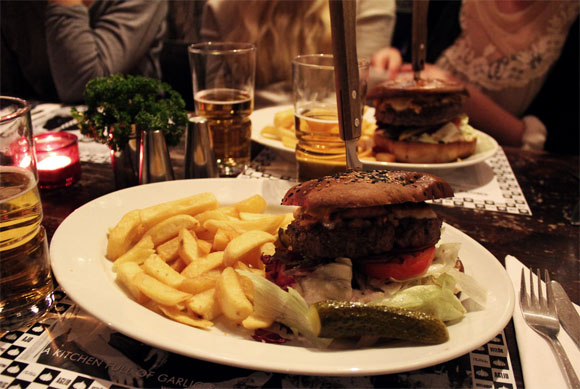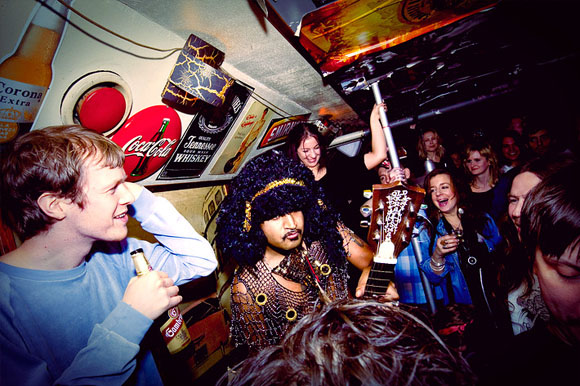 If you're a fan of garlic (and let's face it - who isn't), this is a must for you. With a cult-classic spot already in London's Soho, the original Garlic & Shot's originated in Stockholm. Everything on the menu - and we mean EVERYTHING - has garlic included. A beer, a shot, a burger? Garlic, garlic, garlic. There's even garlic in the ceiling! Of course you could however order a great burger without that extra touch, it's well worth a visit anyway. The interior is superbly retro with old coca cola signs and all kinds of strange paraphernalia to enjoy. Tip: with garlic being the main ingredient, this is not an advisable "First Date" destination.
Bröderna Olssons Garlic & Shots
Folkungagatan 84
Transportation:
subway to Medborgarplatsen
Shop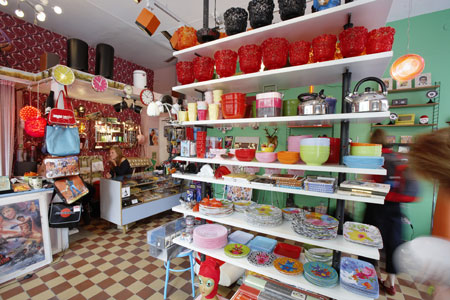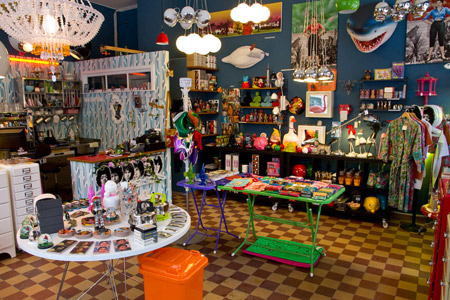 If you're in a shopping mood and a lover of all things kitsch, well sister, you're in the right area. In Sofo you can find two fabulously kitsch stores: Coctail Deluxe and Coctail.nu. Here you'll find everything you didn't think know you ever needed - in all colours of the rainbow!
Coctail Deluxe
Bondegatan 34 Skånegatan 71
Transportation:
subway to Medborgarplatsen
See - Vitabergsparken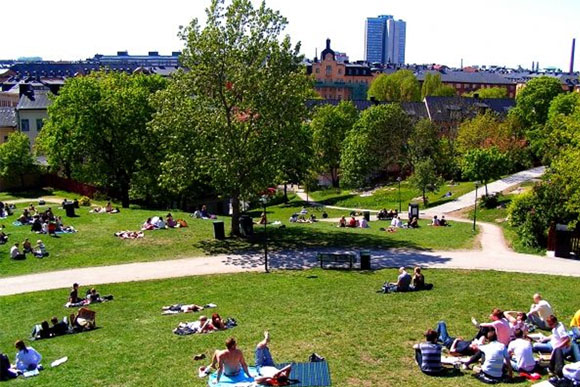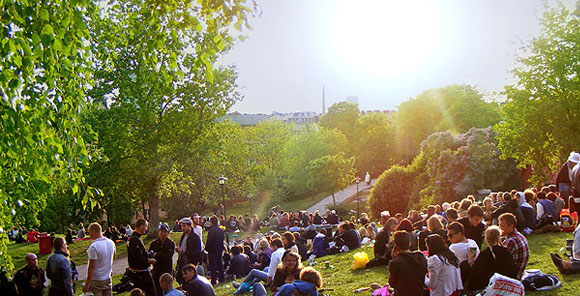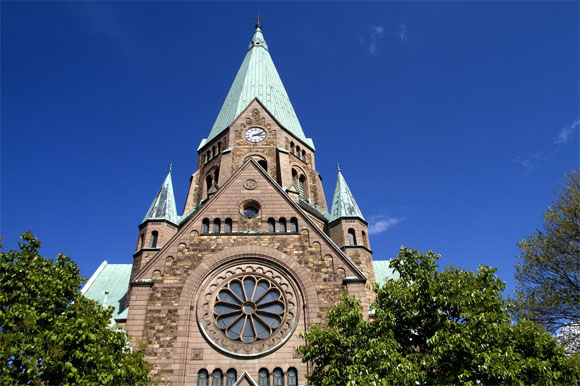 If it's warm outside make the most of it by grabbing a cup of coffee and taking a walk to Vitabergsparken. A beautiful park located just by the Sofia church, it's usually full of people hanging out in the sunshine. In the summer they also have outdoor theatre open to anyone, which is an absolute must. Vitabergsparken, just next to Nytorger
Transportation:
subway to Medborgarplatsen and then a short walk through Sofo
Late Night - Pet Sound Bar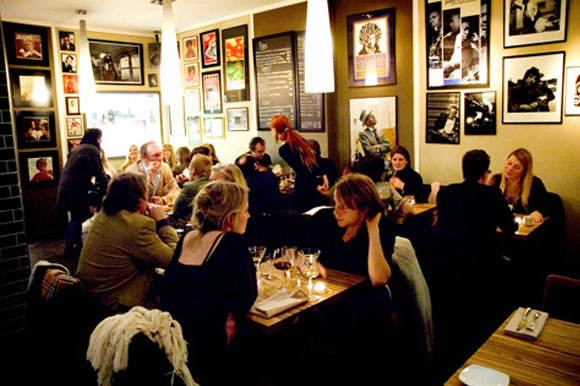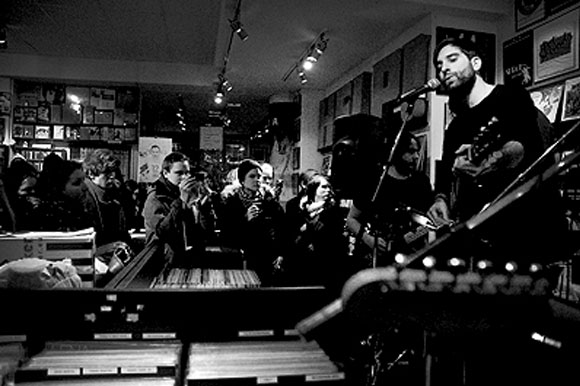 Pet Sounds Bar is for all you music buffs, where you'll find kindred spirits almost straight away. Have a rifle through their collection downstairs for a plethora of tunes, but mostly indie, rock and pop. Upstairs is their great restaurant and a bar, with great DJ's and even greater drinks. Pet Sounds bar is a popular place both for the first drink and the last drink of the night, as this shop is perhaps the only one we've ever heard of that closes at 1am!
Pet Sounds Bar
Skånegatan 80
Transportation:
subway to Medborgarplatsen