For those of you travelling abroad over Easter, be sure to make Stockholm a top destination. Not only is it home to three magnificent Beyond Retro stores, this city is also a ginormous hub of creativity and culture that regularly tops the leader board as the world's coolest cities. If you're planning on a visit, be sure to read Beyond Retro's list of favourite destinations. Our team in Stockholm have personally selected some of the best kept secrets in Stockholm which are all absolutely essential destinations if you want to get a real taste of this fine city…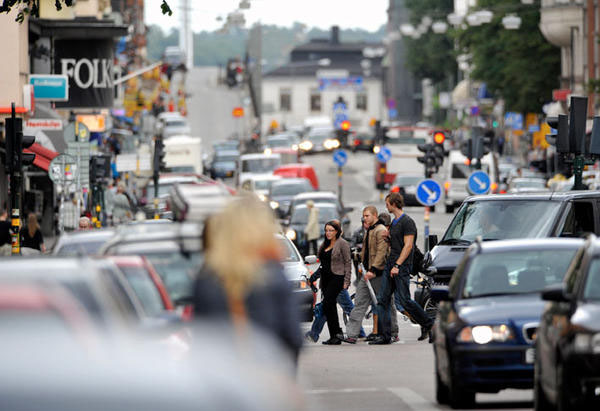 Hornsgatan, Stockholm
Stockholm Södermalm
Beyond Retro have two stores in the southern parts of Stockholm, in two different areas. Our first visit will be to the up-and-coming area of Zinkensdamm/Maria. This is a flourishing area in Stockholm with cute cafés, uber stylish folk and some of the best bars and restaurants Stockholm has to offer. With so much going on, we've hand-picked our top spots for you that really deserve a visit.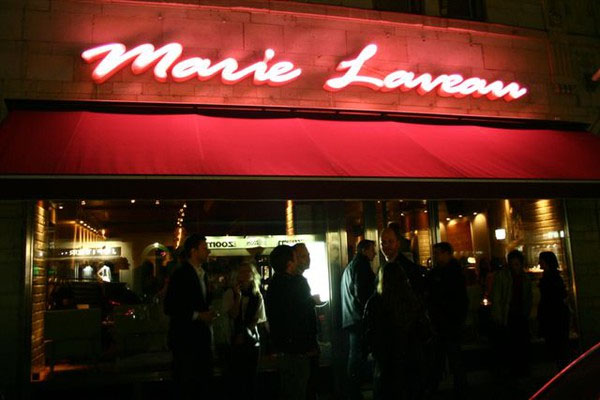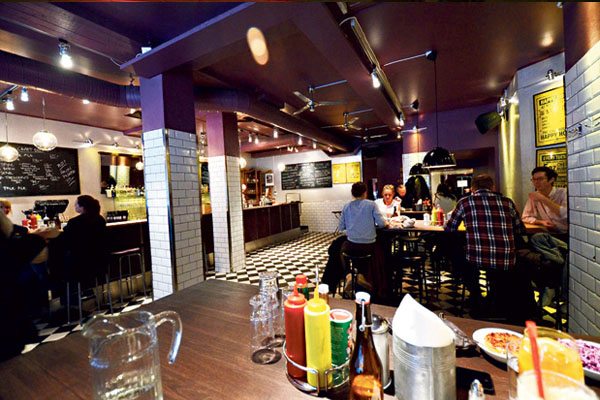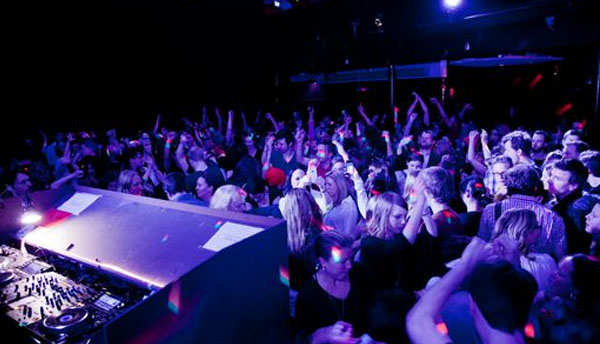 Eat & drink: Marie Laveau
Marie Laveau Restaurant is an American restaurant with tasty dishes originating from Louisiana and New Orleans.  The joint prides itself on having delicious food that's "generous, tasty and well prepared". Marie Laveau serves brunch every Sunday between 12-4.30 which has been highly recommended as "amazing" by our guys over there! This is an absolute must if you're in town. Marie Laveau is also a great place for drinks and dancing as the basement turns in to the daddy of all of nightclubs after 10 pm. If you're more of a bar person you should stay on the first floor where you can find the best bartenders in Stockholm and enjoy watching them throw together a mean cocktail.
Marie Laveau
Hornsgatan 66 Transport: subway to Mariatorget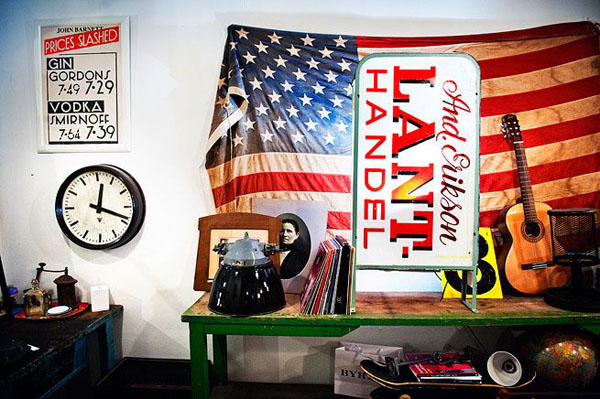 Photo: Karin Grip
Shop: Dusty Deco
Dusty Deco is a vintage-style concept shop interestingly located in a former garage. If you love raw industrial style then you'll love it here. You'll find furniture, ornaments and all types of gadgets, so be prepared to leave some space in your suitcase as you won't be leaving here empty-handed. Best of all, most of the product is vintage so you can take home something truly unique. The owners of the shop are constantly on the lookout for new treasures from all over the world, like great woodwork typical of Sweden and crazy trinkets from the U.S, with their vast range being changed on a weekly basis.
Dusty Deco
Kocksgatan 23 Transport: subway to Mariatorget
Second hand and Vintage shops
The area around Zinken/Maria is also houses a great selection of second hand- and vintage shops. Of course there's Beyond Retro, but you should also take a trip down to Brännkyrkagatan 82 next to the Zinkensdamm subway, where you'll find Herr Judits, Myrorna, and Stockholms stadsmission. Herr Judits
has an amazing
selection of vintage clothing that they buy on consignment, focusing on excellent quality and much-loved brands. Whilst Myrorna and Stockholm Stadsmission are the most popular charity shops in town, where you'll find some great pieces once you've had a good rifle through.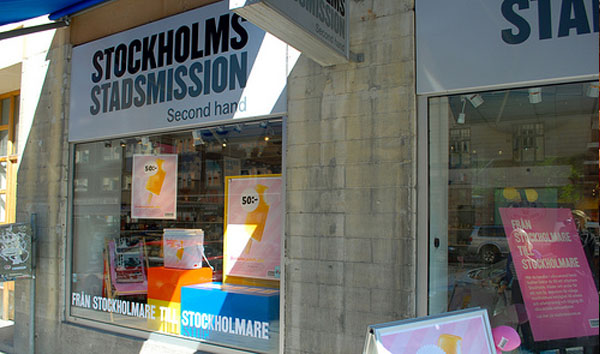 Stockholms Stadsmission
Hornsgatan 58 Transport: subway to Zinkensdamm or Mariatorget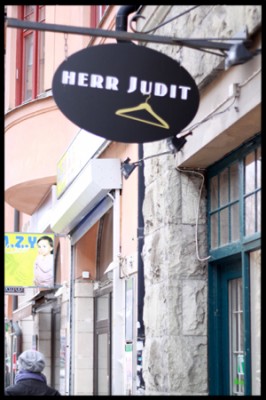 Herr Judits
Hornsgatan 65 Transport: Subway to Zinkensdamm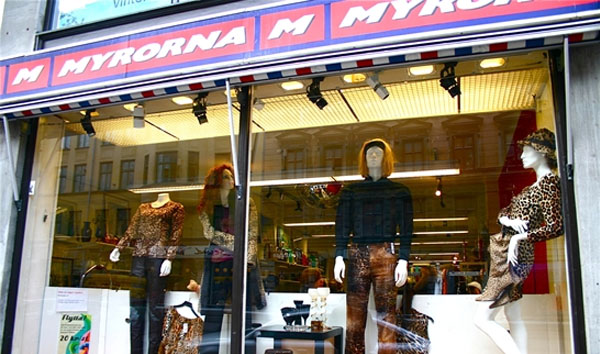 Myrorna
Hornsgatan 96 Transport: Subway to Mariatorget
Late Night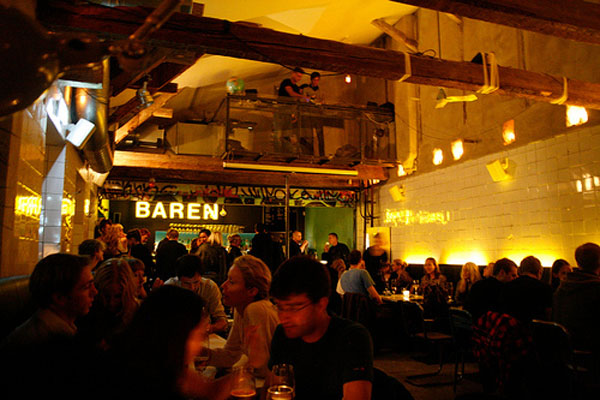 When visiting bars in the Zinken/Maria area you'll be spoilt for choice with a load of great alternatives. On the main street Hornsgatan you'll find both Marie Laveau (as mentioned above) and Folkbaren. Folkbaren is a good place for food and drink, but they also have a small
opera house
which is well worth a visit. Another great stop for is Morfar Ginko which you'll find just by the Mariatorget subway.  This place has some of the coolest interiors that we've ever seen and has an impressive menu of both food and drink. This is a good place to go dancing too to throw some shapes and mingle with Sweden's beautiful folk. Be warned, people here are so damn good-looking it can be hard not to stare!
Marie Laveau
Hornsgatan 66
Folkbaren
Hornsgatan 72
Morfar Ginko
Swedenborgsgatan 13 Transport: subway to Mariatorget This was guide number one in this easter special. Stay tuned for the other part of Södermalm and the best places to be in the most central part of Stockholm!