Unless you've been hiding under a rock this summer, you'll be familiar with Dawn O'Porter and the new hit show This Old Thing. Suffice to say, the world of vintage has come alive once more but it doesn't stop there. Here at Beyond Retro we are showing our support for This Old Thing and Oxfam with a #VintageFriday.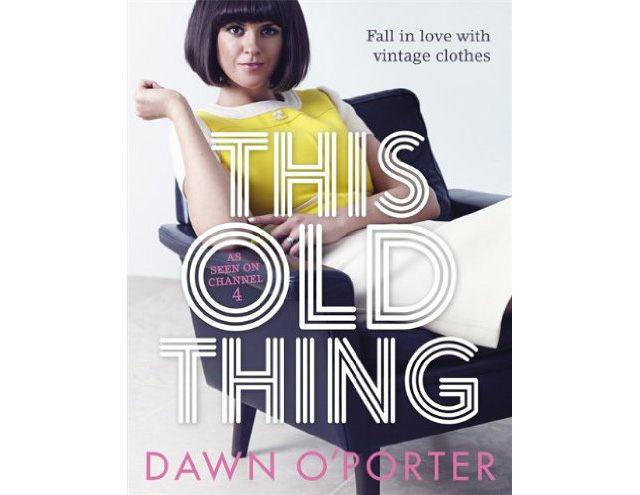 What is #VintageFriday we hear you ask?
We relish any occasion where we can don our best clobber and strut down the street like the savvy second-hand shoppers that we are, swishing our 50s skirts and stomping our 60s boots as we go. So join us in wearing and sharing your favourite vintage finds - all the while raising money for Oxfam.
Whether it's in the office or just with a group of friends; wear your vintage gems with pride on August 1st and then text Vintage to 70066 to donate £3 to Oxfam to help fight poverty around the world. Psst don't forget to share your wears online.
Make this Friday a #VintageFriday.
Feeling inspired by This Old Thing but need something to wear? Shop our Dawn O'Porter Edit HERE >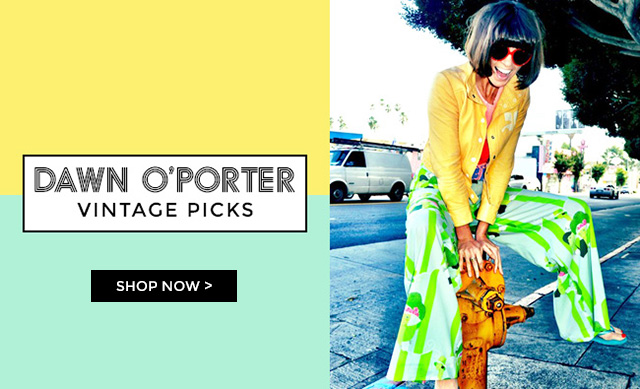 'This Old Thing' by Dawn O'Porter is available in book stores nationwide and on Amazon; an eBook is available exclusively from the iBookstore. Search iTunes for This Old Thing. ( If you haven't snapped up this bad boy already we suggest you make a beeline for your local stockist. )
Fancy winning a copy of 'This Old Thing' plus an exclusive styling session and photo-shoot at our Dalston store? We have teamed up with Hot Key Books and Glamour magazine, so for your chance to win click HERE >