Our love for the Olympics continues today as retro sportswear takes gold on the Vintage Spotlight podium. First up, this brilliant Adidas sweater, commemorating the 1956 Stockholm Olympics. "The 1956 Olympics were held in Melbourne, not Sweden!" we hear you say, and that's true, with the exception of the equestrian events, which had to be held in Stockholm owing to Australia's quarantine regulations, hence the horse design on the front of the sweater. There's also a Helsinki '52 print on the reverse, presumably to continue with the Nordic theme. Whatever the reason, these beauties sell for much, much more than the £30 we're offering it to you for...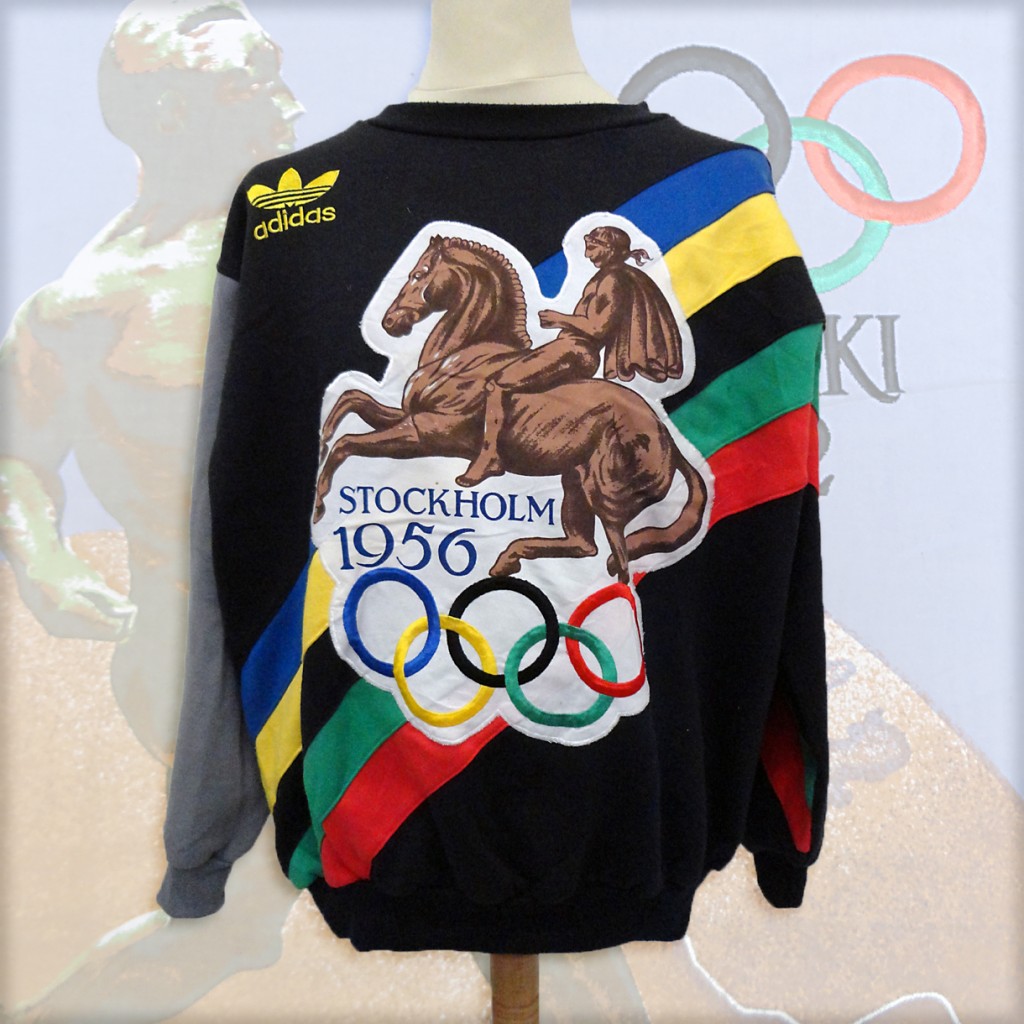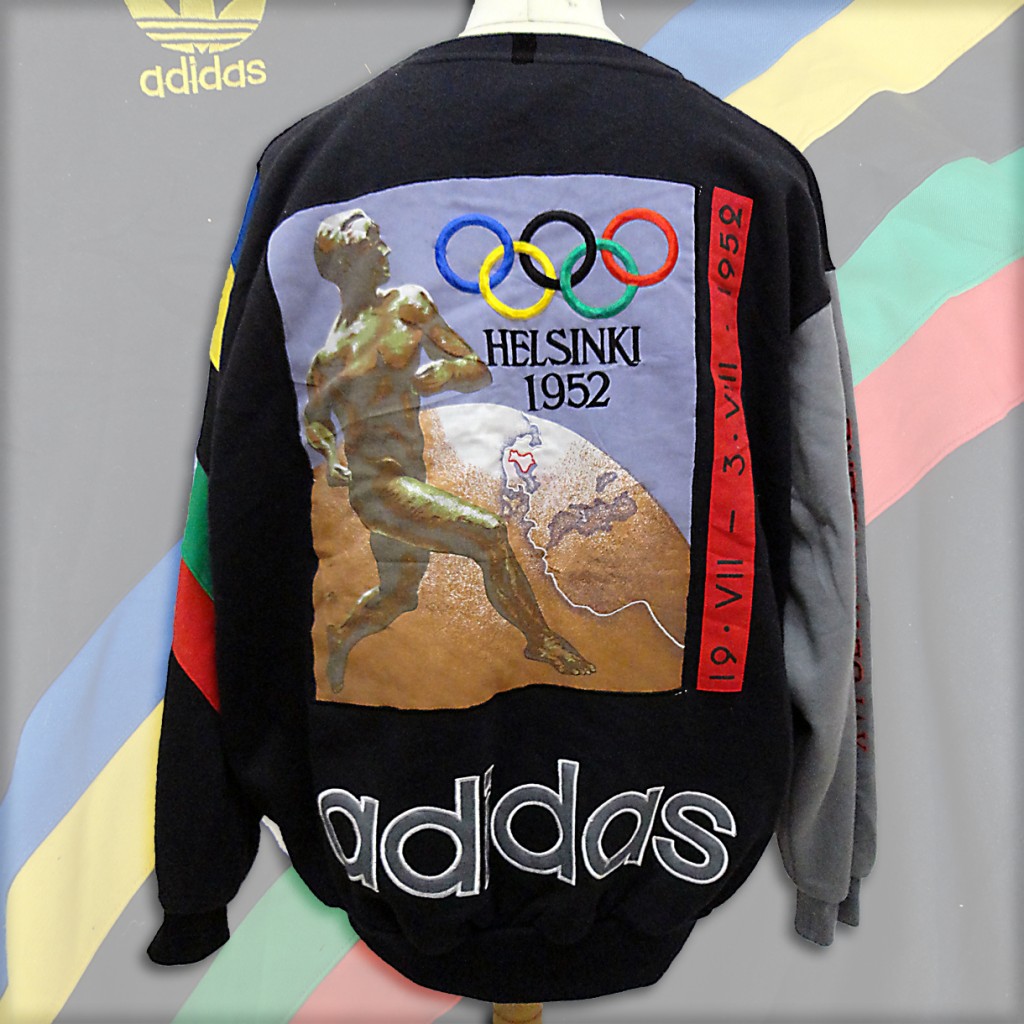 Helsinki '52 & Stockholm '56 Commemorative Sweater | £30 at Beyond Retro Soho
Next up, this 1996 souvenir t-shirt, which is particularly noteworthy because it was the Olympics' centennial year and, perhaps more importantly, the Atlanta '96 logo is easily the best in the history of the Games...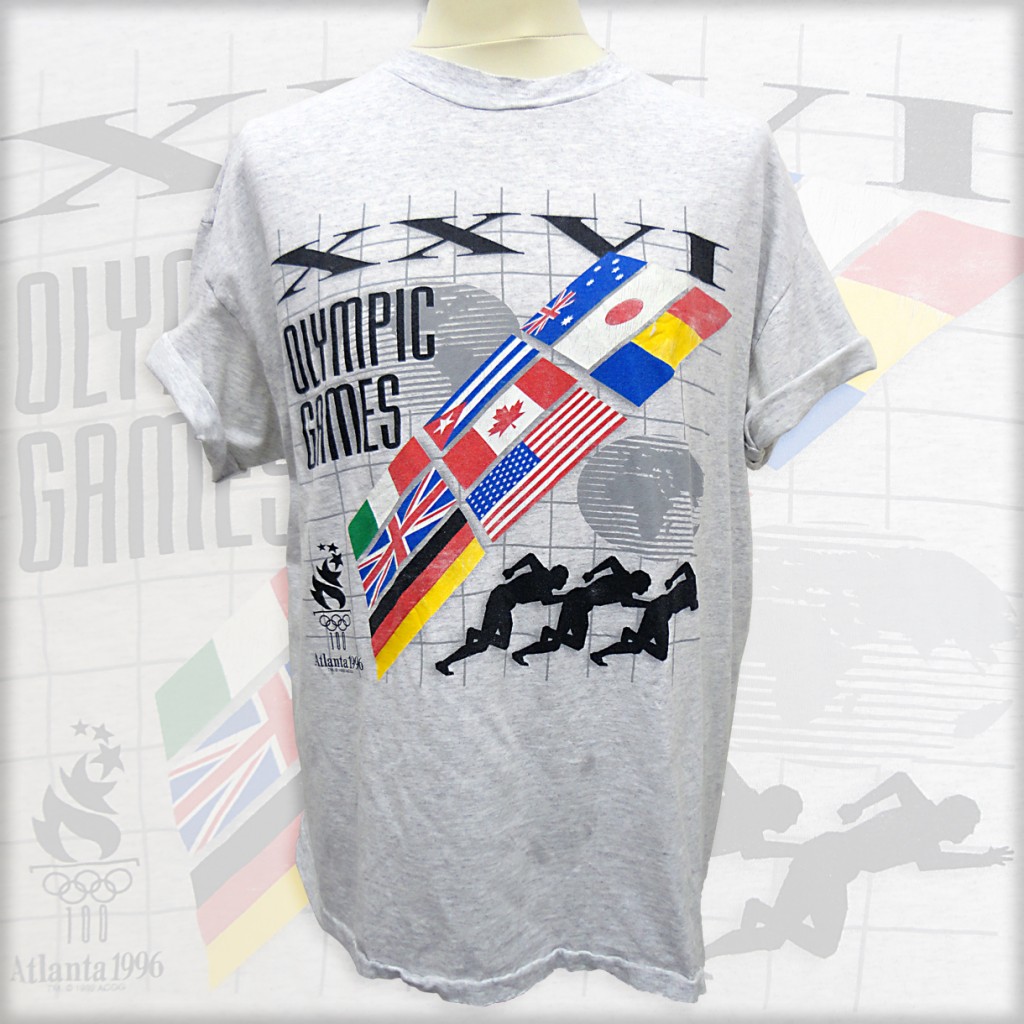 Atlanta 1996 T-Shirt | £15
And finally, this v-neck top offers a bit of political as well as sporting memorabilia, because it belongs to the official range of US team clothing produced by Levi's for the 1980 Moscow Olympics, which of course the States boycotted. Doubtless to say then that this number hasn't seen any gold-medal action, but it's a pretty little collectible all the same...
1980 Levi's US Olympic Team Top | £20
Don't forget that all of our stores will be stocking extra Olympic-themed product this summer, including online, where you can see our range of retro sportswear by clicking here.