We love a good band t-shirt at Beyond Retro, so it's like Christmas come early that we've just received a whole load of rare original tour tees and collectible pieces. Whether you're a Pink Floyd fanatic or an AC/DC addict, we've got something to satisfy your inner rocker. Come check 'em out in-store or online and in the meantime, feast your eyes on our three new faves...
The Kinks 1985 Tour T-Shirt | £35
The Kinks' "Word Of Mouth" album pretty much sank without a trace upon its release in 1984 and was followed by the disappointing Under The Skies tour the following year - a string of concerts that culminated in Ray Davies mooning the crowd in West Point, New York, which was admittedly rather small owing to the band over-optimistically booking large venues they'd failed to fill. On the plus side, it produced this terrific t-shirt, so every cloud...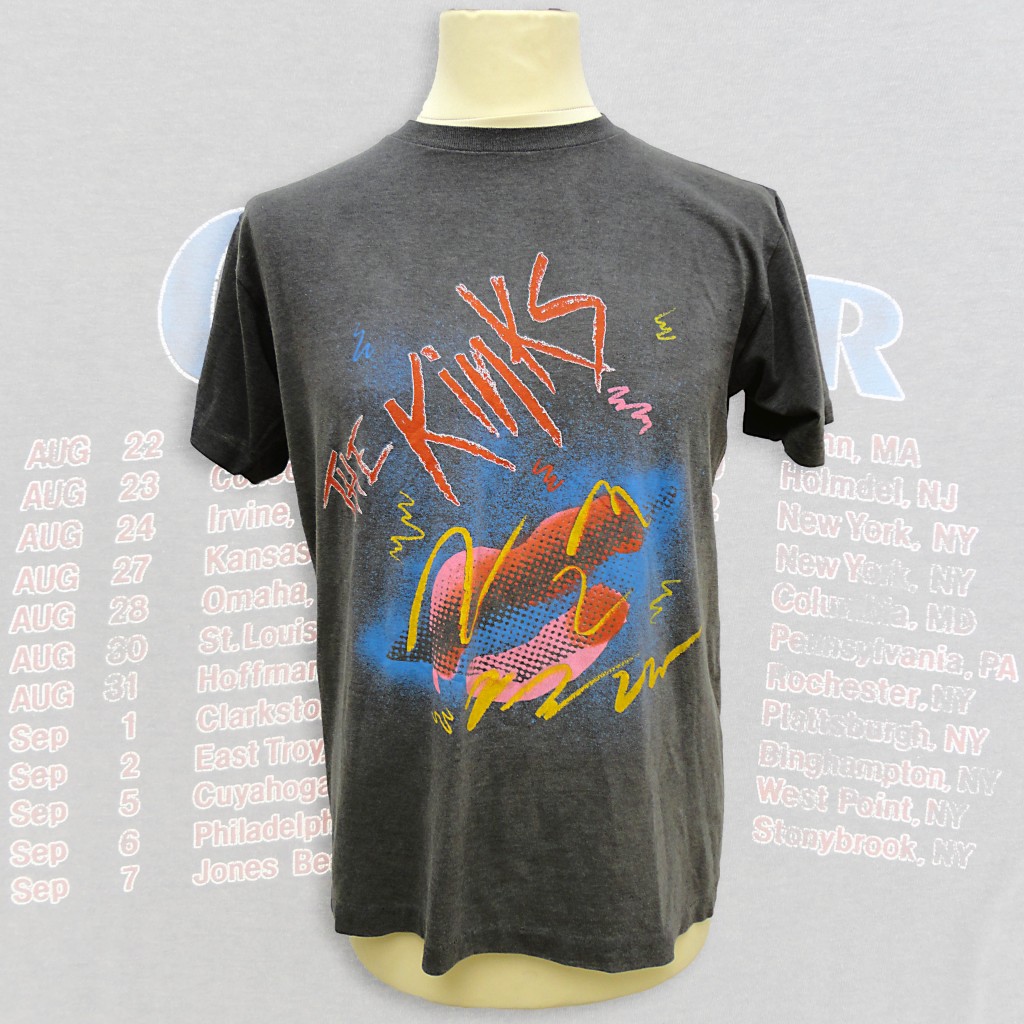 1980s Iggy Pop T-Shirt | £45
This t-shirt not only features the brilliant artwork for Iggy Pop's 1988 album "Instinct", but also serves as an important reminder that James Osterberg was actually a rock & roll icon before he became a leathery insurance salesman.
The Beatles 1980s T-Shirt | £77 (Available Online)
And saving the best till last, this '80s Beatles t-shirt depicts the best band of all time in all their moustachioed Sgt. Pepper-era glory, with a design that's way cooler than any of the cheap, modern prints you'd care to find.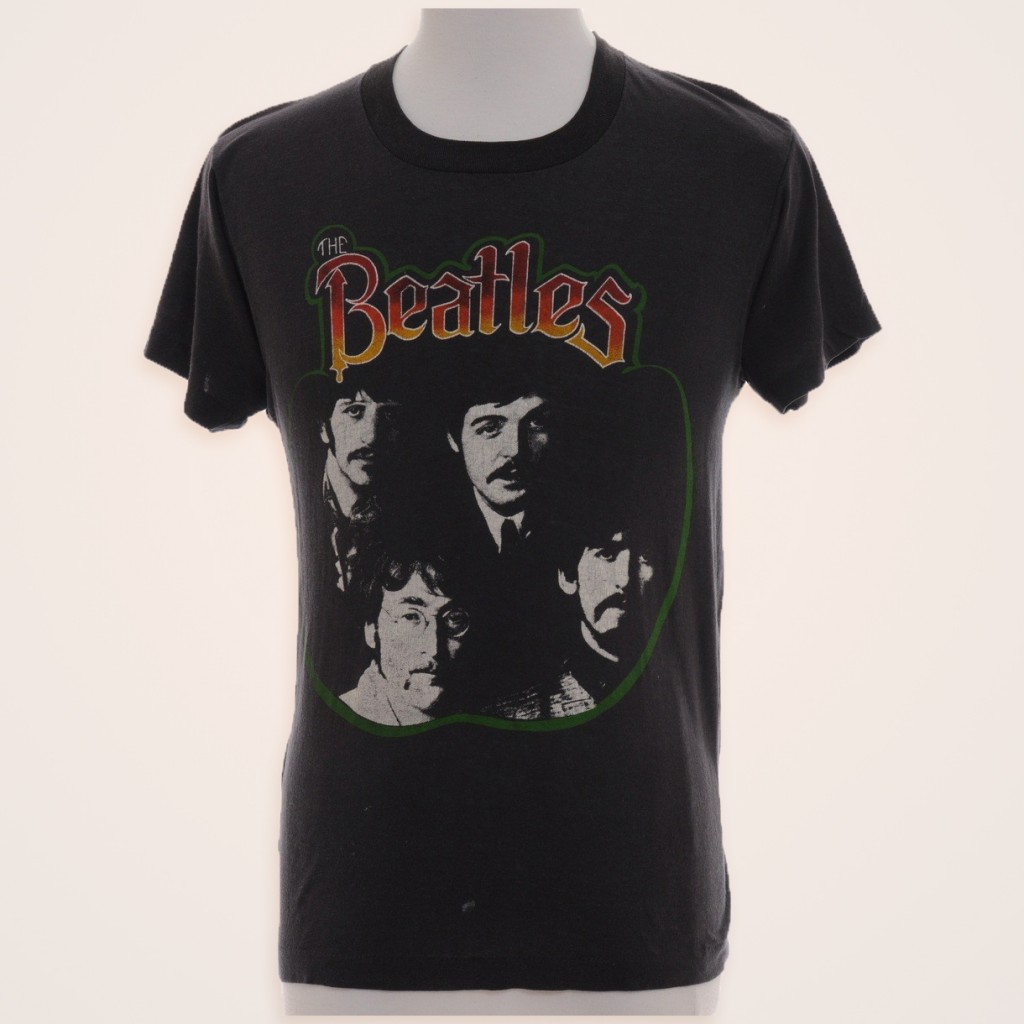 The Beatles 1980s T-Shirt | £77 | Available Online