These Levis 501's come in a colour that's either beyond any sane person's palette or so Nickelodeon that a 6 year old me would have nerf gun massacred the population of Crinkly Bottom to get hold of them. Suffice it to say that if you're daring enough, this rare colourway will certainly cause a stir down the local night club! Available now at
Beyond Retro | Soho
.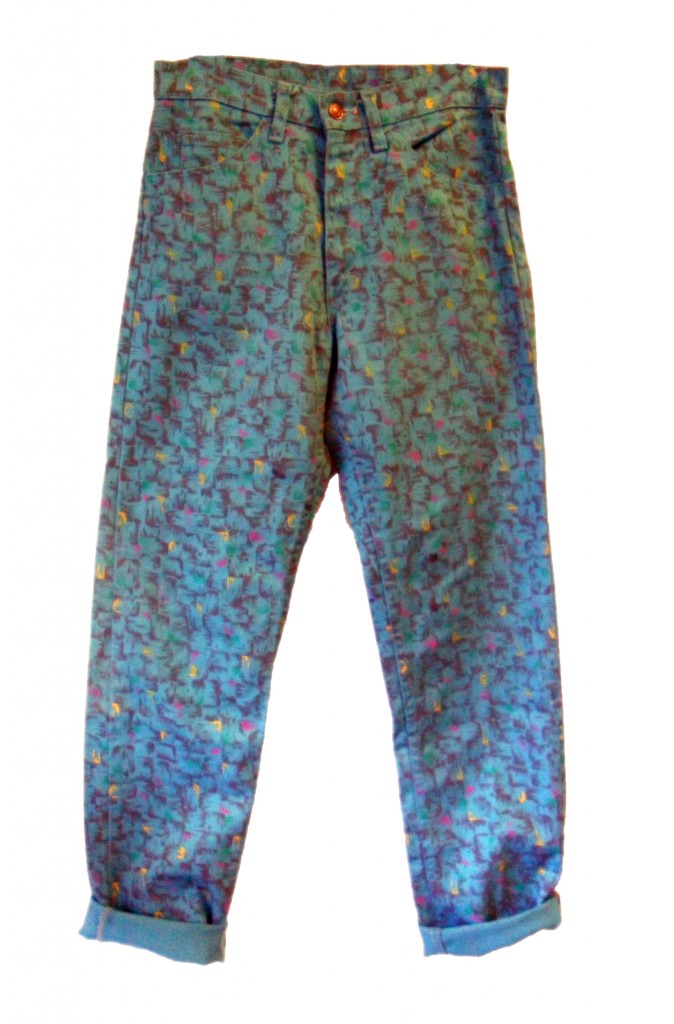 Levi's 501s | £22 | Available at our Soho store
____________________
A statement piece to wear to the seaside, this nautical print blouse really is one of a kind. The detail is sublime, and that bow! Deckchair meets victorian swimwear... This is THE blouse to be seen in at our
Beyond Days Weekender
down in Brighton this weekend; match it with a pencil skirt and a straw boating hat and you've got that 50's beach pin-up look down to a tee!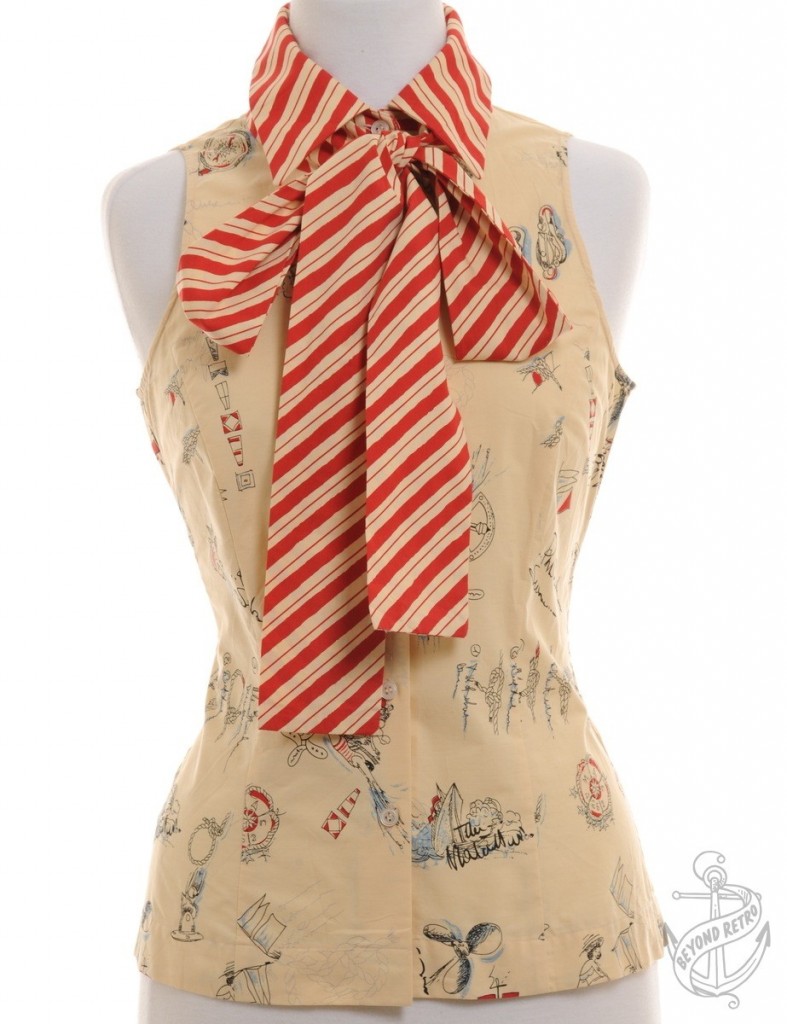 Fetching Casual Blouse | £25 | Available online