Score a strike with today's Vintage Spotlight, this brilliant women's bowling shirt from the 1950s. Authentic bowling shirts should mimic the classic Hawaiian shirt in construction and this one doesn't foul, featuring horizontal buttonholes, a straight hem and v-neck style cut. Made by Hilton - the biggest bowling brand of yesteryear - and embroidered for a lass called Lill, this is a perfectly-kept piece of fashion history from an era when just about everyone in America played the game.
1950s Bowling Blouse | £35 | Available at our Soho store
___________________
The owner of our online find was the captain of the Golden Acre Lanes team which competed in the  Canadian Youth Bowling Council league throughout the sixties. What he lacked in age though he clearly made up for in confidence, with patchwork boasting everything from beating his coach to perfect attendance. But with this combination of shape, colour and contrasting trim, what's not to shout about?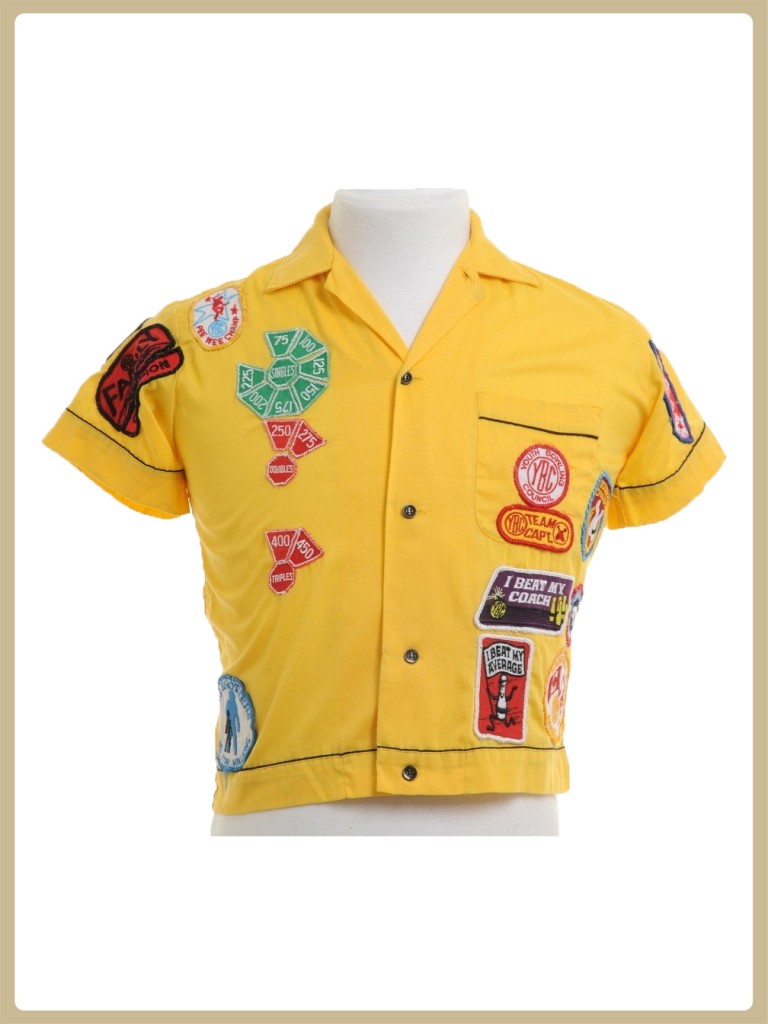 1960s Bowling Shirt | £45 | Available Online