Our vintage sense is tingling today for this 1977  Spider-Man t-shirt, which is without a doubt as amazing as the print claims the man himself to be. With The Amazing Spider-Man (which is, rather brilliantly, being directed by Marc Webb) set for release next year, there's never been a better time to show your love for the social outcast-turned-superhero. Swing over to Dalston to grab this piece of vintage comic book gold.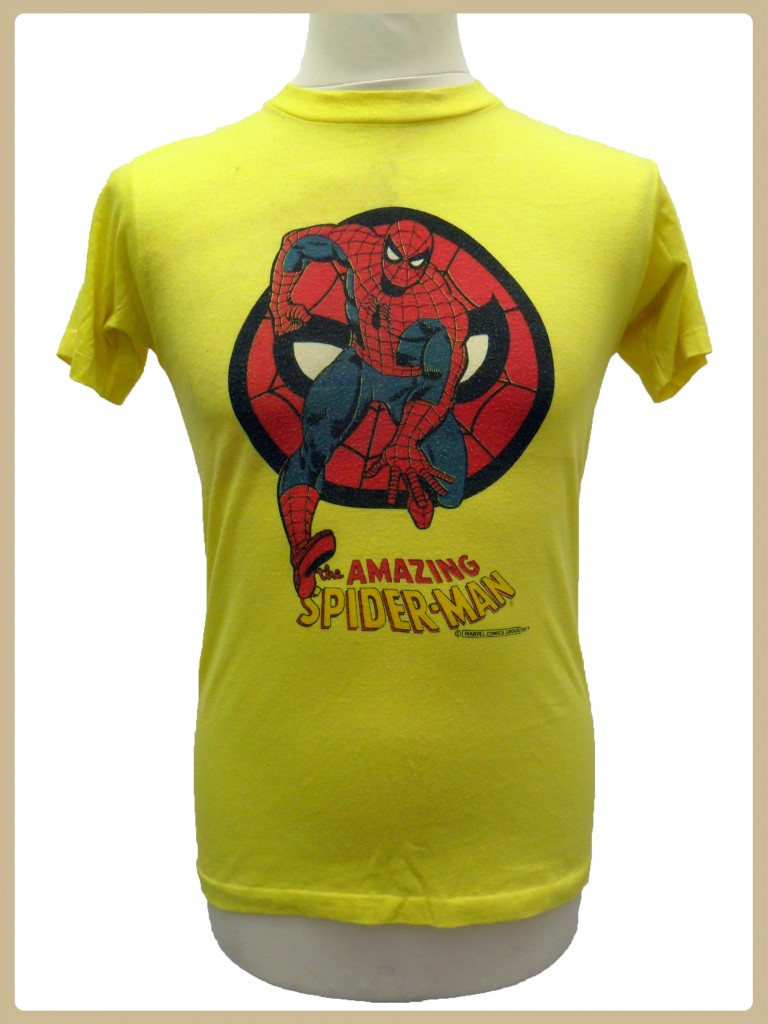 1977 Spider-Man T-Shirt | £25 | Available at our Dalston store
___________________
It's fair to say that without t-shirts like today's online find, our beloved Spider-Man spotlight may not have come into existence. It's origins lie in the Kustom Kulture of 1950s America, a social scene defined by the artworks, vehicles, hairstyles and fashions that arose from the activities of the early Hot Rodders. Custom car-builder Ed "Big Daddy" Roth created his grotesque character Rat Fink as an anti-hero answer to Mickey Mouse in 1963, bringing to an apex the growing popularity of "Weirdo T-Shirts" in the previous decade, creating an icon for Kustom Kulture and stepping up the t-shirt art game globally in the process. Early contributors to the craze also included the legendary Roach Studios, responsible not only for the print below, but for shaping a fashion trend that has been a universally-adopted method of self-expression ever since.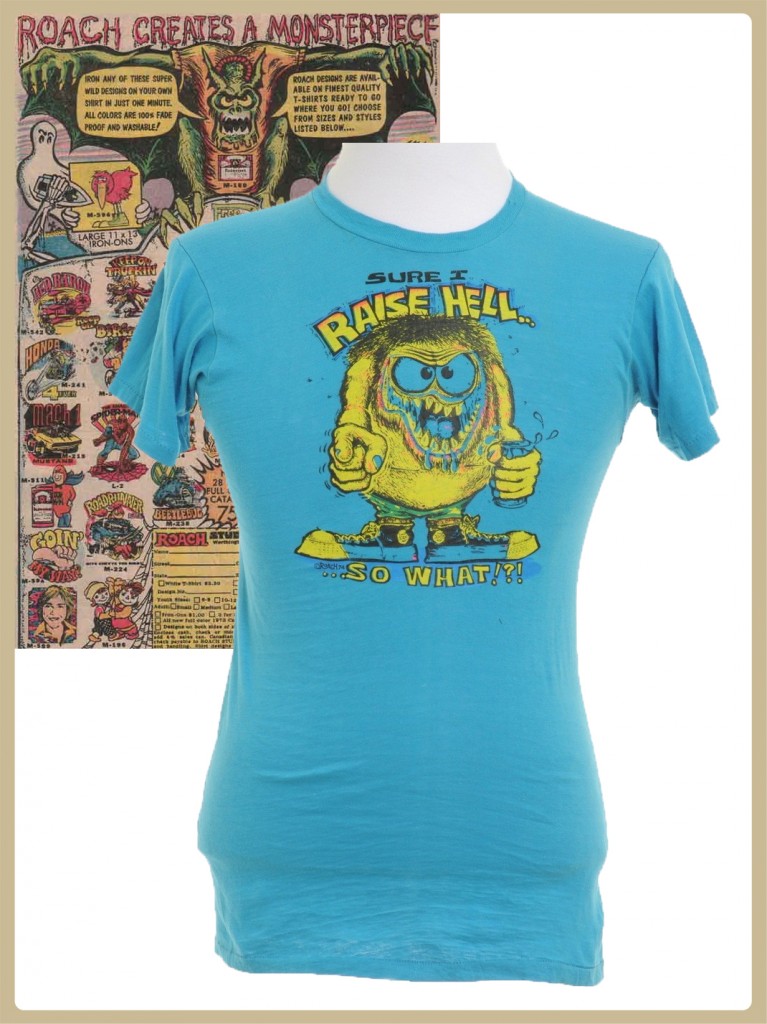 1970s Roach T-Shirt | £28 | Available Online