Printed t-shirts are an all-round must-have for guys, whether they're slogan, abstract, music or movie. Today we kick off with the latter and this promotional t-shirt made for the 1992 release of The Lawnmower Man. There's not a huge amount more to it than the fact that the Vitruvian Man-esque gyroscope motif is simply very cool, making the t-shirt arguably better than the film itself. Make like Jobe Smith and transform yourself into a style genius with this beauty before Pierce Brosnan comes to experiment on you...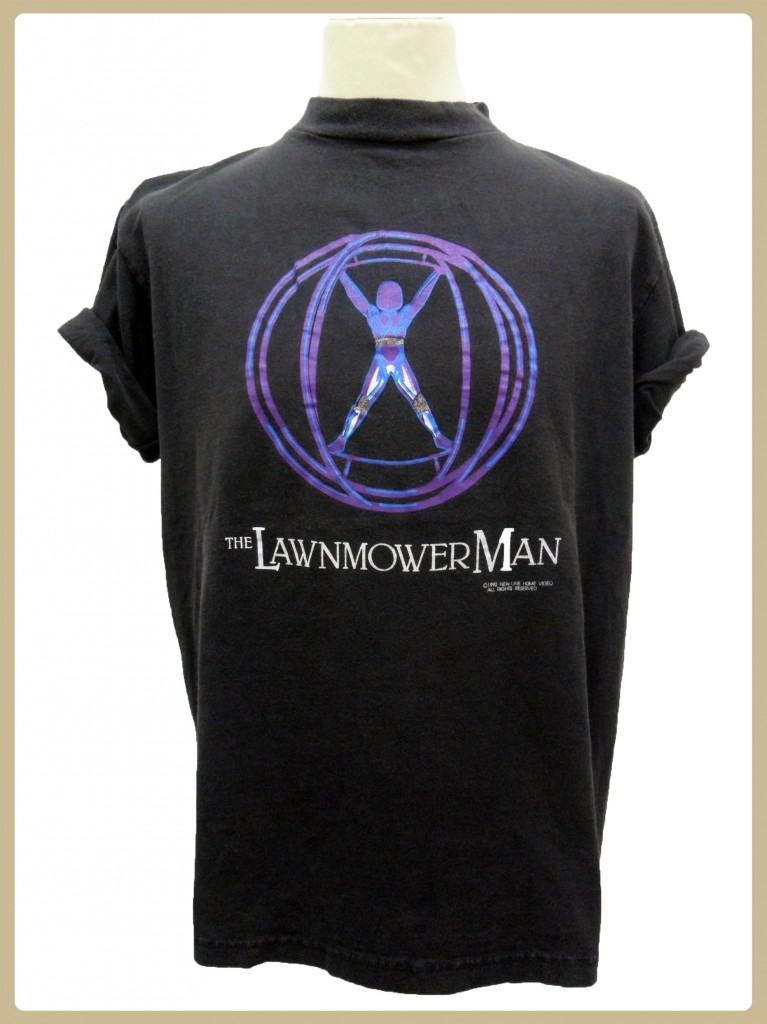 The Lawnmower Man T-Shirt | £20 | Available at our Soho store
___________________
An altogether more recognisable print is the classic Mickey Mouse t-shirt, the mainstay of a cartoon trend that is currently more popular than ever. Far from being just for kids, rock stars and style icons have been wearing cartoon characters as fashion items for decades and don't look likely to stop any time soon. Vintage items are endlessly desirable, but pieces from the '80s and '90s are equally good and these t-shirts are a fine example of all the Mickey prints we've got online.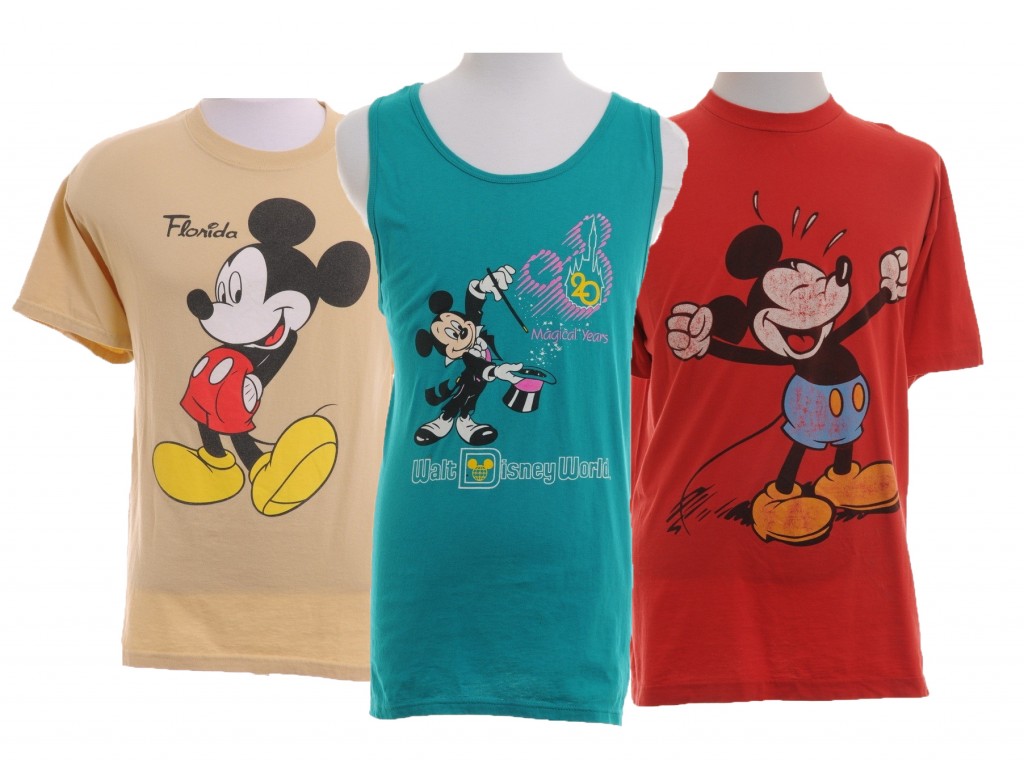 Mickey Mouse Print T-Shirts | From £15