Navajo Spotlights, like blind mice and buses, seem to come in threes.
Vintage Spotlight #64
flaunted an original Pendleton coat and a jumper both inspired by tribal prints and today's cardigan has travelled the dusty road to Beyond Retro to complete the trio. Knitwear will play arguably the biggest role in this season's Navajo trend and this piece is no pretender: handmade from alpaca wool in Peru, it's about as authentic as you can get without heading to the Great Plains to knit one yourself. Thankfully, you only have to head to
Dalston
to get your hands on it.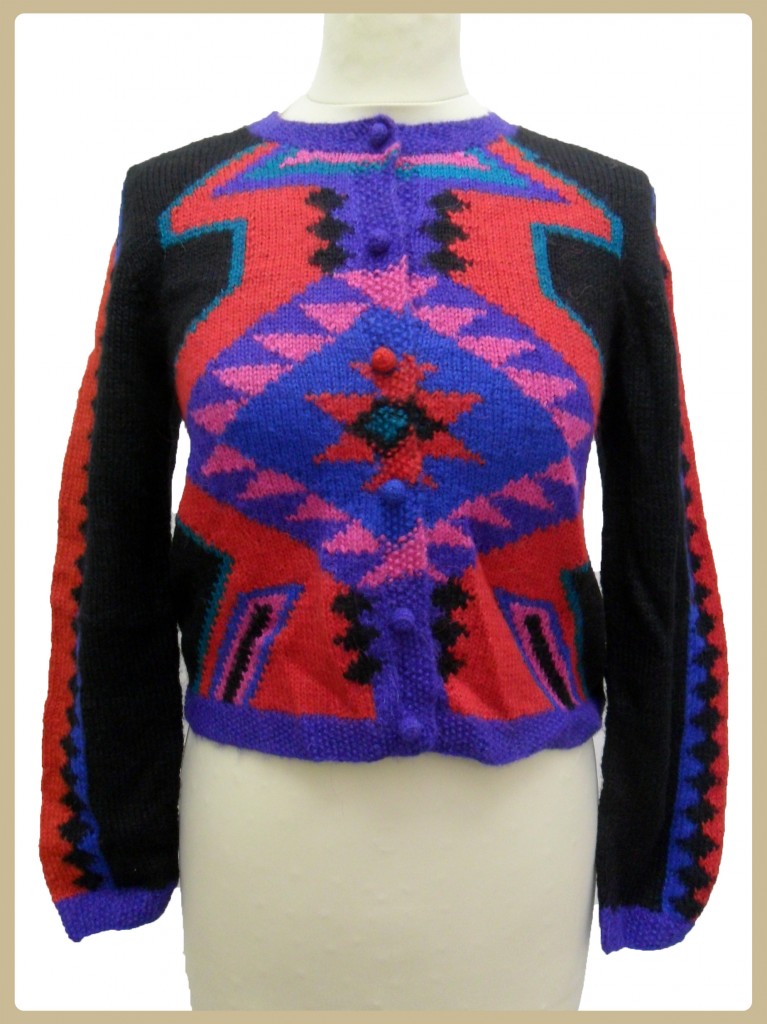 Navajo Knit Cardigan | £18 | Available at our Dalston store
___________________
Following on from our current vintage clothing retrospective, we can't help but fall head over heels in love with today's online find, this beautiful 1950s dress suit.  This absolute treasure is the ultimate in investment pieces as the intricate detailing, multi-patterned print and teeny weeny sequins are one of a kind. She's flattering for all figures with nip and tuck tailoring.  Plus, who can deny that although it's elegant and lady-like, the matching cropped bolero jacket and gorgeous ditsy print is just so darn cute!  But hurry, beauties like this don't come around often.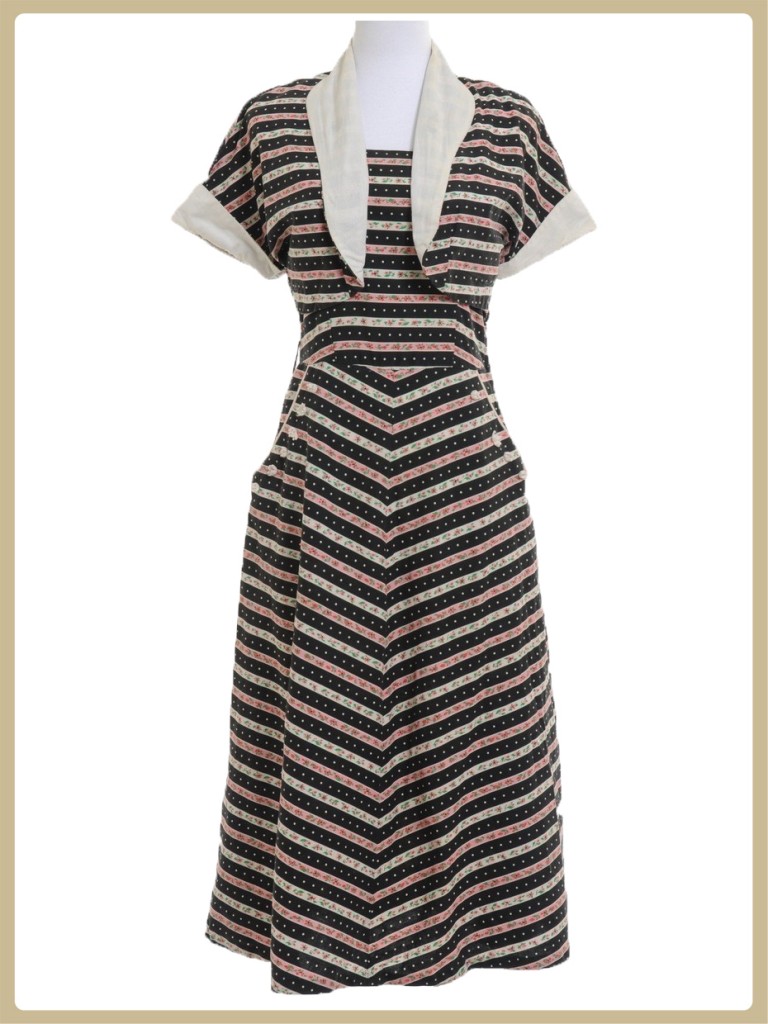 1950s Sequinned Dress Suit | £60