After the colourful prints of yesterday's
Navajo spotlight special
, today we prepare ourselves for the autumnal equinox, and its accompanying descent into darkness, with black. First up is this brilliant biker jacket from the 1970s. Biker jackets are to many people the epitome of cool, from Marlon Brando's swaggering portrayal of Johnny Strabler in The Wild One to The Ramones' inextricably marrying them to the punk rock scene, right through to their status today as an urban style staple. This one was made by Excelled, a brand so universally known for its quality leathers that their label slogan "It sells because it excels" is more than likely to ring true: get on your bike and grab this from
Brighton
before it's too late.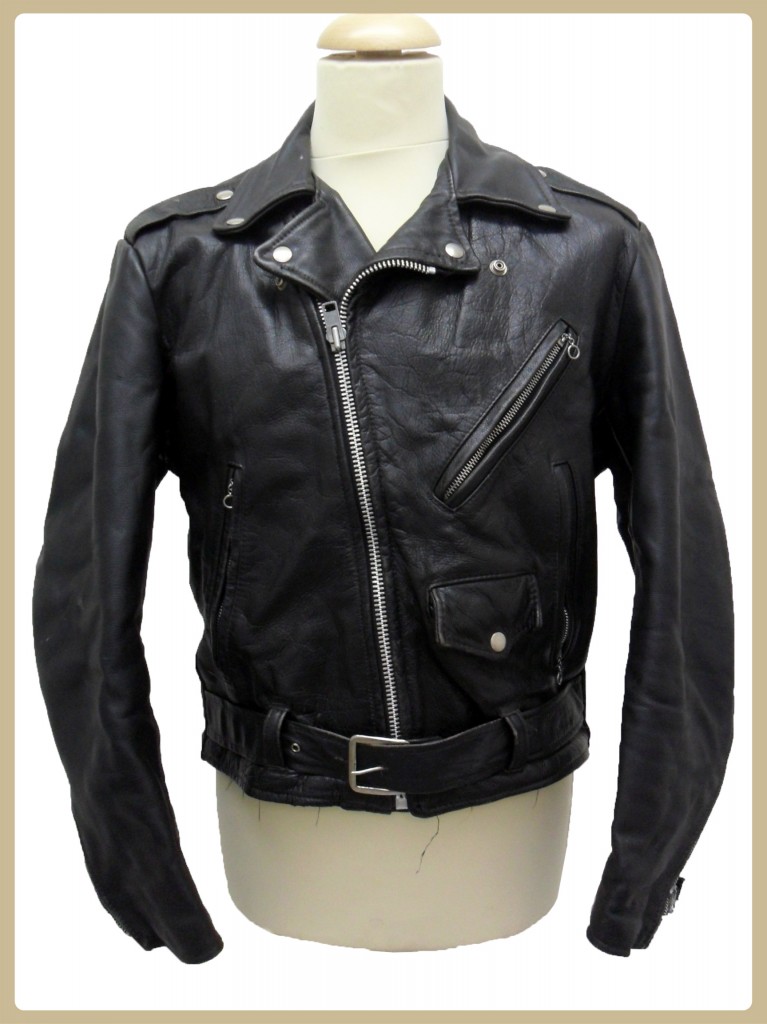 1970s Biker Jacket | £100 | Available at our Brighton store
___________________
Today's online find has been described in the office as a less risqué version of Elizabeth Hurley's iconic Versace safety pin dress that had eyes popping back in the early '90s.  Instead of fastening together thigh slits and cleavage, this top is a teensy bit more demure.  But let's not forget that our girl Liz used to be a punk, so safety pins were second nature to her!  Our new-in polo neck is wearable as these gold studs and metal ware are surprisingly elegant.  Team with capri pants to toughen up an every-day casual look and don't forget high-heeled bovver boots.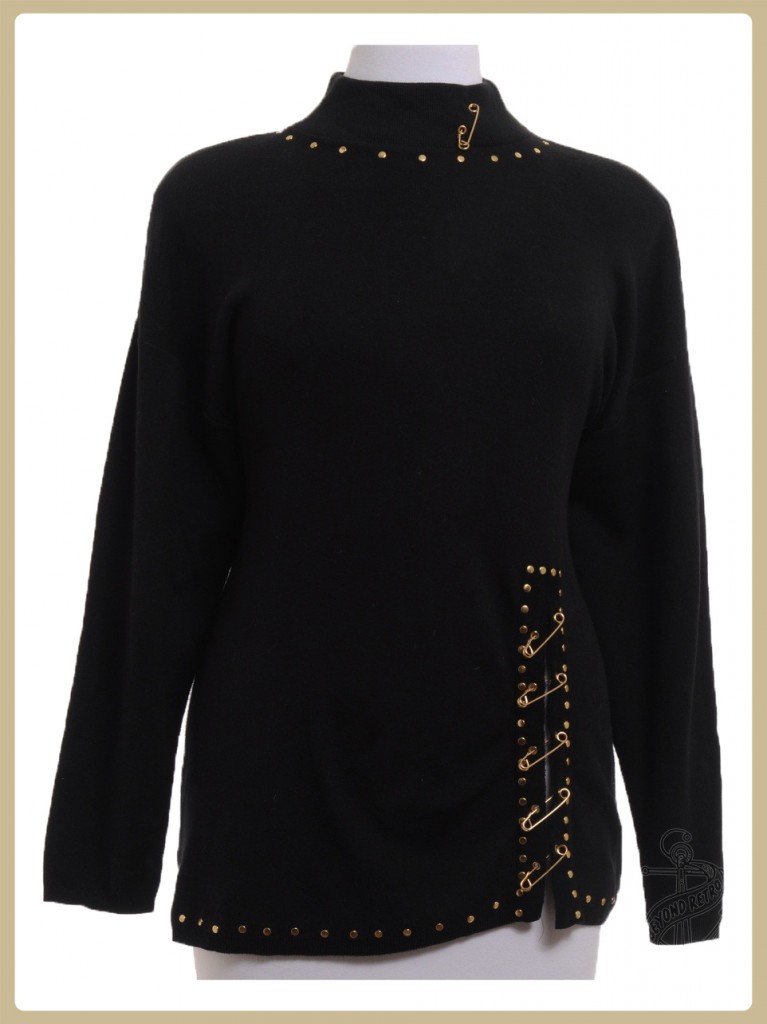 Black & Gold Studded Jumper | £20