It's fair to say that the spotlight has very much been on Dalston recently, but with the store open we're ready to turn our attentions back to what we love most - the clothes. Up today is this magnificent Pendleton wool coat which, coincidentally, is the same make as our last Vintage Spotlight; but that's not why we love it. We love it because the Navajo-inspired print has long been a favourite of ours and is set to be big news this Autumn/Winter with the "Tribes Vibes" trend on the horizon, a look that updates this summer's hippie aesthetics with Navajo and Ikat themes. In short, Aztec-inspired geometrics will be worn by everyone in the know this season, but you'll be hard-pushed to find them on an original Pendleton like the one here. This beauty is available now in Dalston and costs a fraction of anything new you could find that's just as brilliant.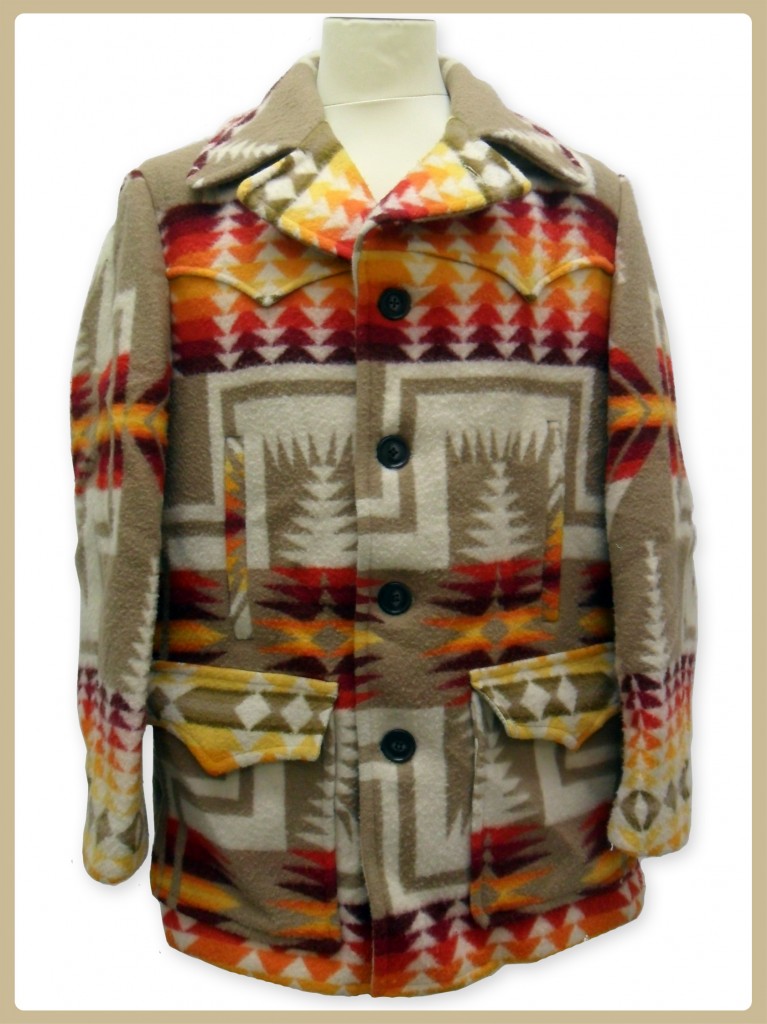 Pendleton Navajo Print Wool Coat | £80 | Available at our Dalston store
___________________
Continuing with the theme, the side vents and slash neck on this '80s Navajo knit jumper give it an almost poncho-like shape, perfect for the Nomadic traveller vibe that this look evokes. This one is available online, along with the rest of our current Navajo range.