If you think this '60s wrestling singlet doesn't leave much to the imagination, spare a thought for the high school hopefuls of the previous decade who were only allowed to fight shirtless. This one was owned by a member of the Chargers, the wrestling team of an American college we haven't yet managed to pin down (pun fully intended). Girls could wear this as something of a form-hugging playsuit, or any guys set on being the next Bret Hart can now do so with a bit of retro style...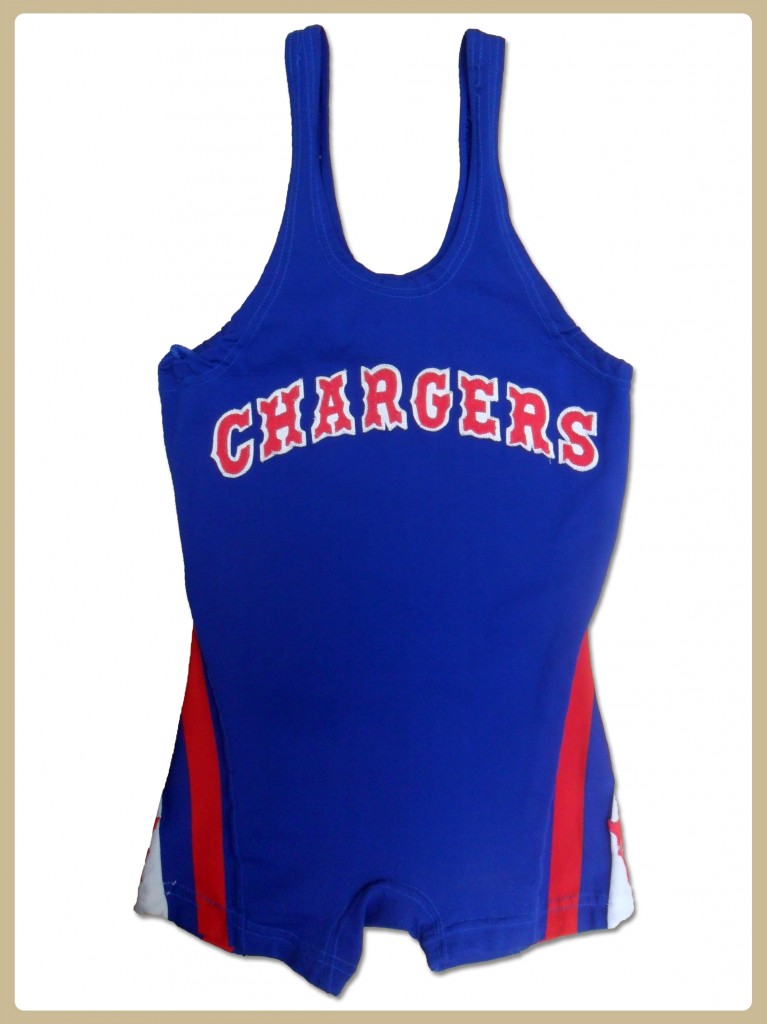 Wrestling Singlet | £12 | Available at our Soho store
___________________
Ahoy Sailor!  This superb nautical jumpsuit comes straight out of the sixties and into the Vintage Spotlight.  A trend that never dies, the nautical look is the ultimate staple to any wardrobe come rain or shine.  And a jumpsuit is never unpopular at Beyond Retro, especially when it we see one as great as this!  The halterneck is topped with an amazing sailor's collar that doesn't only hide some sins, but is super cute to boot.  And ladies, the built in bra means no more pesky stick-on situations..!  We love this so much we're sure it'll be snapped up sharpish, so get your hands on it before it sails off into the horizon.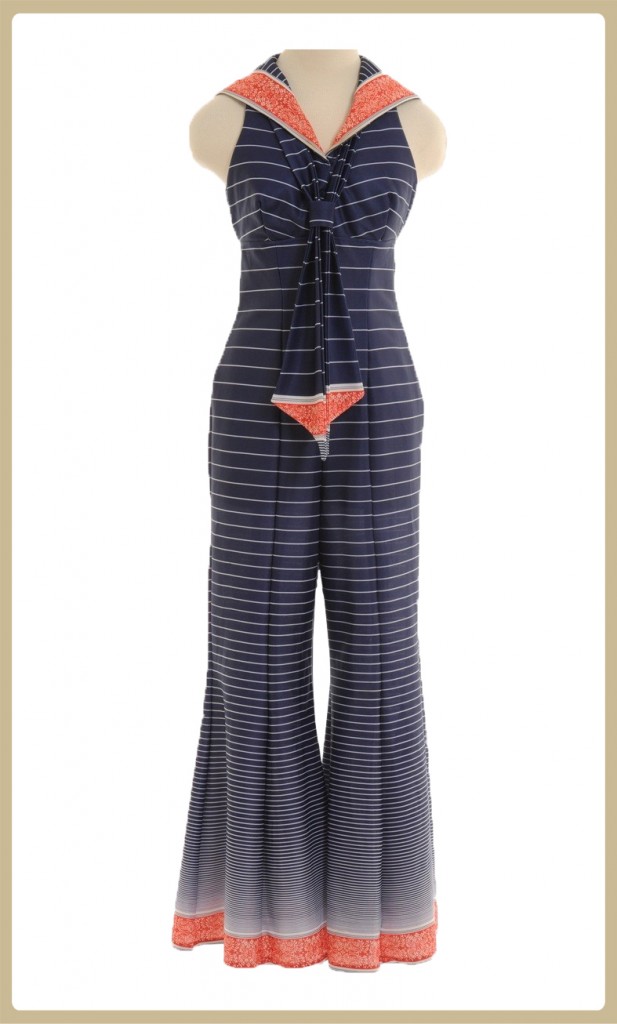 1960s Nautical Jumpsuit | £28