Formed in 1900 and still going strong, Austin Reed is one of Great Britain's finest fashion retailers. During the Second World War Austin Reed, among others, were producing fine formal uniforms for the British Army and even made a few of Winston Churchill's suits. This WW2 naval blouson is a fine example of some of their work and, for its age, is as good as new. Perfect for a 1940s revival or the modern urban gent (or lady), this beauty is available now from our
Soho store
.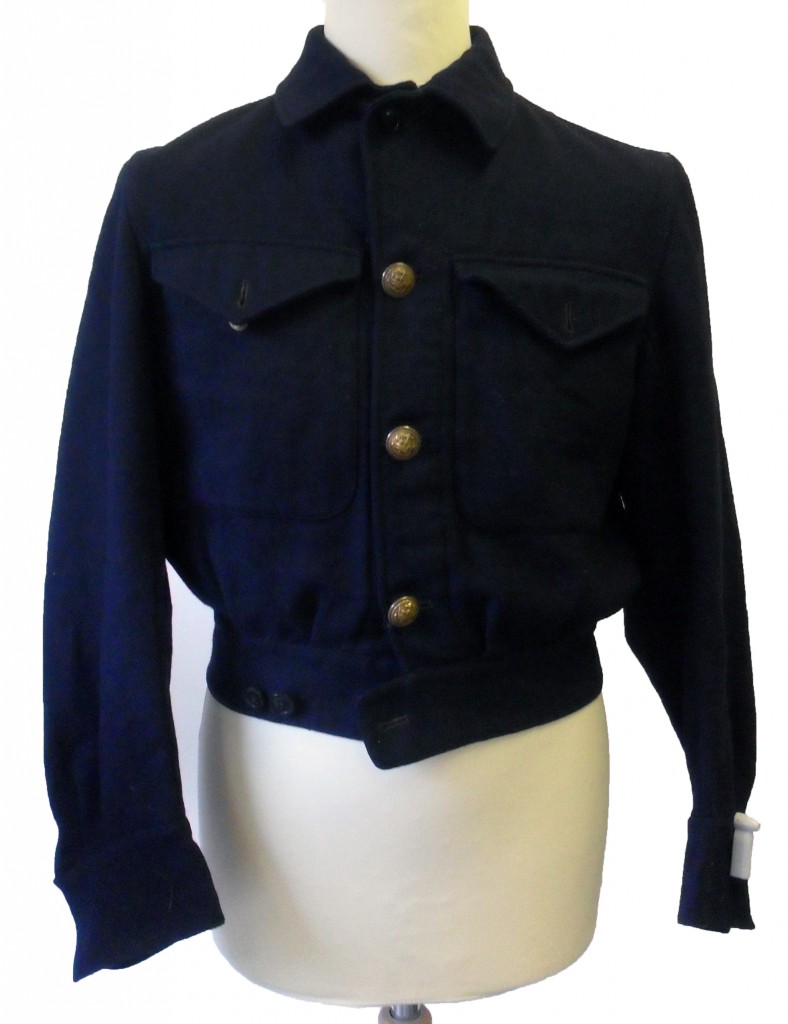 1945 Austin Reed Military Blouson | £65 | Available from our Soho store
____________________
Joseph, our Archive Manager, has an eye for class and had this to say about his online find today:
"It pains me to think that this could be considered vintage, though the Friends series did begin almost 17 years ago, in September 1994. I suppose it depends on your personal classification of what vintage is. Some might think that this sweatshirt would be worn with a sense of irony! I say wear your true colours. My true colour is black. With a Friends logo on it."
1990s Friends Sweatshirt | £26 | Available Online