Our cowichans are always popular both in-store and online so today we're giving them the Spotlight all to themselves. Their production technique was perfected over 100 years ago on Vancouver Island and today the heavy knit sweaters are a summer staple on chilly festival evenings and a winter essential in cold basement offices. First up is this 1950s version which features some sort of friendly aquatic character; our money's on salmon, but either way he's having a whale of a time, as will anyone lucky enough to nab this from Brick Lane.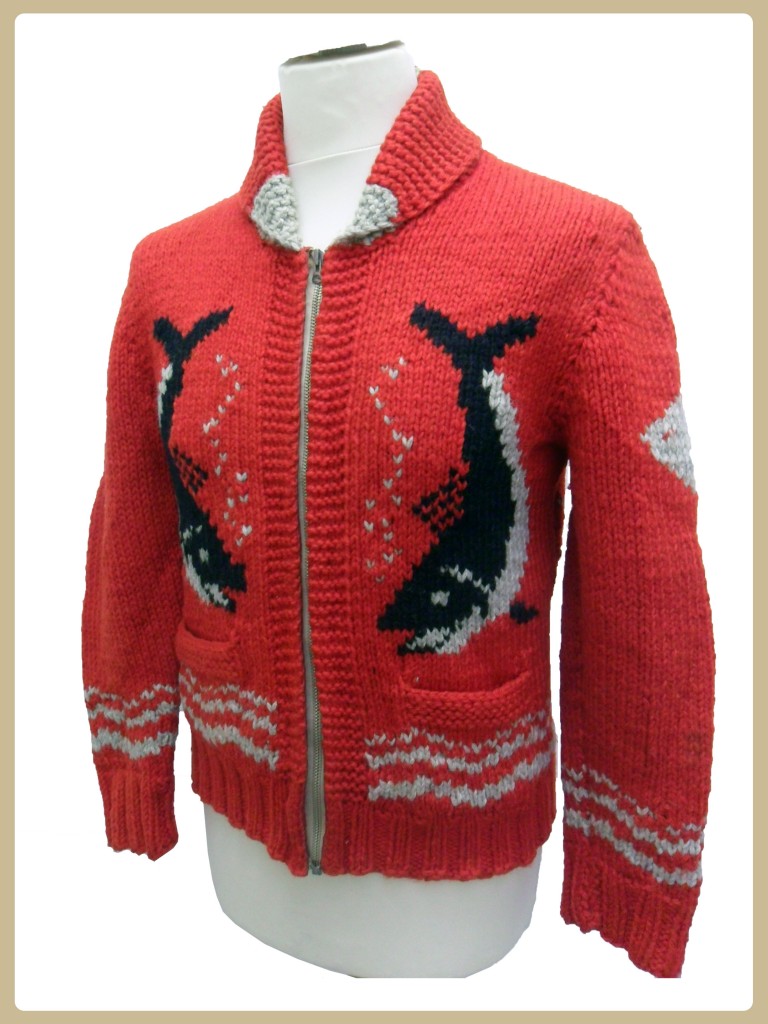 1950s Cowichan | £60 | Available at our Brick Lane store
___________________
Moving on twenty years but sticking with the animal print theme is this 1970s number in marine blue, featuring a  rifle and hound motif. Hunt this beauty down from amongst the rest of the fabulous cowichans available at beyondretro.com.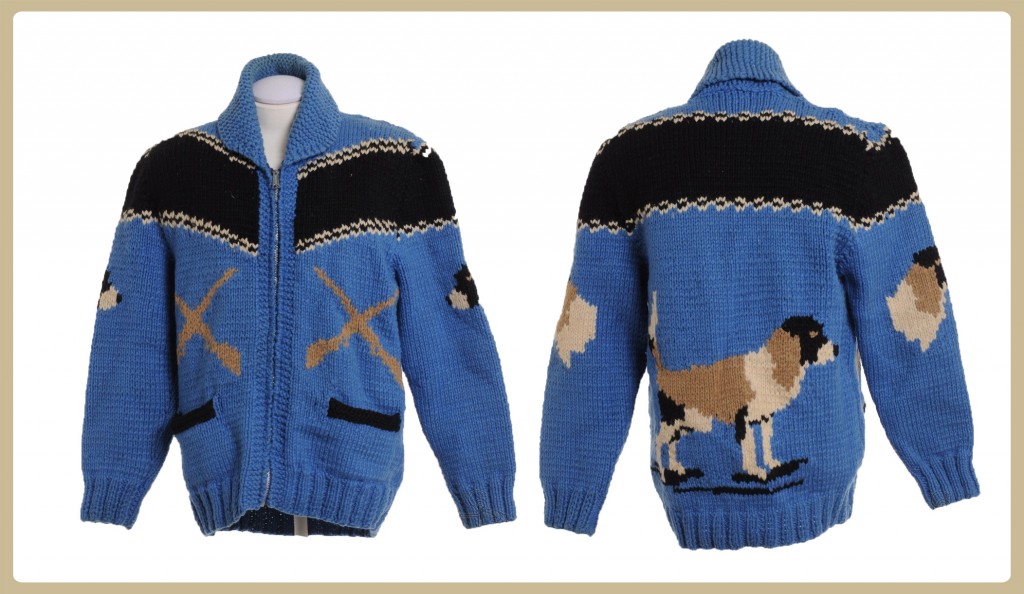 1970s Cowichan | £50