The Ivy League style has long been in the mindset of the most trend-setting male. Its a timeless style that has lived on from the campuses of America through the silver screen on stars such as Steve McQueen, to big hitters in the '60s Jazz explosion like Miles Davis, in Great Britain in the form of Mod culture and back around in every new offering Ralph Lauren and Gant bring to the table. This short sleeve check 1950s shirt could roll out of any Ivy League enthusiast's wardrobe with ease. Team this crisp little number with flat fronted khakis and a pair of Bass Weejun penny loafers and you'll be swatting off Anna Karina look-a-likes by the dozen.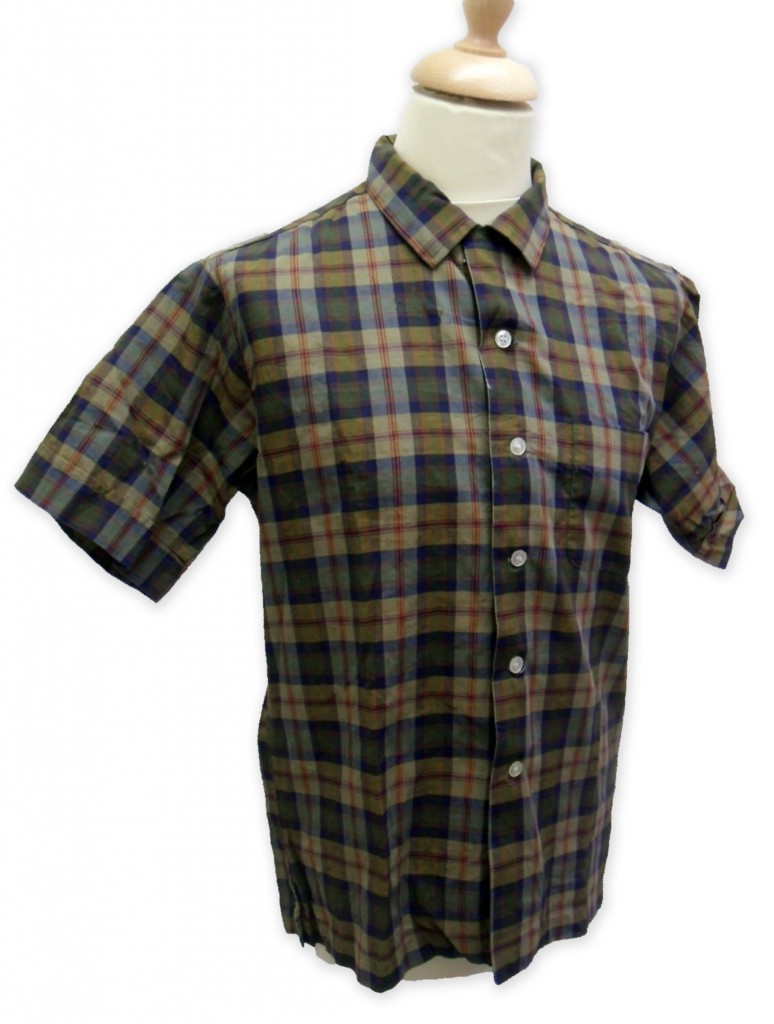 1950s Check Shirt | £22 | Available at our Soho store
___________________
The taller sister of the trusty playsuit and a huge player in the '70s SS11/AW11 trend story, the jumpsuit is the garment that splits opinion the most this season.  Some see it as an easy throw on piece that miraculously hides a multitude of sins whilst creating an enviably svelte physique; others see it as one helluva nuisance, particularly in those pesky lavatory moments… Like it or not, it's hard to hate this gorgeous piece, nipped in at the waist, flared at the leg and with cute detailing both in the scalloped bib and pockets and the ribbon straps.  Once paired with a cropped leather jacket, platform sandals and a wide-brimmed fedora hat, the cynics will be converted.  Oh, not forgetting, red is set to be the colour of the season.  Let's all channel our inner Special K goddess.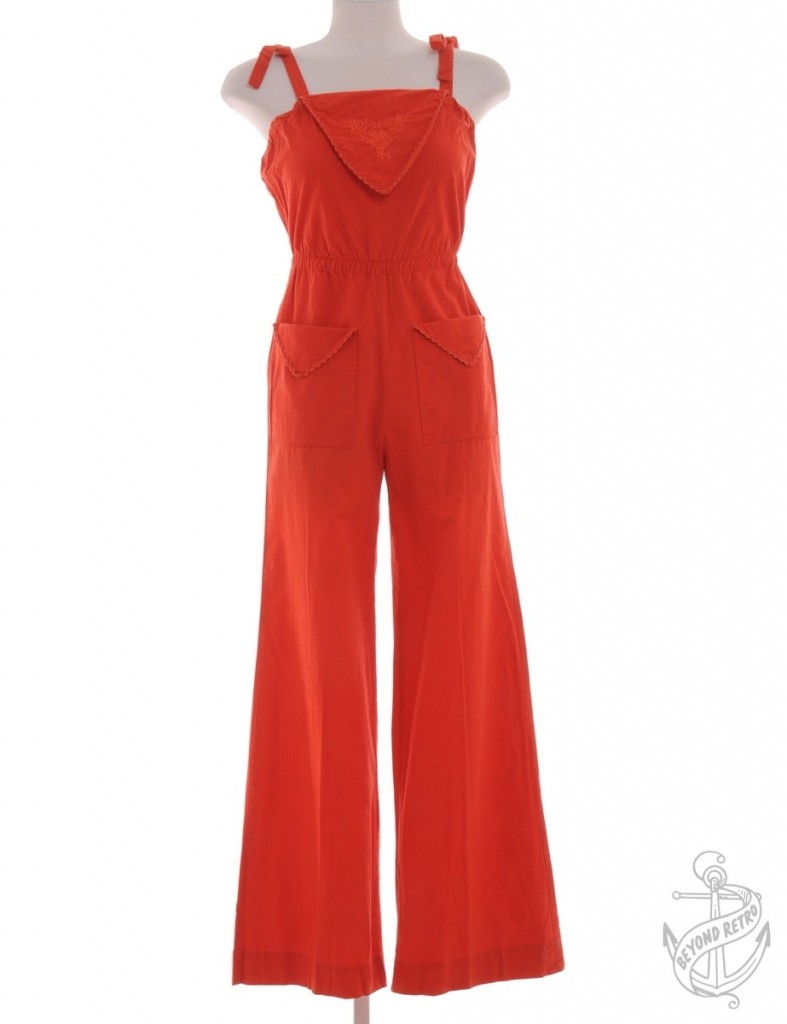 1970s Strappy Jumpsuit | £26