When it comes to dresses, this summer's love for the '70s has been largely about colourful maxis, but this white, long-sleeved beauty is arguably just as evocative of that era's design aesthetics. It's an original Gunne Sax, a label that became one of the decade's most iconic producers of formal and semi-formal womenswear, making this item not only stunning but also very collectible. The elaborate lace detailing is characteristic of Jessica McClintock, who bought the label in the late '60s and stood at the helm of the 'prairie-revival' in the years that followed. This is a divinely feminine piece of fashion history and won't be at Beyond Retro | Brick Lane for long...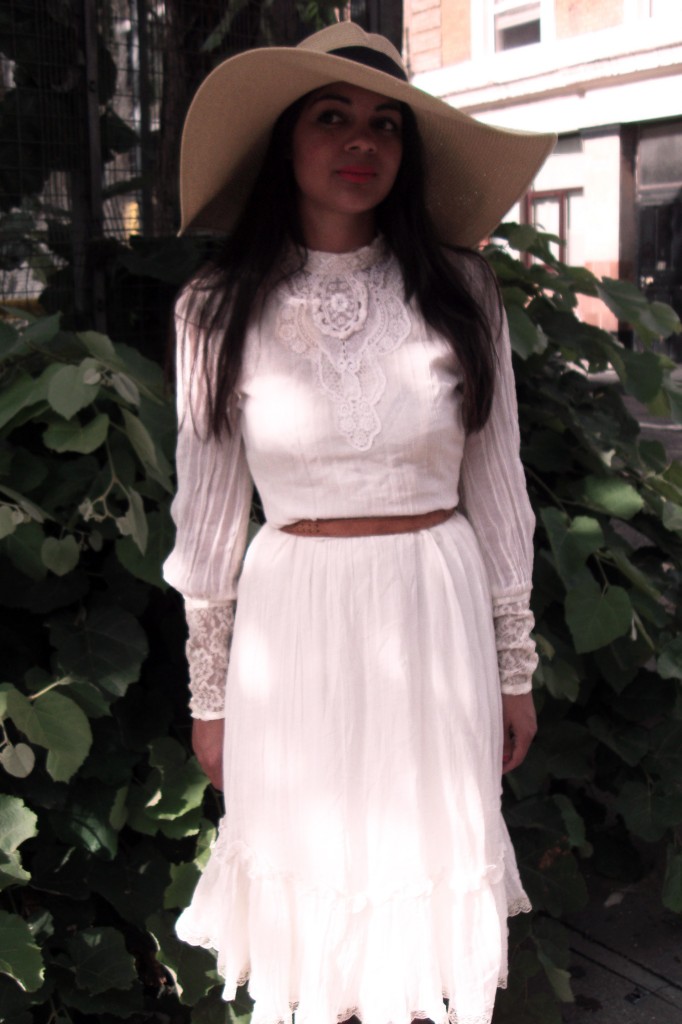 1970s Gunne Sax Dress | £50 | Available at our Brick Lane store
___________________
At Beyond Retro we're all about anything nautical and this red and white striped playsuit pushes all our sea-faring buttons. Team it with a sailor hat and some navy platform heels for a dose of seaside style - perfect to make the sailor wink!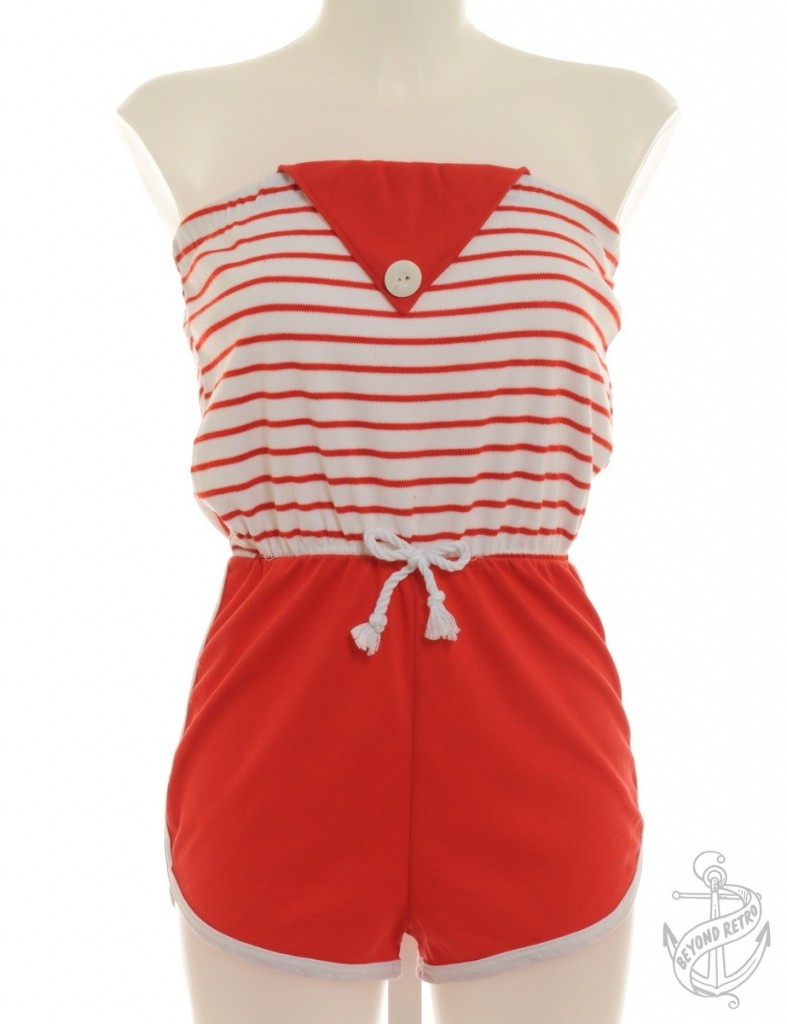 1980s Nautical Playsuit | £25