We've never had a vintage tour jacket on the Vintage Spotlight but today we're all shook up as we tick that particular box in spectacular fashion. This satin Elvis In Concert jacket dates from the 1970s and would have been worn exclusively by backstage staff during The King's final tour of the States before his death in August 1977. Many replicas were made of this sought-after piece but the striped ribbed collar and cuffs mark this one out as the genuine article. Despite Elvis's pleas, we're going to Be Cruel and admire this a little longer, so you wont' be able to get your hands on it until we open up shop in Dalston.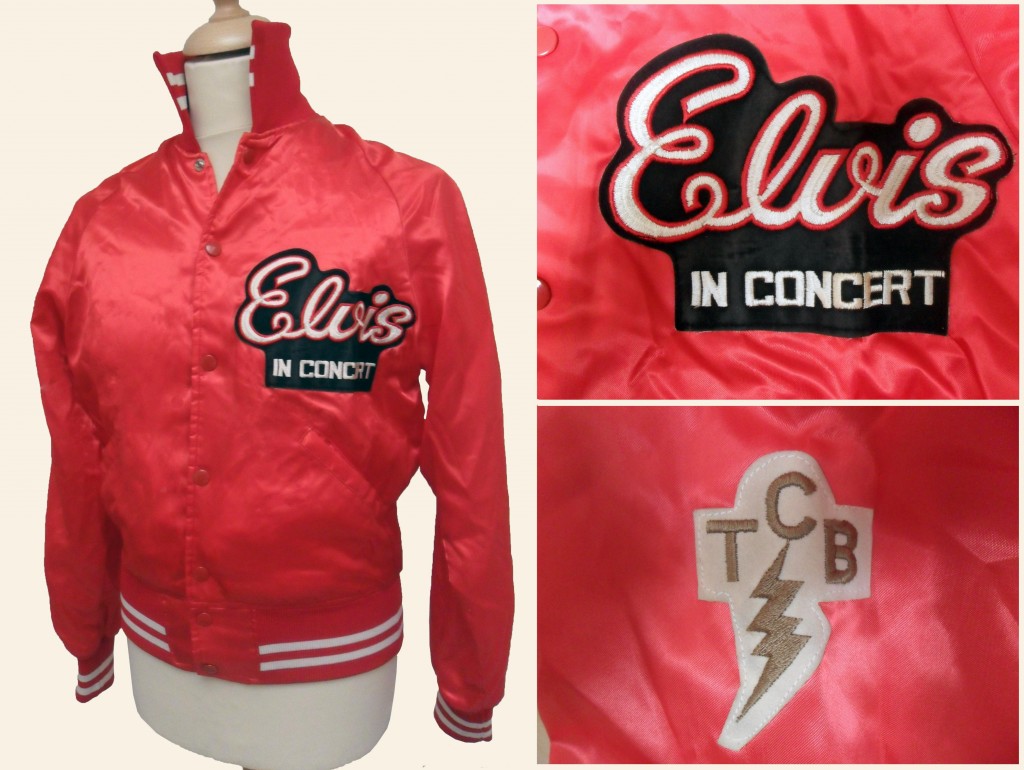 Elvis Tour Jacket | £180 | Available soon at our Dalston store
___________________
I don't know about you, but the amount of denim in my wardrobe is a bit worrying.  Shorts, shirts, dresses, jeans; the lot.  I'm beginning to worry that soon enough I'll be coordinating looks a la Britney n' Justin - all it takes is a cowboy hat, some rhinestones and I'm done.  But sometimes, it can be done simply, effortlessly and stylishly.  Example? This denim smock top which is super cute and hugely similar to the smorgasbord of denim pieces on this season's catwalk.  Stella McCartney, Chloe and Henry Holland were all making good use of this trusty fabric.  The interesting fringing on this top is played down with the boxy shape, which stops it from going a bit too far on the Pocahontas side.   Do a double denim with white cut-offs and espadrilles or team with tight leather trousers and a pair of low-top converse.  And remember; stay away from rhinestones.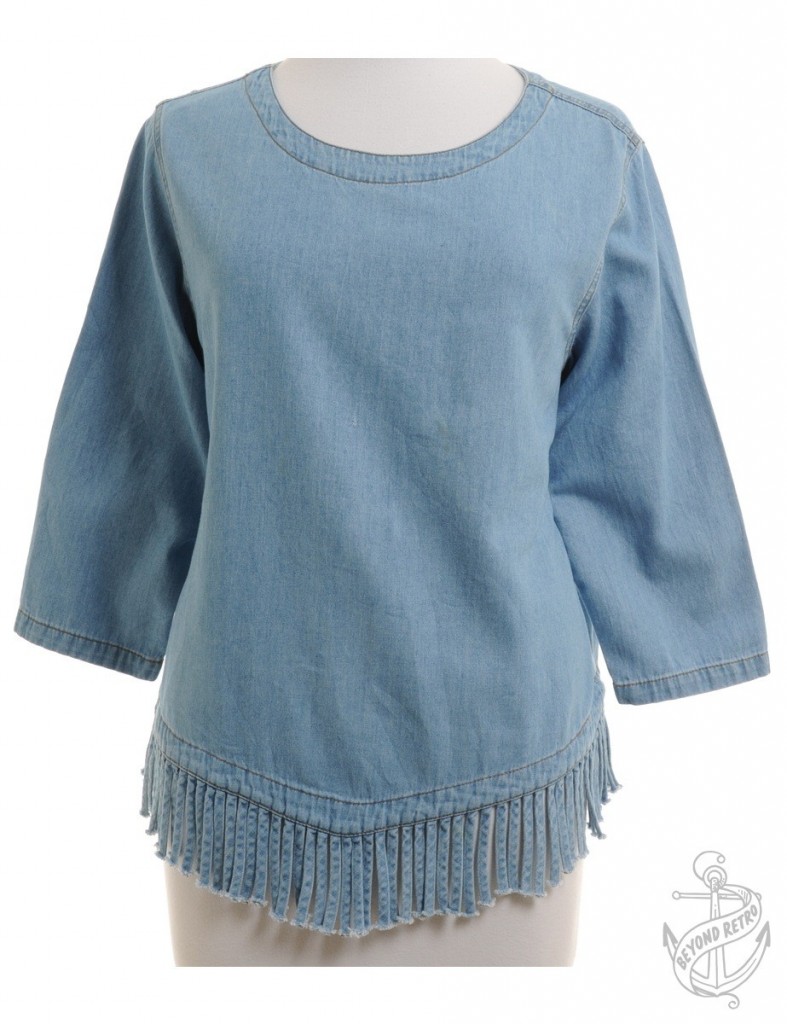 Fringe Trim Denim Top | £18