It's hard to believe we've showcased 98 glorious items on the Vintage Spotlight already. If our logo doesn't give it away, we love nautical, so today we celebrate our 50th Spotlight in true Beyond Retro style with this fabulous sailor top. This one dates from the 1960s, when sailors used shore-leave on far eastern lands to have their uniforms customised. These intricate works of art often go overlooked as they are usually undertaken inside the garment, thereby avoiding the scrutiny of their watchful superiors. Come down-time, they'd probably wear the top inside out to show off their snazzy new stitches. Wear this with a pair of red shorts and a captain's hat as we sail towards our next 50 Vintage Spotlights...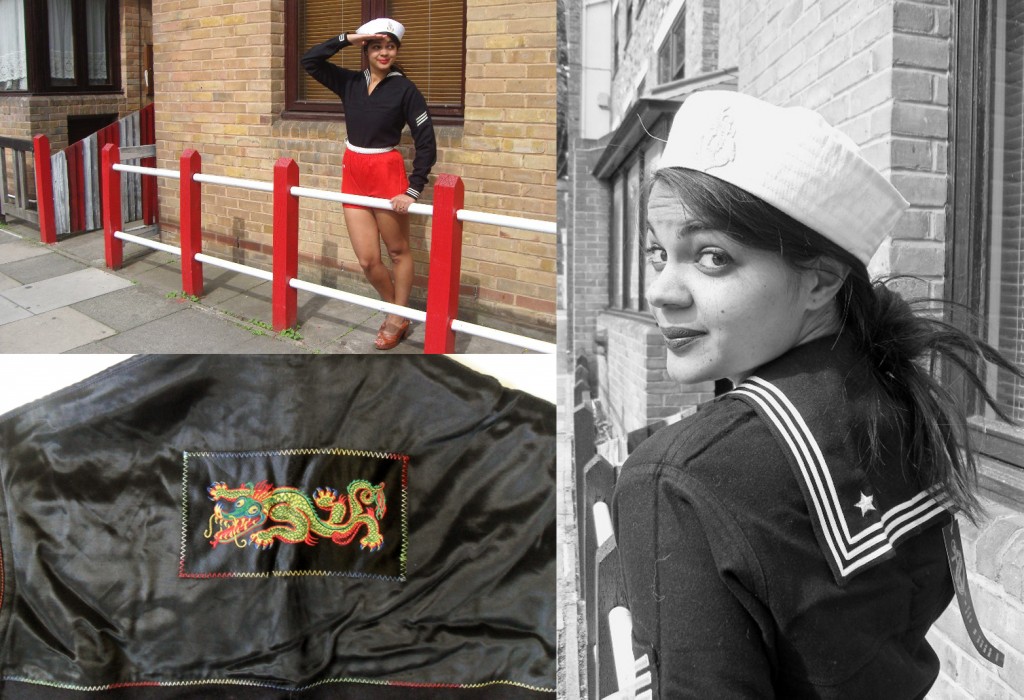 Sailor Top | £25 | Available from our Brick Lane store
___________________
Our current in-store theme,
'I Married Adventure'
is a dramatic fusion of traditional cowboy attire and flamenco aesthetics and this gorgeous piece hits the nail on the head all round. The  floral embroidery injects a feminine touch to a garment originally designed to show off cowboy masculinity but by its very nature retains the androgyny essential to this trend. Pair it with some high-waisted trousers and say 'I do' to adventure...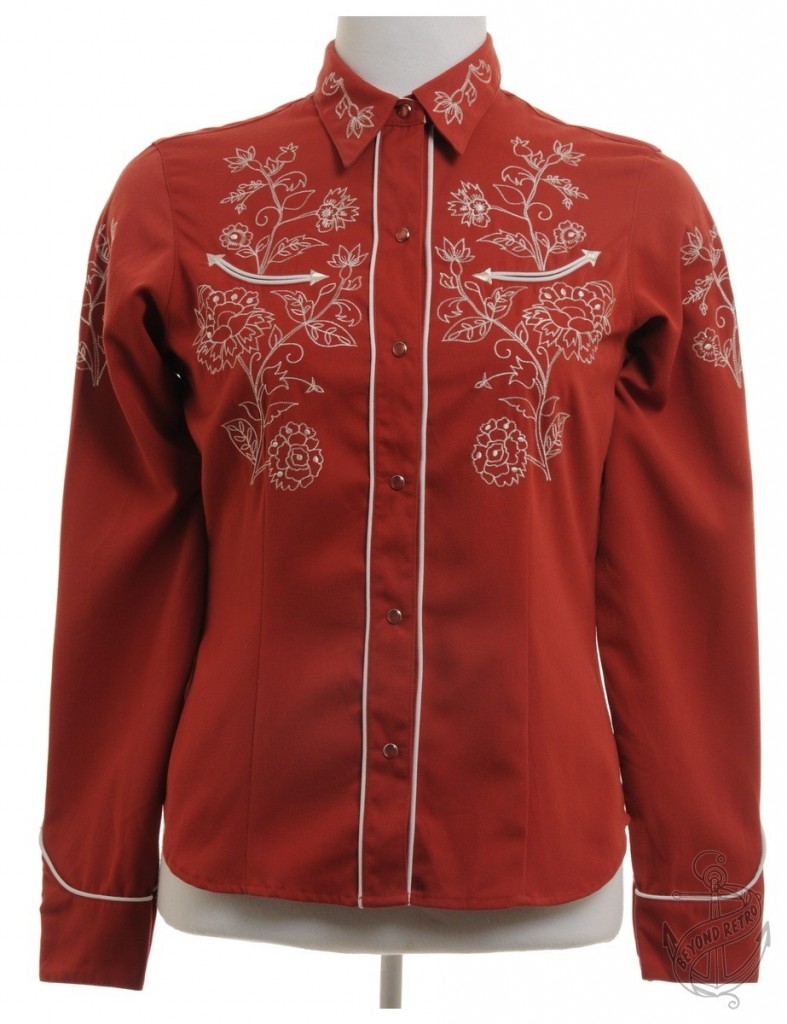 Embroidered Western Shirt | £25