The transition from the curve-dominated silhouette of the 19th century to the lines and planes of the 20th owes a lot to Cubism, and while it might not have inspired the classic bomber jacket, this 1980s number is a brilliant tribute to the movement's co-founder. Featuring a Picasso print with reversible lining and contrasting fabric trim, this statement piece will turn you into an oil painting quicker than you can say Pablo Diego José Francisco de Paula Juan Nepomuceno María de los Remedios Cipriano de la Santísima Trinidad Ruiz y Picasso.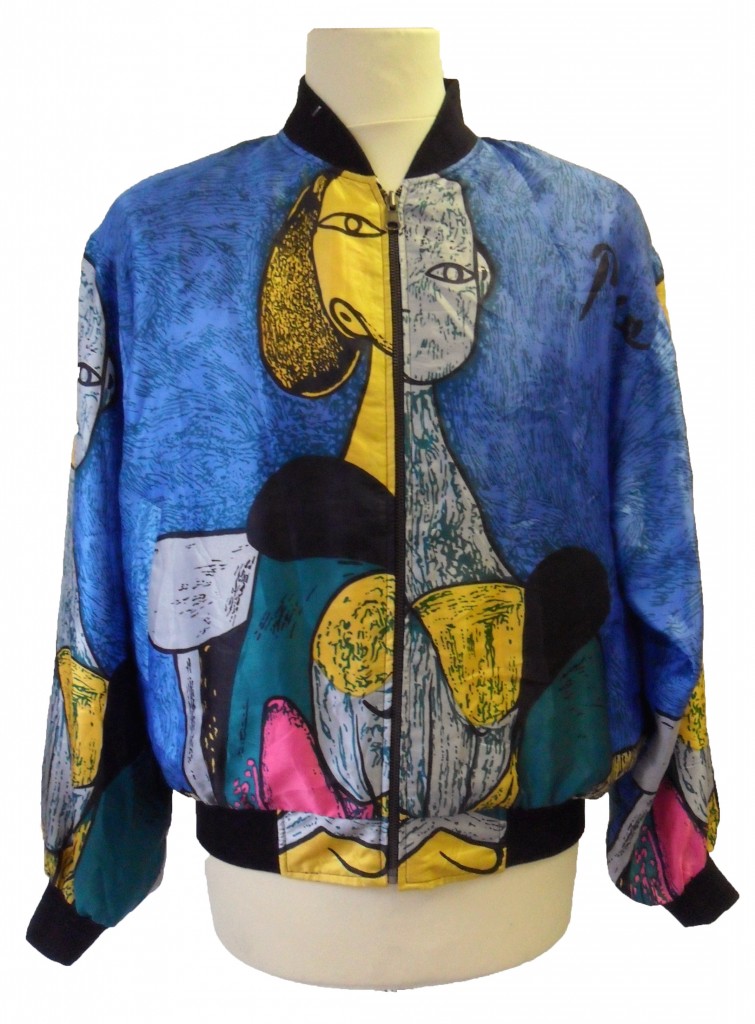 1980s Picasso Jacket | £20 | Available at our Soho store
___________________
Isn't it funny that as soon as you start to accept the miserable weather and begin to get excited about all the amazing AW11 trends to match this almost autumnal climate – then the sun comes out more gloriously than ever before.  Well, instead of complaining Beyond Retro have been clever little trendspotters and have adapted hot up-coming styles for hotter than hot weather.  So today's online find is this adorable mod shift dress that is perfect for these summer days and totally in tune with AW11 huge 60s trend.  With nautical influences, this Carnaby Street chic piece is a cute little option for those stay-cationers wishing to catch a bit of English sunshine before it disappears again.  And in the likelihood of a short-lived spell, this dress is super adaptable to the colder climates when layered on top of a long-sleeved polo-neck.