There's not much we can tell you about this t-shirt that you can't learn just by glancing at it. It's official merchandise from the King Of Pop's first solo tour in 1988, which set two world records for highest-grossing and most-attended tour, and for those reasons and countless others, is cool as hell.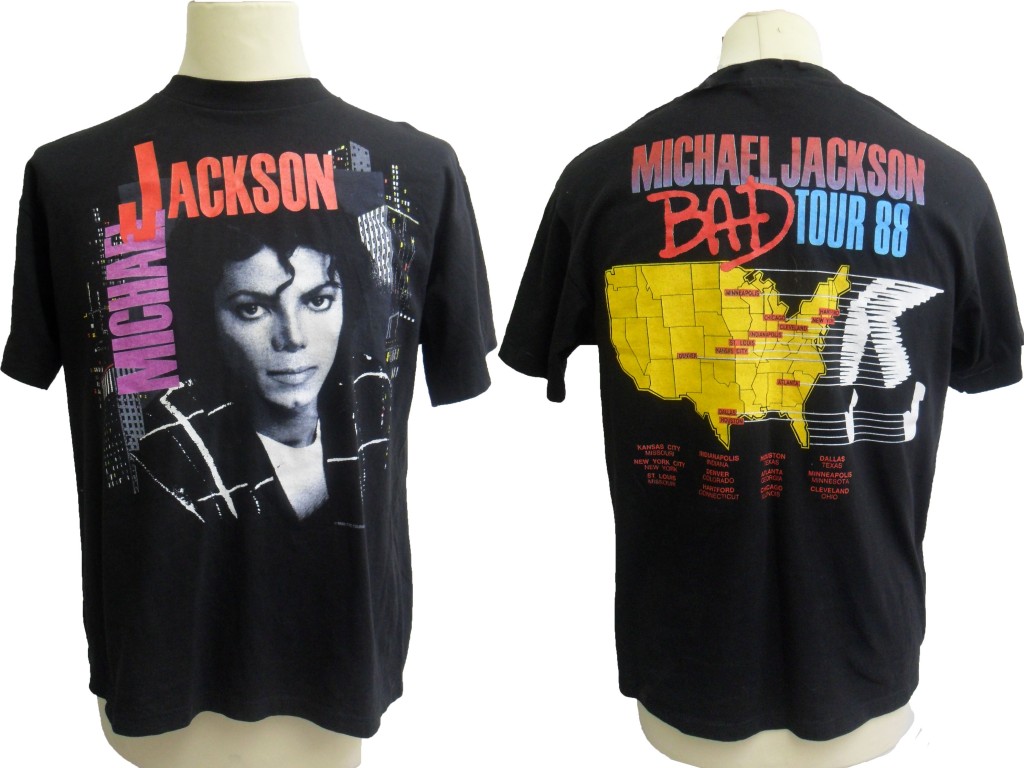 Michael Jackson 1988 Bad Tour T-Shirt  | £35 | Available at our Brick Lane store
___________________
For this morning's online find, we're looking at the most iconic of dresses.  A staple to every woman's wardrobe is often the little black dress, but many forget the power of craftsmanship and clever tailoring regardless of shade.  Modern designs often hark back to this classic shape, particularly Roland Mouret's now ubiquitous Galaxy dress.  The intention is to create the perfect silhouette for women by cinching in at the waist, grazing just below the knee and dart stitching at the collar to modestly create curves and highlighting the décolletage.   The ultimate accessory would be nothing more than flame red hair chopped nonchalantly into a modern bob.  It's no wonder Mad Men's Joan Holloway sets pulses racing.