The top hat has a long and fascinating history, from its original predominance amongst the upper classes to their abandonment of it following its symbolic use in socialist satire; from Uncle Sam and City stockbroking to its continued association with magic today. This collapsible version, modelled here by our Clare (and imaginatively teamed with an arm sling), dates from Victorian times and is a rare find in such good condition. Whether you're a fella creating an Abe Lincoln vibe or a girl from the Marlene Dietrich school of androgyny, top hats should always make a statement and this one does it with aplomb.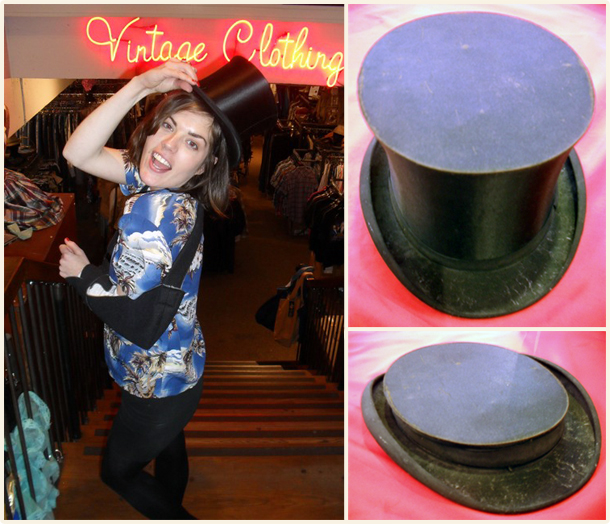 Victorian Collapsible Top Hat | £85 | Available at our Soho store
___________________
Our head buyer Hannah recently returned from a trip to India. Here's what she did with her first weekend back in Blighty:
"With the sun finally out this weekend, it was perfect to hit the lidos of London. I teamed my 1950s swimsuit with a Beyond Retro swim hat, making sure my locks stayed perfect even when I was playing in the water Esther Williams style. Swim hats are available in store and on online in a variety of styles and colours. Find yours here."