The marching band jacket is a classic piece of college fashion that has its roots in traditional military clothing and its relevance firmly in the contemporary trend for more feminine takes on the uniform. This one, dating from the 1960s, was worn by a member of the Grand Saline High School Marching Band and is in amazing condition for a piece of its type and age. It's marched all the way from Texas to
Beyond Retro | Brighton
and isn't likely to be there for long...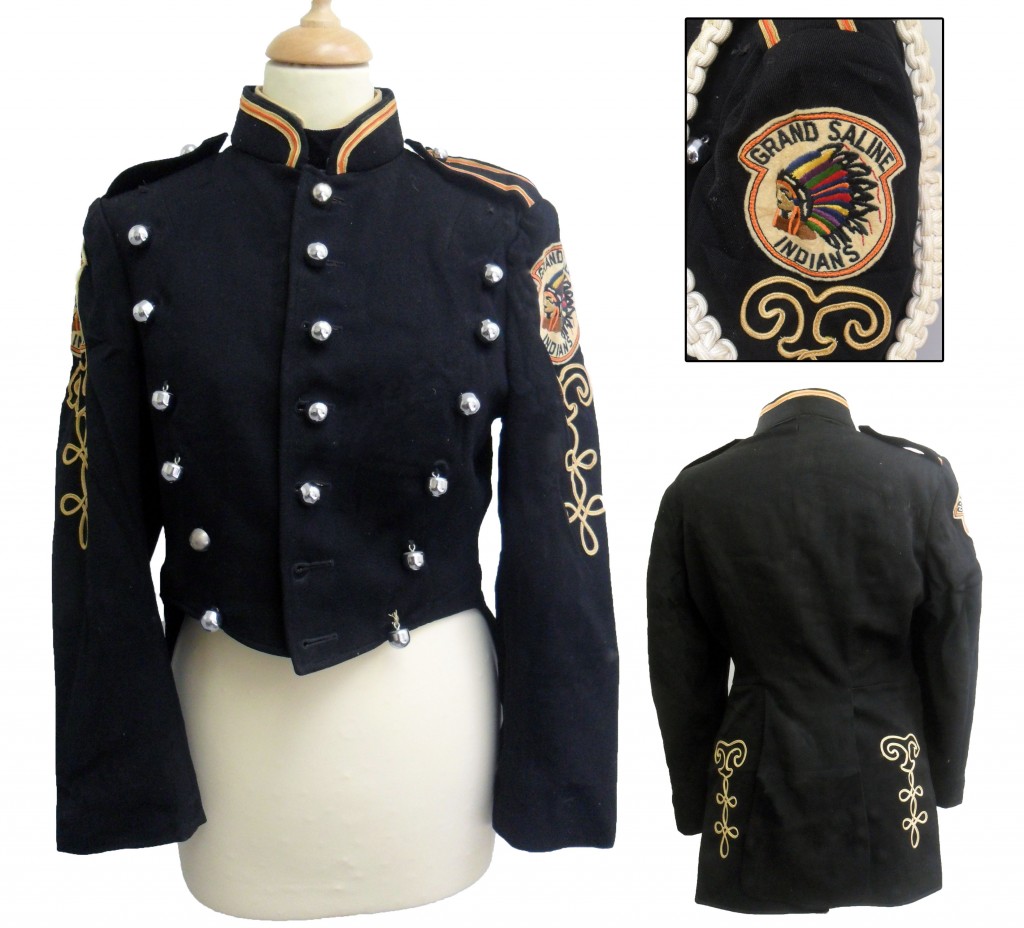 1960s Band Jacket | £70 | Available at our Brighton store
___________________
This
1980s woven silk blouse
is ever so sweet and ever so sexy.  The scalloped edges and daisy detailing juxtaposes with the naughty fishnet fabric, making this piece flirty but not completely indecent!  Throw over a body con dress and team with creeper platforms for a modern, sexy look.  Or check out how gorgeous Swedish singer
Tove Styrke
creates her daring stage look with nothing but a corseted bra and leather shorts.  If you're a believer in less is more, this piece is certainly for you.