We continue our love for sparkles today with this fabulous short-sleeved sequin jacket, which has just landed at
Beyond Retro | Brick Lane
.  We love pieces like this as they're surprisingly adaptable to any outfit.  It can be paired with boyfriend jeans and a tattered t-shirt for daytime glam, or worn done up with leather shorts and killer heels for a more daring look at night.  As well as this top being super glam and fancy, it's absolutely adorable with the daisy detailing, which we've rarely seen before at Beyond Retro
.
So dance your little twinkle toes down to Brick Lane for a darling piece of sparkle.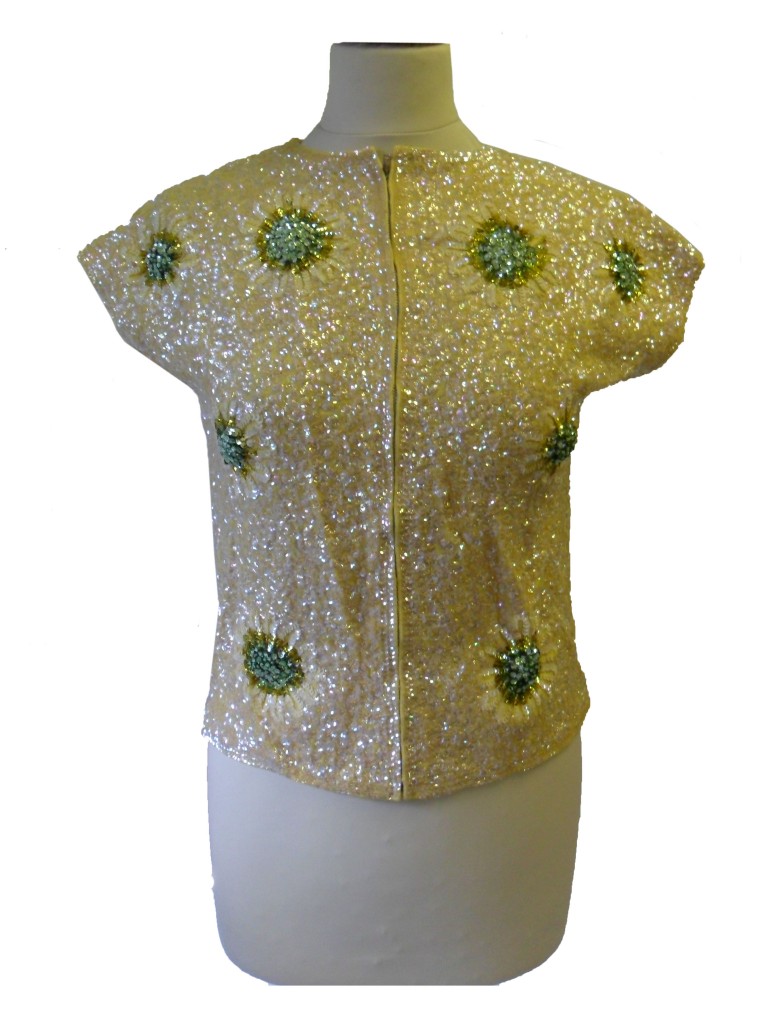 1960s Sequin Jacket | £35 | Available at our Brick Lane store
___________________
In addition to sparkly, we've gone all continental.  No, it wasn't the croissant for breakfast and no, it's not the super chic new haircut (why thank you).  Yesterday, our friends over the channel were celebrating La Fete Nationale, or in English speak; Bastille Day! For those of you not in the know, Bastille Day commemorates the Fete de la Federation held on the first anniversary of the storming of Bastille way back in 1789.  History lesson aside, we thought we should be celebrating this special day with these stylish folk. So in honour of the grand dame Coco Chanel, we present our tres, tres chic Vintage Spotlight.  Her iconic designs are universally admired and epitomises French fashion.  And we think this jacket does just that.  It's androgynous in shape and monochrome in colour, making it 
the
most covetable addition to your wadrobe.  We challenge you to think of something that won't go with this!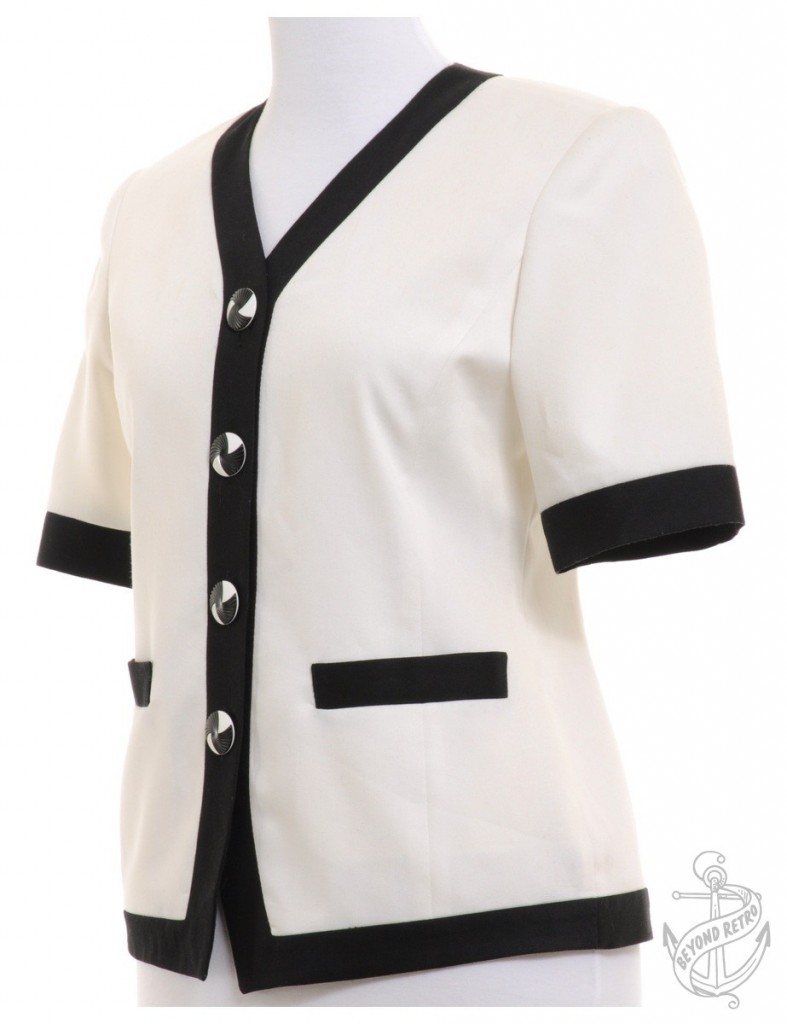 Chanel Style Jacket | £20 | Buy Online