Today's Vintage Spotlight bids farewell to our store's last theme, the Mermaid Parade, with this stunning piece from the 1970s.  A truly amazing sheer shell print blouse, our eye is drawn to the contrast between the black background and the subtle colour of the shells, and the spectacular white pleated collar with tiny pearl detail. Like a giant sea snail sprinkling small shells into the deep depths of a black ocean, accessorize this blouse with a pair of white hotpants and high platforms for a show-stopping seaside theatrical  look.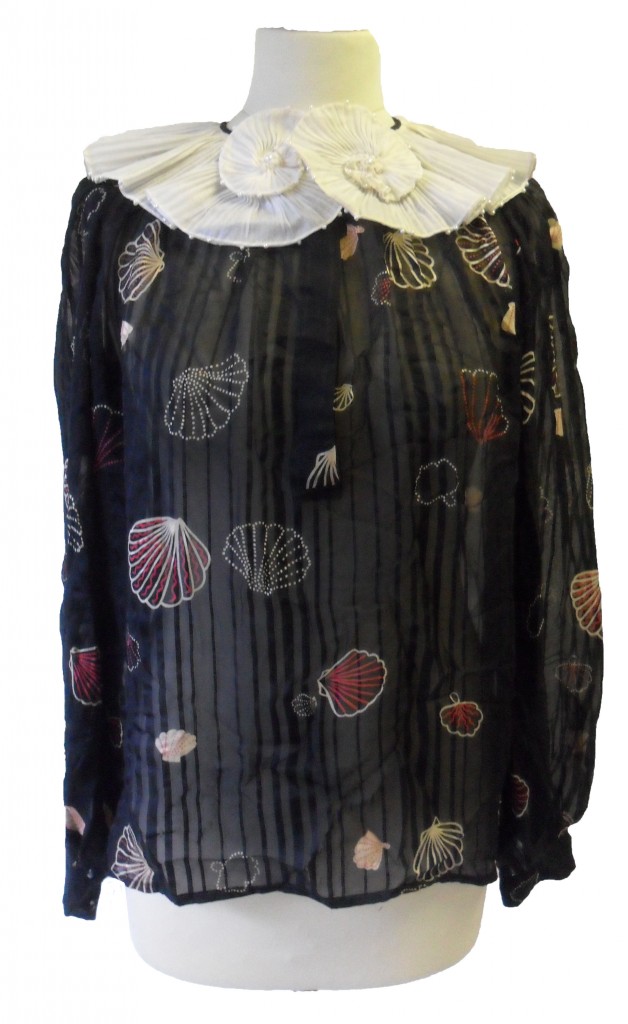 1970s Shell Print Blouse | £25 | Available from our Brick Lane store
___________________
Today's online pick comes in the shape of this lovely, floral
maxi dress
.  Hitting the nail on the head for this season's huge '70s trend, the ethereal shape of this dress also makes it suitable for any occasion.  Whether it's for work, bar-hopping or for when you're strumming your acoustic in a flower filled meadow, man… whatever floats your boat. Team with black accessories to break up the look such as tough ankle boots, a black belt and an essential big floppy hat.  Radical.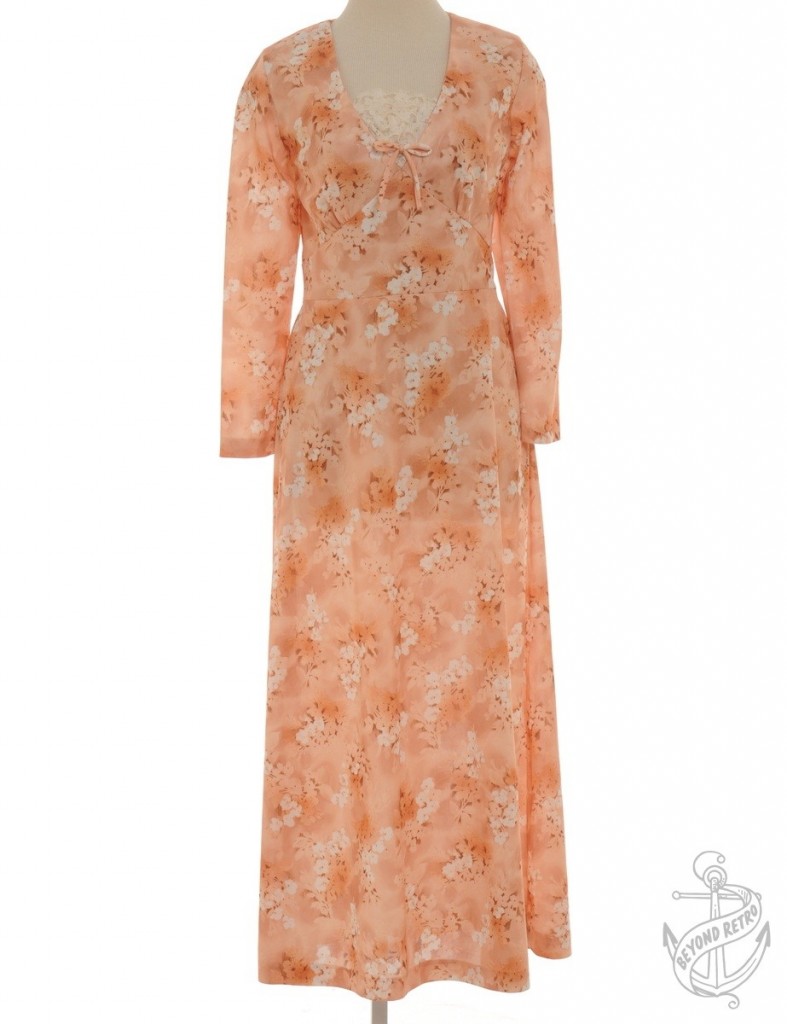 1970s Floral Print Maxi Dress | £24 | Buy Online