Judging by your reaction to our Vintage Fox Cleo, you lot are fans of the rock t-shirt, so try this 1991 Metallica number on for size. It's in absolutely perfect condition - that is to say it's faded and frayed and has clearly seen some heavy front-line action, which is exactly how any self-respecting band t-shirt should look. Produced for the band's 1991 eponymous fifth album, this t-shirt has worked hard and perfectly reflects a record that took three remixes to make, cost $1 million and ended three marriages. If you can't make it down to Brick Lane to nab this before the rest, take a look at the rest of our band t-shirts online.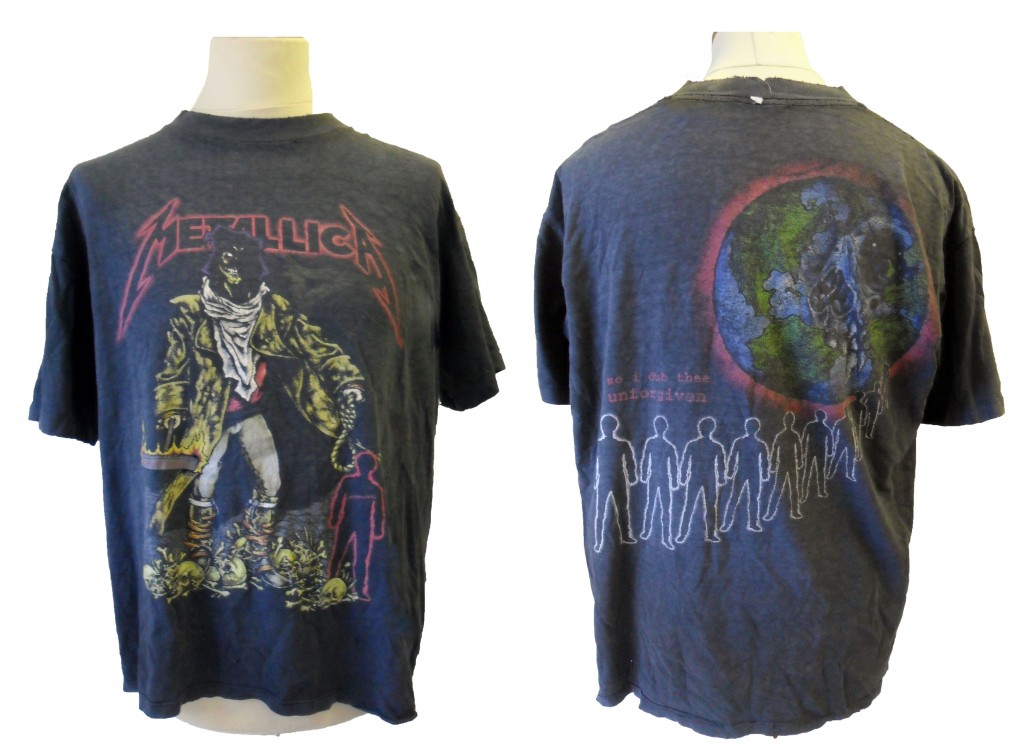 1991 Metallica T-Shirt | £30 | Available at our Brick Lane store
___________________
We were so inspired by the appearance of our jumpsuits in Fashion Gone Rogue's explorer-themed shoot that we took our own safari through the dense vintage undergrowth of beyondretro.com to see what wildlife we could spot in our range of playsuits and jumpsuits. We found these three fantastic animal-print takes on a trend that provides comfort and plenty of playful versatility. Tame these busy prints with simple accessories for some fierce summer style.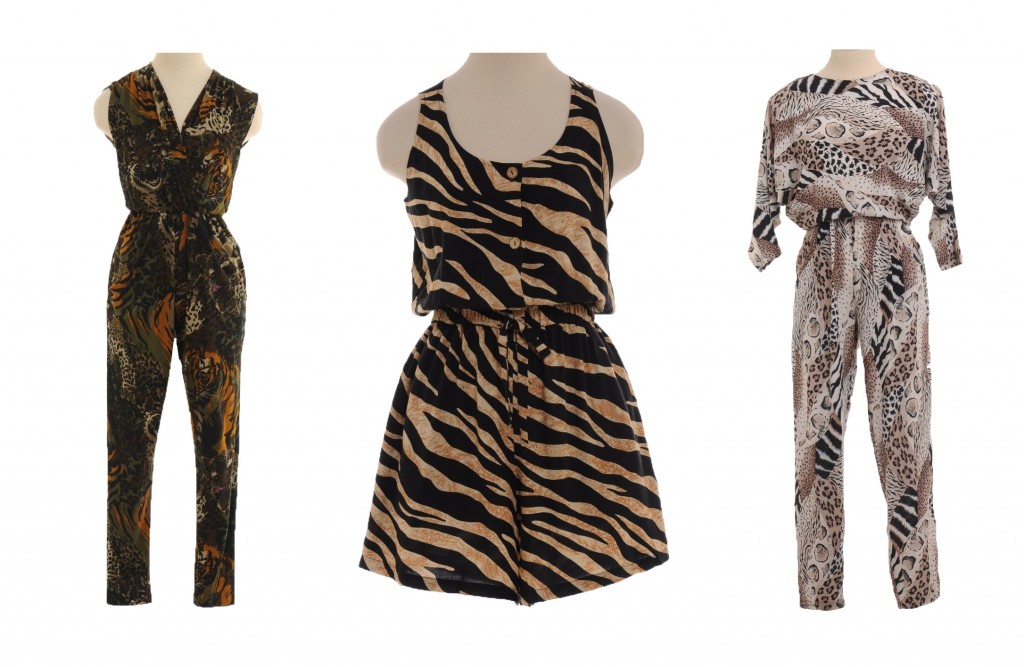 Animal Print Sleeveless Jumpsuit | £24 | Buy Online
Bold Animal Print Sleeveless Playsuit | £26 | Buy Online
1980s Long Sleeved Animal Print Jumpsuit | £26 | Buy Online