Cowichans
are a winter staple for the staff of Beyond Retro - our warehouse manager even has this exact one. That's not to say that it's a common item, in fact this is the only other time a hoedown scene has been spotted on one in recent years. Don't let the summer rays put you off this fantastic 1950s version - you've got to think about those chilly evenings sitting outside the tent too!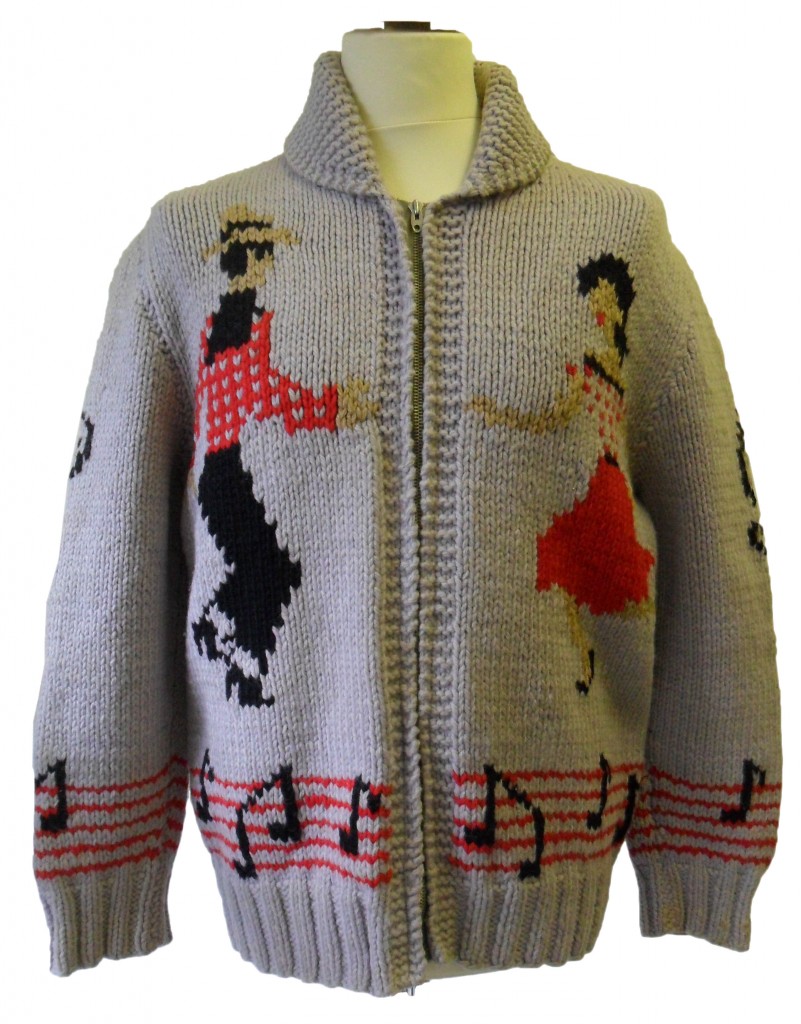 Cowichan | £70 | Available at our Brighton store
___________________
If you couldn't tell by the way we keep going on about them, we are extremely excited about all of the new hats that we've added to our website and started stocking in-store. We'll blow you away with everything from
1940s feminine vintage styles
to our
summer sun hats
and
rubber swim caps
. This lovely
1980s light olive with moss green trimmed hat
is a year round, practical addition to your wardrobe...or start to your own hat collection.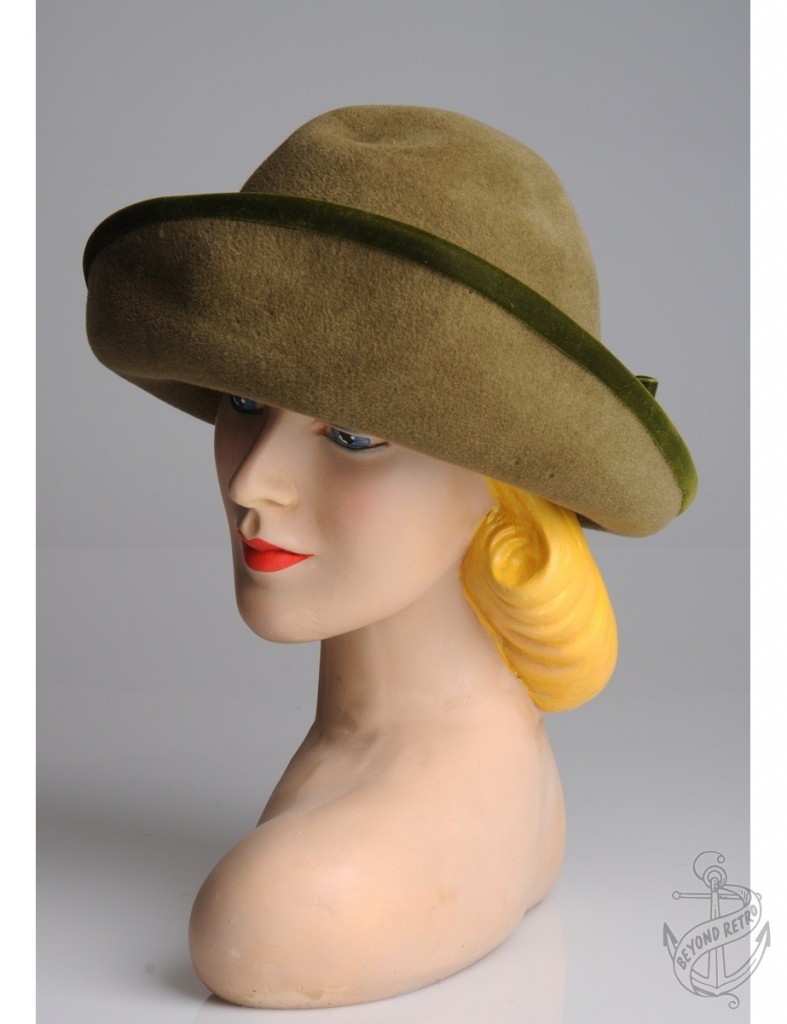 1980s Hat with Bow Detail & Contrasting Trim | £20 | Buy Online
http://bit.ly/krHJ2o