There's very little magic about summer 2011 so far, but don this tour tee and you'll be reliving the glory of 1990, when New Kids On The Block were in their prime and taking the Magic Summer Tour across the United States! Organised to promote the band's third studio album "Step By Step", the tour went on to become the second-highest-grossing North American tour in history, falling behind only the Rolling Stones' Steel Wheels tour, for which we also have a t-shirt, which was also a Vintage Spotlight and you can see
here
. Coincidences aside, this t-shirt is also amazing for its pouty photo, band autographs and bold colours; the perfect tounge-in-cheek way to show your love for the '90s!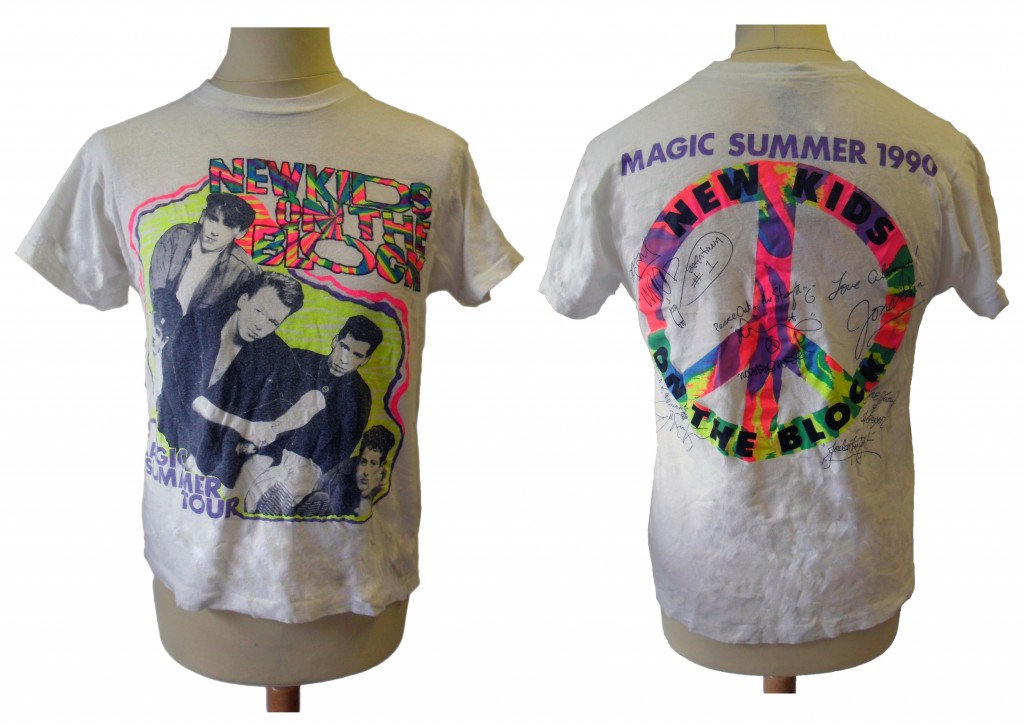 New Kids On The Block Tour T-Shirt | £20 | Available at our Soho Store
___________________
We have an enormous collection of
leather jackets
but this multi-textured '90s number has to be one of our faves. It's a fantastic mixture of city street style and American Midwest traveler; black and brown biker leather is balanced with woven Navajo inserts to make a '90s trend must-have!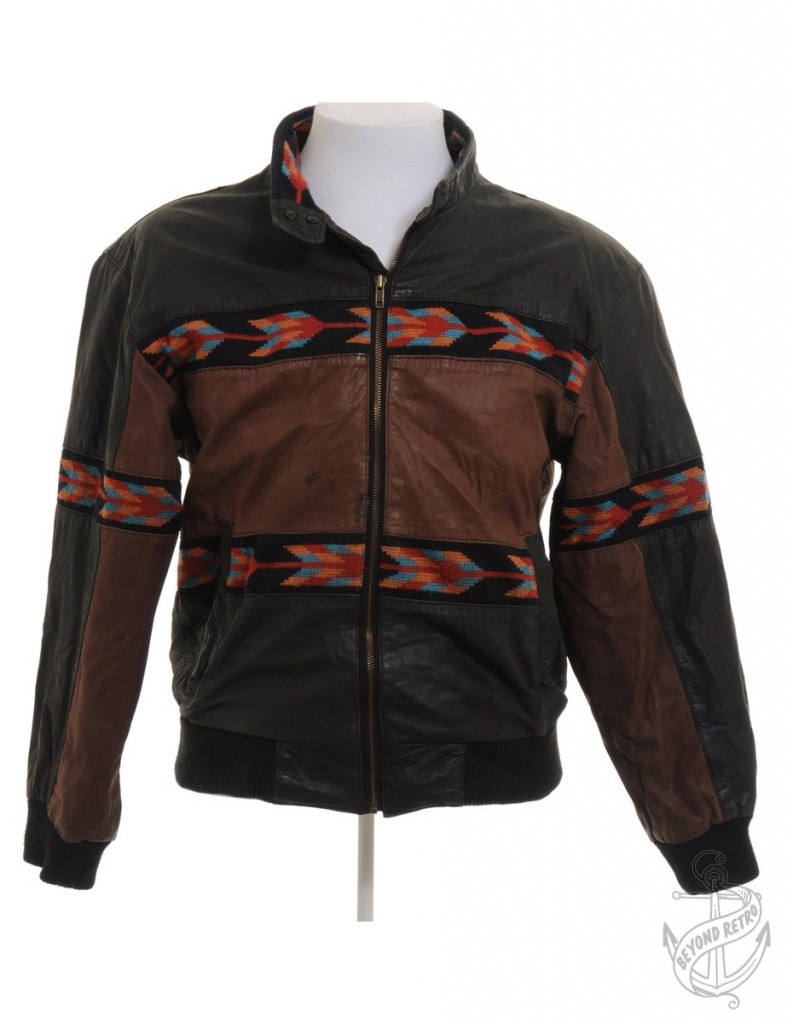 Leather Jacket with Navajo Inserts | £40 | Buy Online