If you occupy the more rock 'n' roll side of the Beatles v. Stones debate, paint it black and show the world where your loyalties lie with this fabulous tour t-shirt! Produced for the 1989 North American tour, this double print number is iconic not only for its colourful take on the Steel Wheels' album artwork but for the fact that 1989 marked a major comeback for the band. After two years of tension between Jagger and Richards the band went on to release a hit record and play the most financially successful tour in rock history up to that point. This t-shirt celebrates the survival of one of the greatest songwriting partnerships of all time and is waiting for you on Brick Lane now...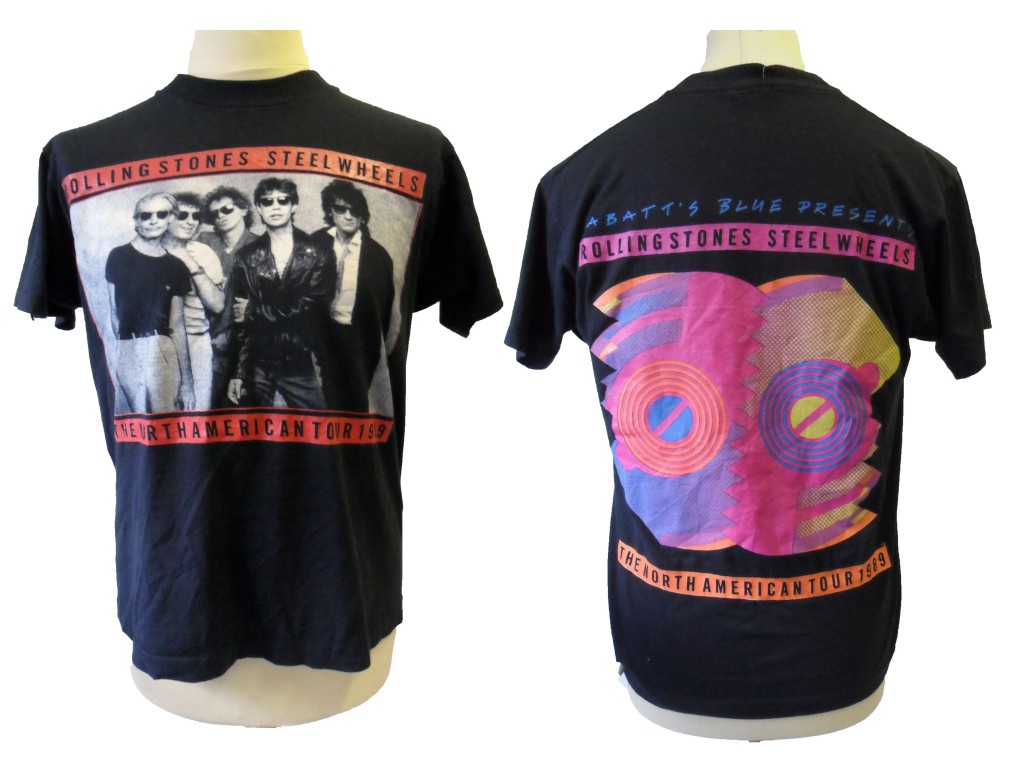 1989 Rolling Stones Tour T-Shirt | £26 | Available at our Brick Lane store
___________________
There is Summer Lovin' in the air and here at Beyond Retro we believe that nothing says summer quite like a Hawaiian floral print. As one of our favourite trends this summer, Club Tropicana is all about fun in the fabulous sun, so we had to show you this amazing combination of 80's sage green shorts easily paired with your favourite vintage prints. With some bangles, a pendant necklace and some loafers, who ever said you needed to be in Barbados to appreciate all the Caribbean has to offer?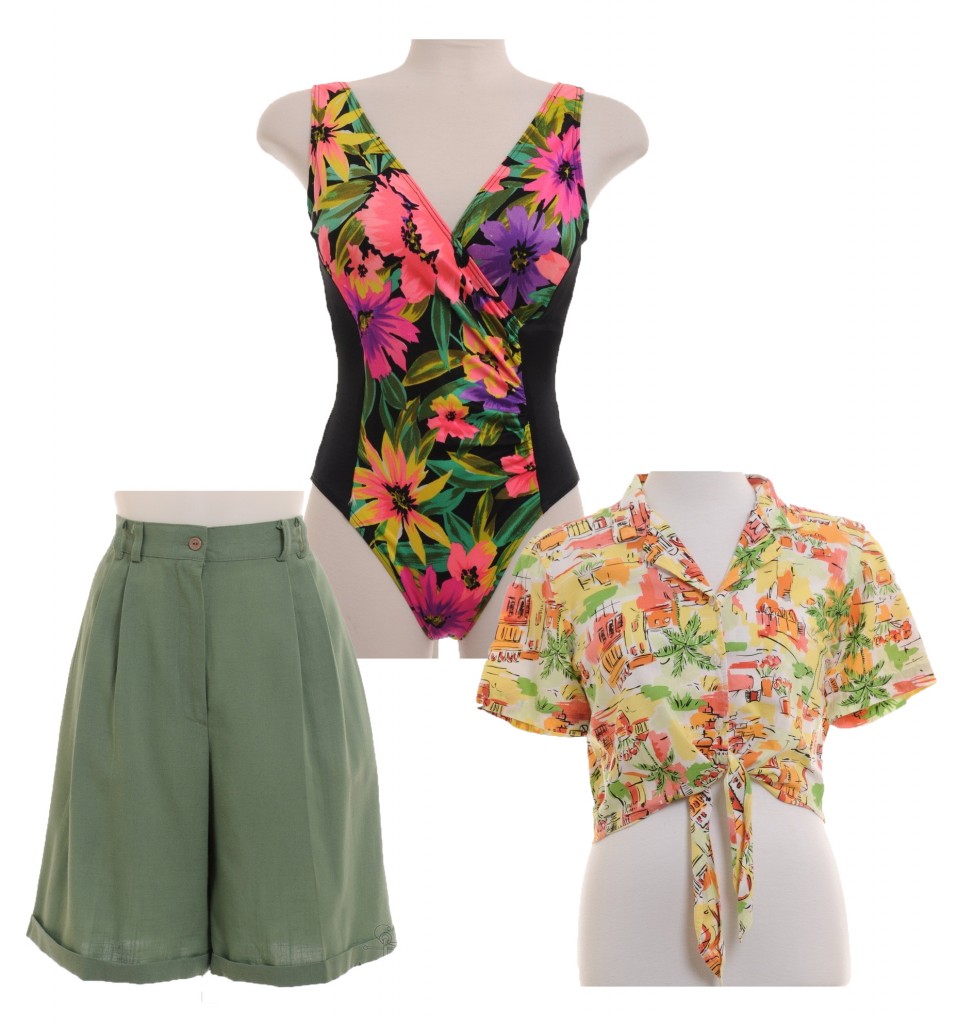 Floral Print Swimsuit | £10 | Buy Online | See more like this
Summery Blouse | £18 | Buy Online | See more like this
1980s Shorts | £14 | Buy Online | See more like this