Today's Vintage Spotlight is less wearable than most of the stuff we sell at Beyond Retro, but it's arguably just as cool. This is an original Polaroid SX-70 Land Camera, complete with leather carry-case and step-by-step instruction manual. The SX-70 was first produced by the Polaroid corporation in 1972 and sparked a photographic revolution overnight; it was the first instant SLR in history and the first camera to use Polaroid's integral print film which developed automatically without the need for intervention from the photographer. Aside from its unprecedented technical abilities, the camera was also celebrated for its elegant folding design, which packed some of the world's most advanced technology into a space small enough to fit in a man's suit-jacket pocket when collapsed. Today the last thing you'd want to do is keep this beauty hidden; own this and you'll own a piece of history you'll want to show to the world!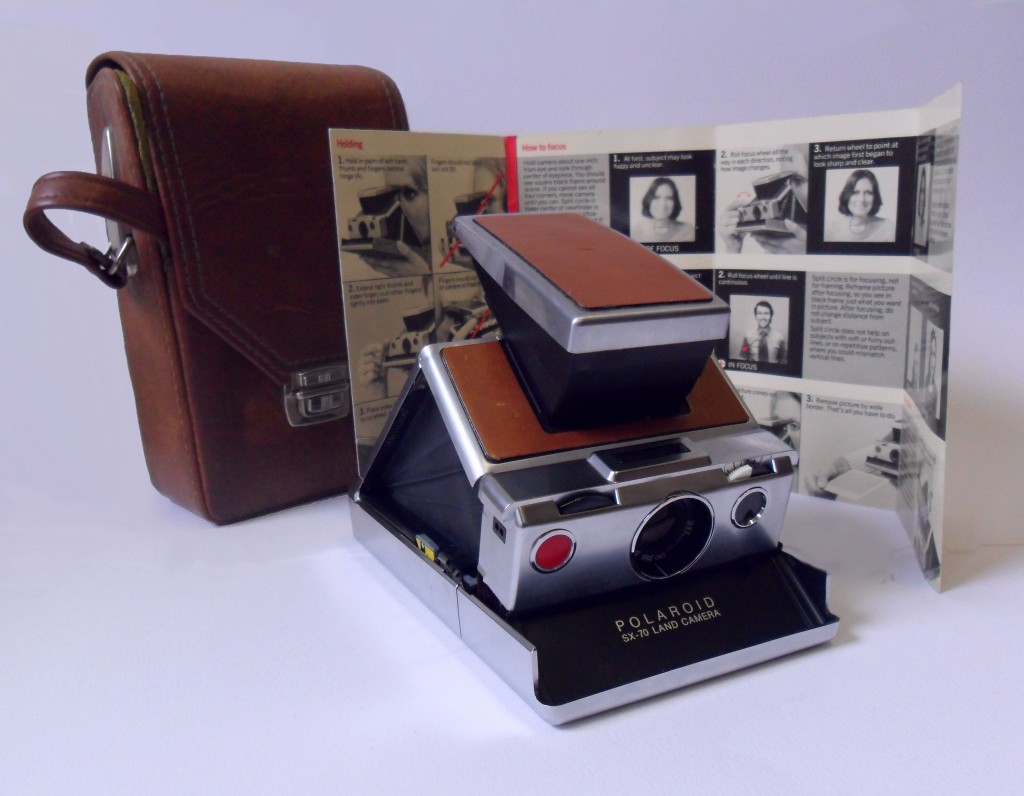 Polaroid SX70 Land Camera | £35 | Available at our Soho Store
___________________
This summer is all about maxi dresses. Walking through the
village
in this honey yellow 1970s movie star number will have you soaking up all the attention! Its playful ruching and strappy detailing allow your feminine side to flourish while an added
boho woven
or
western belt
show off your sun kissed curves. Throw on gladiator sandals or oxfords for an edgier glam!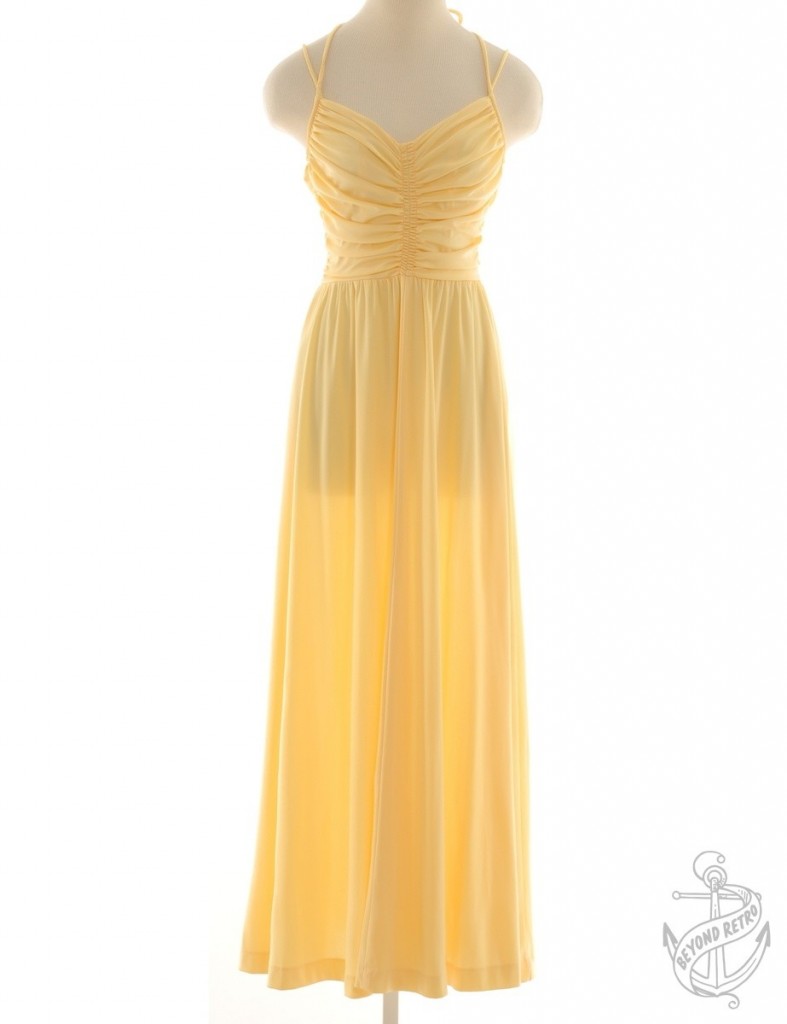 1970s Maxi Dress | £28 | Available Online